First of Monty Halls Donegal Videos released
'Donegal is a county on the veranda of Europe – where else can you stand with your heels on the edge of a mighty continent, and your toes in the edge of a mighty ocean?'
Monty Hall's sentiments clearly put County Donegal on the map and the launch of the Monty Halls family adventures in Donegal film series online, it is expected that Donegal will firmly take its rightful place amongst some of the most famous adventure destinations around the world.
See Chapter One of his family adventure here!
Cathaoirleach of Donegal County Council Cllr. Seamus O'Domhnaill said "The Dubai Duty Free Irish Open has been a great success, a game changer for Donegal, but we are always planning ahead and looking to the next opportunity to further promote Donegal. That's why we are delighted to be launching the Monty Halls family adventure films across multiple-online platforms this July."
Barney McLaughlin, Head of Tourism with Donegal County Council explains "the films spark an emotional response from viewers. They are much more than just scenery and landscapes. The films tell the 'story' of Donegal in addition to showcasing the beauty of the place. They really capture the essence of what Donegal means to local people and to visitors like Monty and his family. Emphasis is placed on Irish language and culture and the films touch on the importance of our heritage".
He added "Donegal has a magical effect on people. It draws them in and binds them together. People never forget their visit here. People who leave long to return. There is a genuine love for the place, some people visit and return later, some visit and never leave. It is easy to see within these films why Donegal is so appealing as a family friendly destination".
Monty Halls, his wife Tamsyn and daughters Molly and Isla flew into Donegal Airport, the world's most scenic landing on 26th May and stayed for almost a month. Donegal County Council's, Tourism Unit initiated this marketing campaign and the goal is to promote Donegal as an adventure destination with experiences to suit all the family. Landrover and Brig rib boats are also co-sponsors. The campaign would not have been possible without the help and support from local businesses across the county and especially the tourism trade and too many to list individually but without them this campaign would not happen.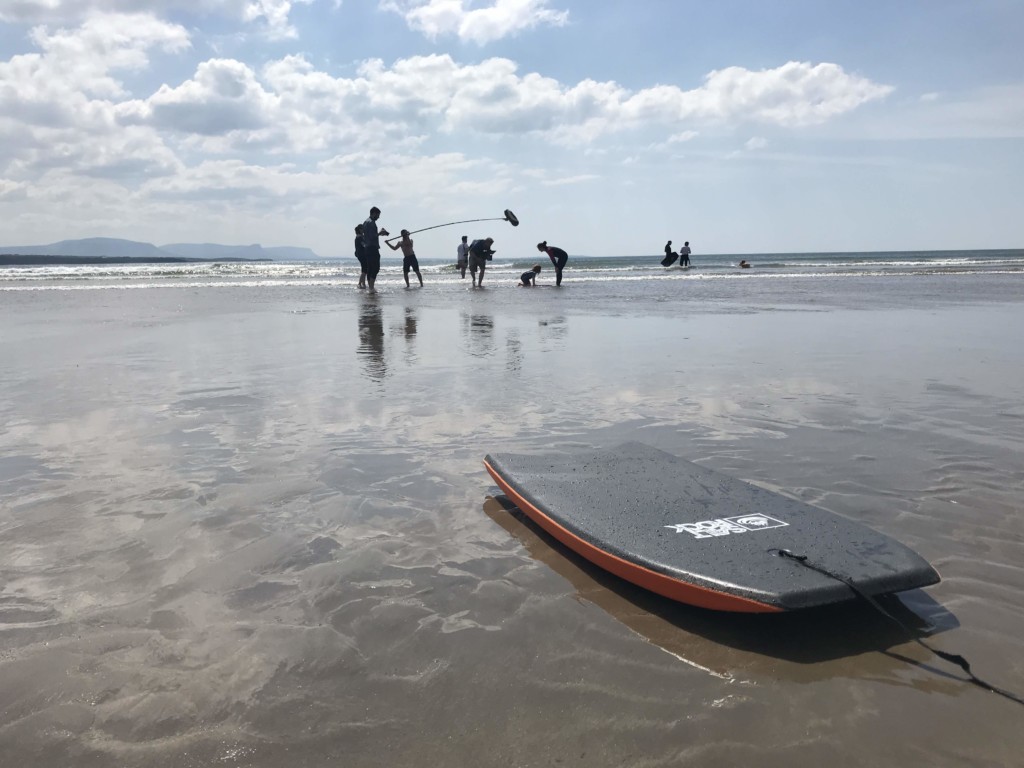 Monty is well known for his BBC2 series 'Great Escapes' and he also presented the multi-award winning series 'Great Barrier Reef'. Monty has also worked with Channel 4, National Geographic, the History Channel, Channel 5, and the BBC. His most recent work is on WWII's Great Escapes: The Freedom Trails.
The films will be showcased on the Go Visit Donegal social media platforms including YouTube, Facebook and Twitter. An extensive advertising campaign is planned to ensure the films gain maximum exposure. The films are emotive and they connect the viewer with the very heart of Donegal and all that it means to feel connected to the people and places, they bond the viewer to Donegal in a really unique way that has special meaning. There is no doubt that these films will reach and inspire many people around the world.
Related: https://discoverbundoran.com/2018/05/monty-halls-promoting-donegal/