World Adventurer Monty Halls promoting Donegal
TV personality and world adventurer Monty Halls, his wife Tamsyn and daughters Molly and Isla flew into Donegal Airport, the world's most scenic landing on Saturday last (26th May) and have been travelling all over the county filming with their company Seadog Productions since.
Donegal is no stranger to celebrity visitors. Since being named 'Coolest Place on the Planet' by National Geographic Traveller in 2017 and through targeted marketing campaigns launched by Go Visit Donegal, Fáilte Ireland and other tourism initiatives, Donegal has risen to new heights on the global tourism scale.
Donegal County Council's Tourism Unit has been working with Monty Halls on a new and exciting marketing campaign that will see Donegal being promoted as an adventure destination with experiences to suit all the family. Landrover and Brig rib boats are also co-sponsors. Filming of footage will include 3600 filming, virtual reality footage, still imagery and a series of short films that will be promoted across social media, via the Go Visit Donegal website and through the marketing channels of all the sponsors.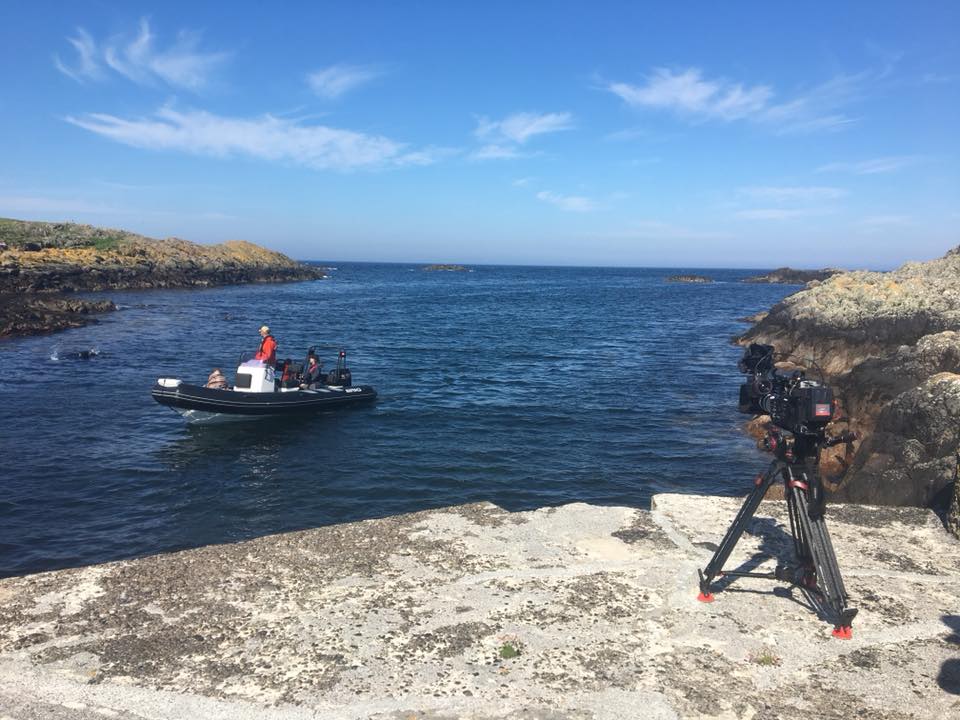 Monty and his team will film many locations and activities across the five municipal districts of Donegal. Donegal County Council's Tourism Unit has developed a good relationship with Monty Halls and his film company Seadog Productions having first invited Monty Halls to attend the Marine Tourism Conference on 8th March 2018 as a keynote speaker. Monty had previously visited County Donegal and had the opportunity to view basking sharks at Malin Head. Having been to many exciting destinations worldwide, Monty said that his experience in viewing basking sharks at Malin Head was one of the most exciting wildlife encounters of his life.
Barney McLaughlin, Head of Tourism with Donegal County Council was delighted to welcome Monty Halls and his family to Donegal adding that 'we could not work on campaigns to promote Donegal such as this without the support of the businesses and community members in Donegal that have stepped up to help make Monty's visit possible, we are very grateful for the assistance and hospitality shown in all of the places Monty has visited so far'.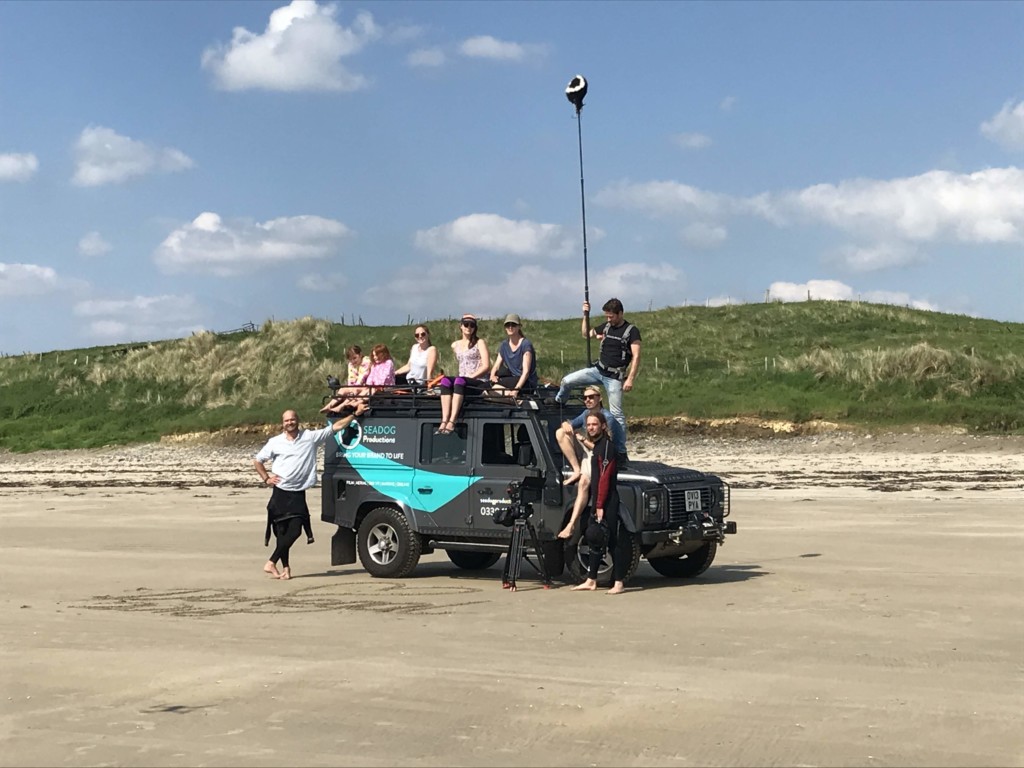 Monty is well known for his BBC2 series 'Great Escapes' and he also presented the multi-award winning series 'Great Barrier Reef'. In 2014 he worked on the ground-breaking expedition series 'Lost Worlds' for the Discovery Channel. Monty has written several books, and is a regular contributor to magazines and newspapers, many of them communicating his enthusiasm for the natural world. Monty has also worked with Channel 4, National Geographic, the History Channel, Channel 5, and the BBC. His most recent WWII's Great Escapes: The Freedom Trails was broadcast in 2017.
Monty Halls is a broadcaster, speaker, naturalist, former Royal Marine, marine biologist, travel writer and leadership specialist. His experience covers over two decades of leading teams in some of the most remote environments on earth, presenting wildlife and adventure documentaries. Most recently Monty and his family spent time on the Galapagos Islands filming 'My Family and the Galapagos'.
So from the Galapagos Islands to Donegal on the Wild Atlantic Way, Monty and his family will experience the very best of what our County has to offer during the coming days and will showcase Donegal to a worldwide audience online as one of the world's most amazing family friendly adventure destinations. Monty will be continuing his Donegal adventure until 8th June when he will return to the UK to being editing and releasing footage.
ENDS
For more information on Monty Halls visit www.montyhalls.co.uk
For more information on Go Visit Donegal visit www.govisitdonegal.com