Bundoran Tidy Towns launch anti-dog fouling campaign
Ahead of the busy Easter season, the volunteer committee of Bundoran Tidy Towns has launched a campaign to prevent dog fouling around the seaside town, particularly on the Roguey and West End coast walks. 
The campaign will see posters displayed in businesses around town, the availability of free "poop bags" from the tourist office and also an online campaign on social media to encourage dog owners to clean up after their pets.
Speaking at the launch, Chairman of Bundoran Tidy Towns Michael Mc Mahon said 'despite our best efforts, dog fouling is a still a major problem in the town.  We understand that nature calls but we want to encourage dog walkers to bring a bag with them and clean up after their pet. Bags containing dog foul can be put into any bins, not just the dog bins.  Dog foul on footpaths and grass causes health risks amongst children in particular. If they are ingested or inhaled by humans, they may cause eye, liver, brain and respiratory problems such as asthma, hepatitis and epilepsy. Dog owners have a civic responsibility to ensure that their pets are not causing problems for their fellow walkers.'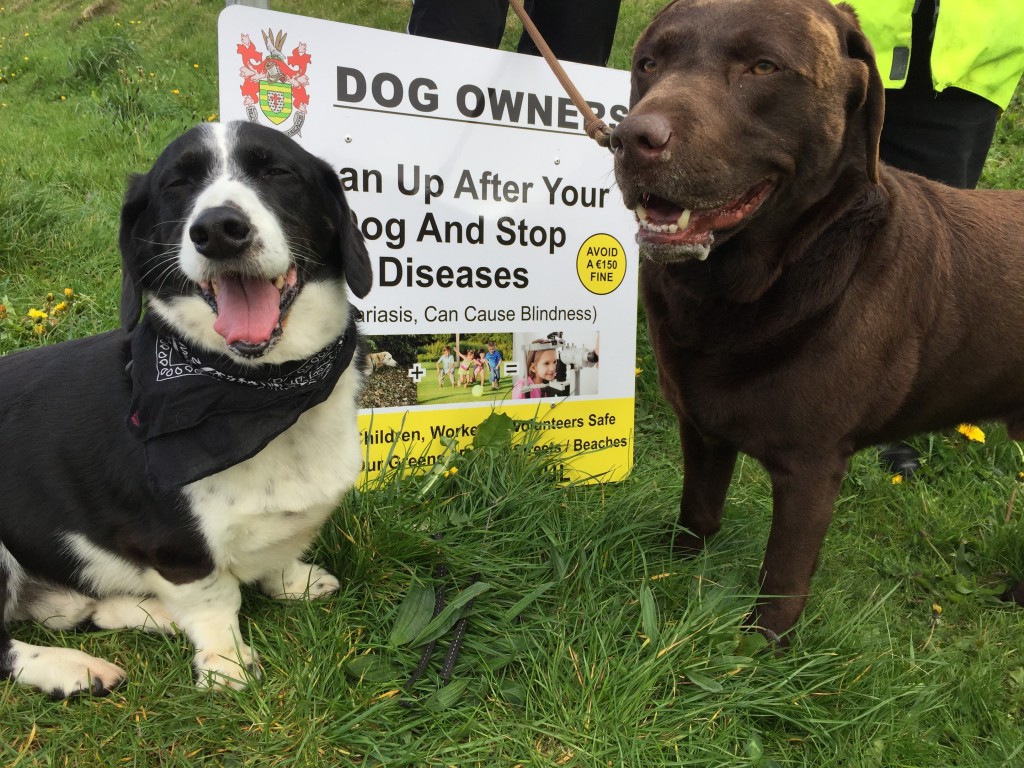 Donegal County Council is also backing the campaign with the dog warden service and litter warden making regular visits to the town to ensure compliance and also offering advice and bags to dog walkers.
Free bags courtesy of Donegal County Council are available at Bundoran Tourist Office, Supervalu and also via dispensers located along the main walking routes.
The initiative is welcomed by Bundoran Tourism Officer Shane Smyth who said 'we want our visitors to enjoy their time here in a clean environment. We would also encourage dog walkers to collect some free bags from us at the tourist office, Supervalu or indeed from any of the dispensers located on the Roguey & West End Walks before they commence their walk and help to ensure a safe and healthy visit for our guests.'
Ends