Daithi and more added to full Sea Sessions Lineup
Fri Jun 23rd – Sun Jun 25th

. 2017
"Ireland's Biggest Beach Party"
The Coronas, Primal Scream, Sigma, Foy Vance, All Tvvins, Badly Drawn Boy, MR Scruff, Little Hours, Dreadzone, Shit Robot, Brian Deady, Aine Cahill, Wyvern Lingo, Daithi, Gurr, Kormac, Talos, The Cuban Brothers, Caravãna Sun, Otherkin, Stomptown Brass, Touts, Chasing Abbey, Soulé, Orchid Collective, Bitch Falcon, Wild Youth, Brand New Friend, Ivy Nations, Jack O Rourke, Jafaris, Le Boom, The Clandestinos, Dean Gurrie, Eddie Kay, Lo Cutz, Penrose, Eve Belle, Apella, Tiz McNamara, Wolves of Youth, DJ Mitch, DJ Ferg, Keith Disconaut, & Unsigned Winners.
Not content with winning "Best Music Festival" at the recent IMRO awards, Sea Sessions have announced another batch of acts to their already tasty lineup. 
Shit Robot,
 DFA records star and sometimes DJ partner of LCD Sound System's James Murphy, otherwise known as Marcus Lambkin is no stranger to Irish shores. He may be German based now but he's definitely Dublin born, this is his long awaited debut at Sea Sessions.The same can't be said for 
Daithi
, this is his third  time playing Sea Sessions and he packed the second stage so full last time that he's on the Main Stage this time around. 
Wild Youth, Chasing Abbey, Brand New Friend, Ivy Nations, The Clandestinos, Dean Gurrie, Eddie Kay, Lo Cutz, DJ Mitch, Anthony Collins and DJ Ferg
 complete the new additions for Sea Sessions 2017.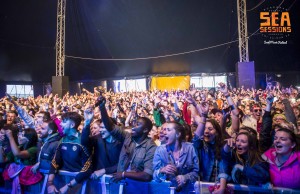 Sea Sessions has now sold out weeks in advance the last few years and now coming into it's tenth year, Summer 2017 should be no different. The three stages hosting over fifty acts across the weekend has become an integral part of the Irish festival circuit with the event having accepted the accolade as "Irelands biggest beach party".
Tickets are available from all Ticketmaster outlets nationwide, 
www.ticketmaster.ie
 and 
www.seasessions.com
. Priced from €99.90 for 3 days and €124.90 including 4 nights camping. There's also limited day tickets available from €49.50 and Surfer Bar Upgrades from €50 extra. ­
Some of the acts that have previously played Sea Sessions include, Tinie Tempah, Paul Weller, Bastille, Seasick Steve, Example, Ash, Fat Freddy's Drop and many more.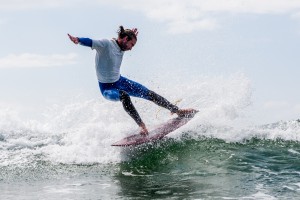 Not only a Music festival Sea Sessions has evolved organically over the years. Originally just a little surf contest for local Surfers, the event has now become one of the highlights of the Irish Surfing Calendar boasting the biggest cash prize in Irish Surfing alongside Skateboarding, BMX and loads of beach sports.
Supported by and working with Donegal County Council, the event has become an important kick off to the tourist season for the capital of Irish surfing in Bundoran.
Festival director Ray O'Donoghue says "We're very happy with the latest batch of acts. Mainly DJ's and electronic acts with some great up and coming bands thrown in for good measure. We're really looking forward to Shit Robot and 
Daithi
 taking to the main stage for some hard hitting electro and the like."