Blue Flag to fly at Bundoran's Main Beach for 2020
During an online ceremony on Tuesday morning hosted by Blue Flag Ireland and Clean Coasts, Bundoran's Main Beach was one of the 14 sites in county Donegal to be awarded the Blue Flag. The award for Bundoran comes just two weeks after the international Blue Flag committee honoured the town with the silver award in their inaugural International Best Practice Awards for their "Think Before you Flush" campaign.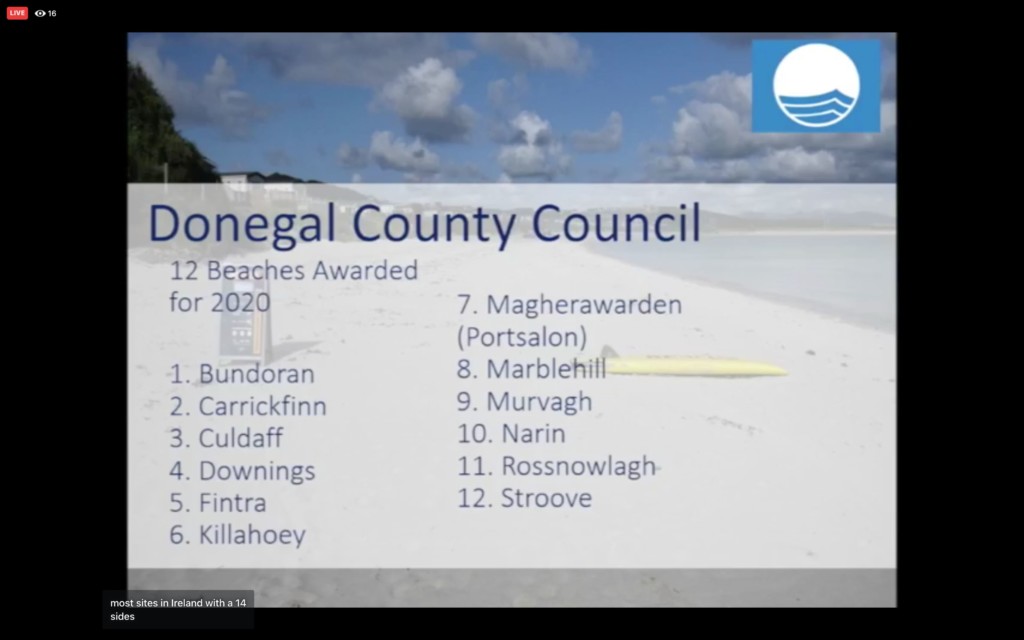 The Blue Flag is one of the world's most recognised eco-labels and only beaches that meet specific criteria relating to water quality, beach management, environmental information and safety services achieve this accolade.
The Blue Flag will fly proudly over Main Beach during the 2020 bathing season ensuring visitors that the water quality and facilities expected of a Blue Flag standard beach.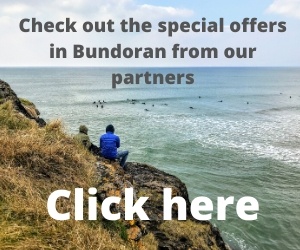 Tourism Officer Shane Smyth is delighted to see the return of the flag "Main Beach has been passed fully compliant with water quality and other standards this year.  When people see the Blue Flag flying they can be assured that the beach and water has undergone and passed stringent testing.  It is vital that visitors to Bundoran and locals alike can be assured that they have a safe and pleasant place to bathe and to enjoy the fabulous amenities that Main Beach offers.  As usual we convey our thanks to the staff in Donegal County Council who work hard each year to make this award possible and thank them for their continued commitment to Bundoran. We also congratulate the local authority on having the most amount of Blue Flags in the country and remind people at this time to exercise caution if entering the water ahead of the deployment of lifeguards in the coming weeks.'
The Blue Flag is one of the world's most recognised eco-labels. The programme aims to raise environmental awareness and promote sound environmental practices and behaviours among beach and marina users.  The Irish beaches and marinas that achieved this accolade met a specific set of criteria related to water quality, information provision, environmental education, safety and beach management.
For more on the Blue Flag see https://beachawards.ie/blue-flag/
Ends.
The Bundoran Weekly Podcast
Check out the latest episode of our weekly podcast below! To find out more click www.bundoranweekly.com