Lifeboat crew to walk Bundoran 10 in full kit
Three volunteer crew members of Bundoran RNLI Lifeboat will take on the forthcoming Bundoran 10 event by walking the full route in their drysuits, yellow wellies, lifejackets and helmets all while raising money for the charity.
Crew members Brian Fowley, Chris Fox and Paul Gallagher decided that they wanted to do something different to raise funds and came up with the novel approach to complete the 10 mile walk which happens on Saturday 5th of March in Bundoran.
Chris Fox said 'it'll be a challenge on the day but we can often be out on long callouts so we are regularly in the kit for a couple of hours at a time – we generally don't have to walk so far though!.'
Brian Fowley added 'we are delighted with the donations that have come through to date and thankful to all of those who contributed to the fundraiser which is available through the Bundoran RNLI Lifeboat Facebook page. Using the "Facebook Donate" system to donate to the charity is very quick and simple and every cent raised goes to the charity – there are no commission charges for Facebook.'
Paul Gallagher said 'We are thrilled to have been allocated the race numbers 999, 112 and 834 – the former two representing the emergency phone numbers while 834 represents the RNLI fleet number of the Bundoran Lifeboat – B-834'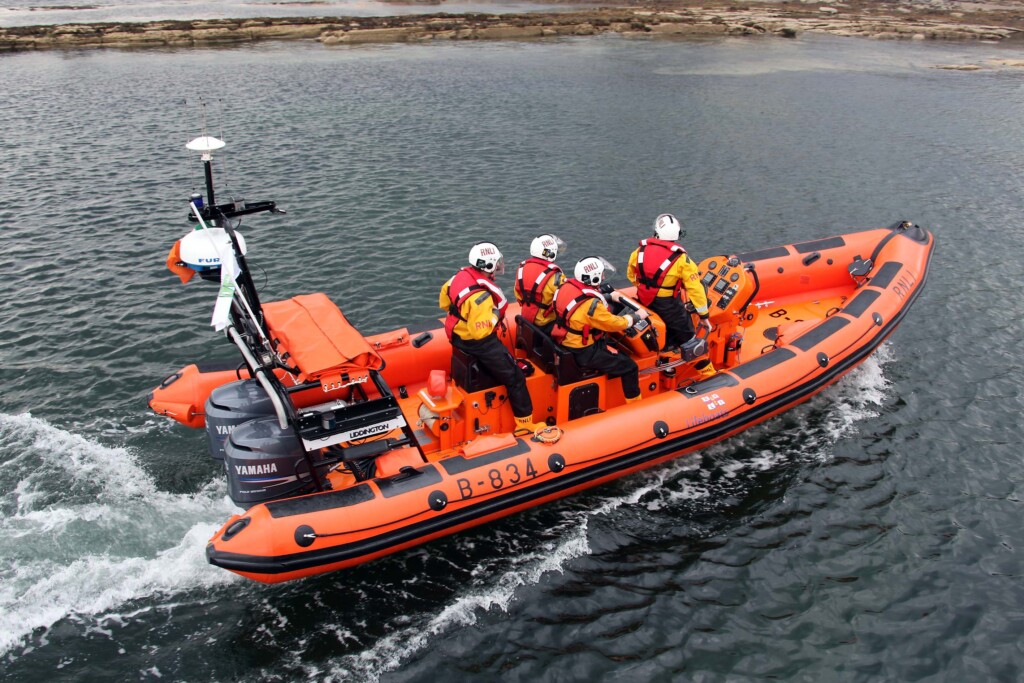 The Bundoran 10 is the event which replaces the Cara Bundoran challenge and will take place on Saturday 5th of March. Bundoran RNLI Lifeboat has been chosen as one of the beneficiary partners for the event.
The Bundoran Weekly Podcast
Check out the latest episode of our weekly podcast below! To find out more click www.bundoranweekly.com