Nostalgic weekend for Bundoran Railway Festival
Nostalgia was the name of the game this past weekend in Bundoran as many gathered to commemorate the 60th anniversary of the closure of the Great Northern Railway on September 30th 1957.
A number of events were held in various venues throughout the town to remember this time in the town's history and included exhibitions, talks, displays, screenings and also the unveiling of a special plaque.
Visitors came from as far afield as Scotland to be part of the weekend's commemorations which started on Friday evening with the launch of the festival in Bundoran Community Library. Despite the town being blacked out, the show went on and Hugh Dougherty gave a very informative and entertaining talk on his journey as a child on the Bundoran Express in June 1957.  With power restored around 8:15pm the audience was able to view photos of the trip.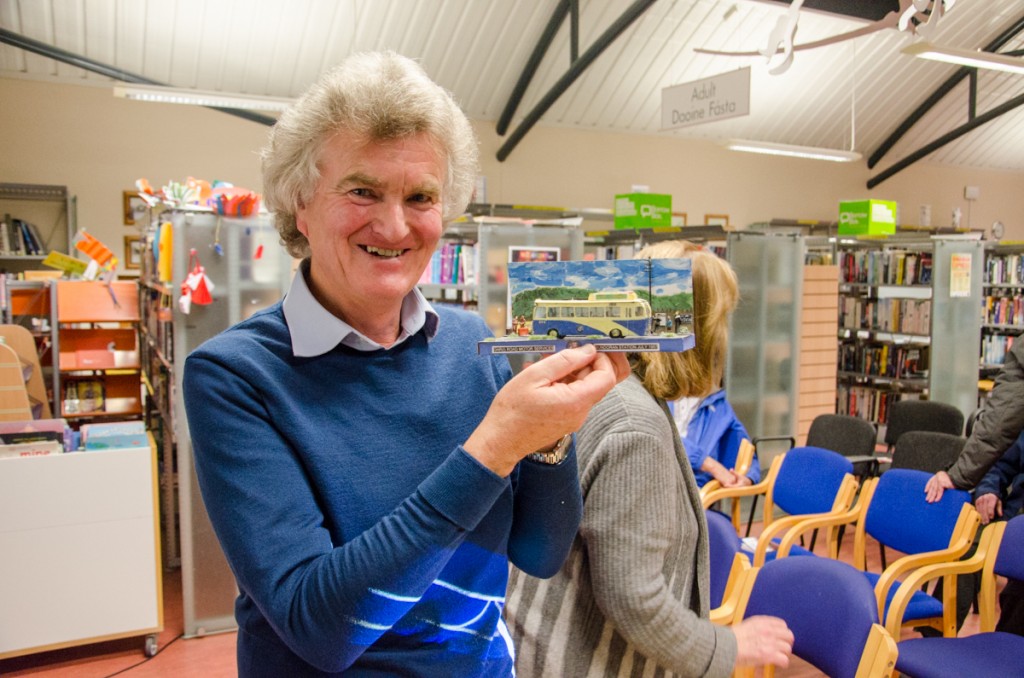 Shortly after, the Atlantic Apartotel was abuzz with the music of the 50s and O'Carroll's Dancehall in a play performed by the actors of Dark Daughter Productions under the direction of Maura Logue.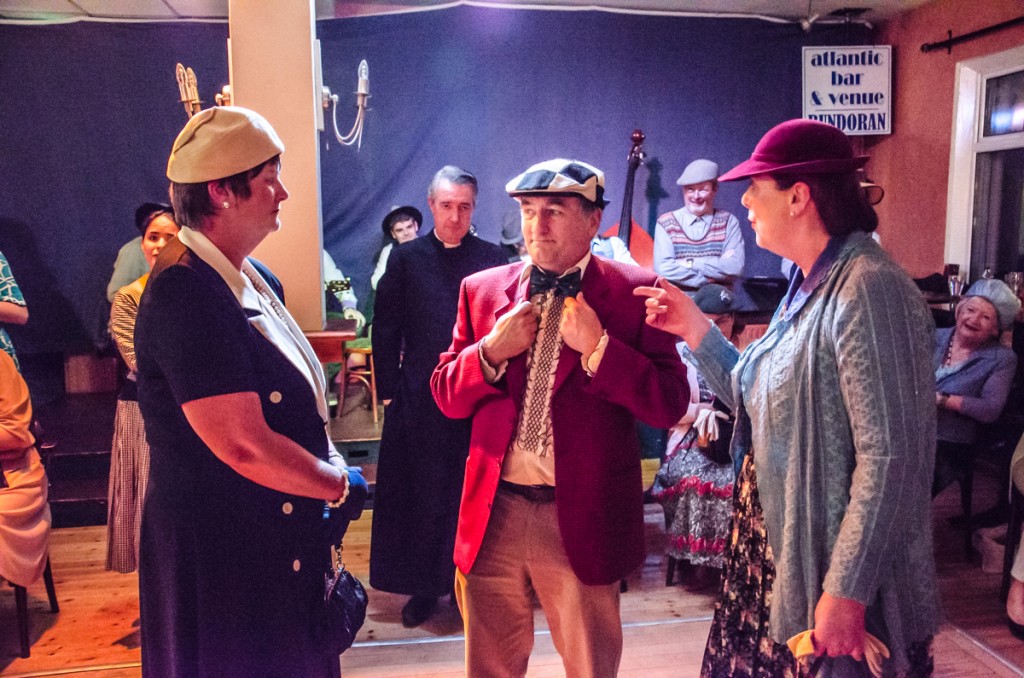 Saturday saw the unveiling of a commemorative plaque which was revealed at 2:30pm exactly 60 years to the minute when the last train pulled out of Bundoran Train Station. The plaque was unveiled by Dympna Connolly, daughter of Paddy Martin who drove the train on that day. Proceedings were filmed by RTE's Eileen Magnier for a piece for Nationwide which will be broadcast in the coming weeks.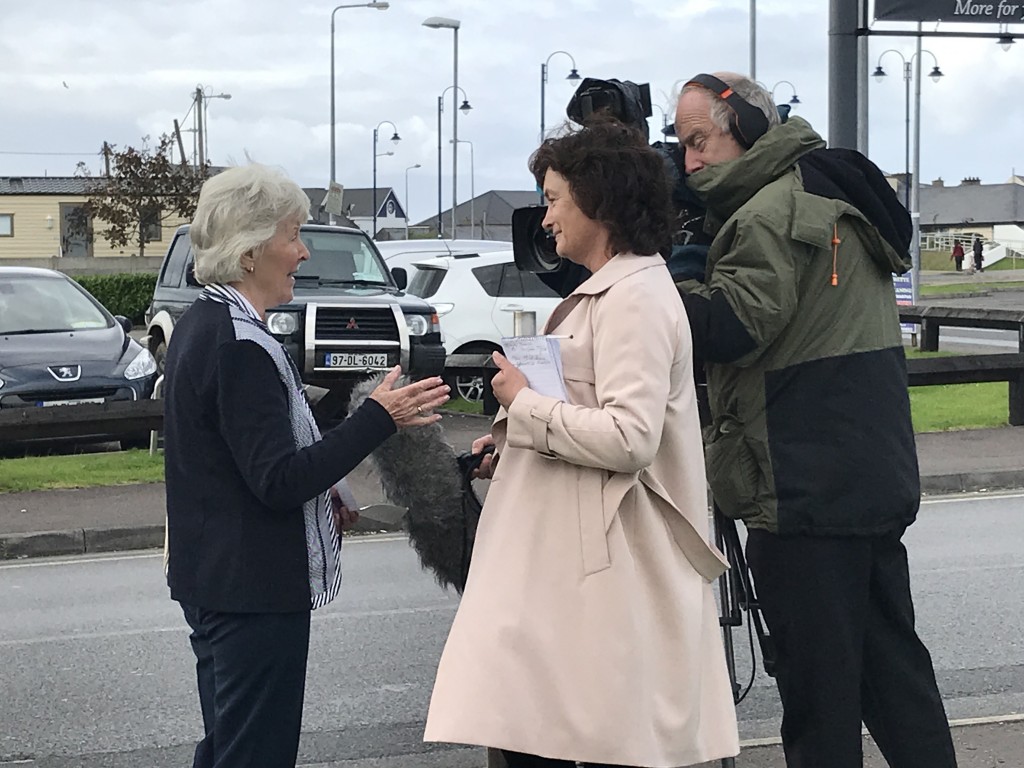 A sizeable crowd attended the screening of the BBC Northern Ireland documentary "Walk the Line" hosted by Barra Best. This was followed by a History Ireland Hedge School which focussed of the effect of the railway closure in the area with host Tommy Graham and panellists Hugh Dougherty, Jonathan Bardon and Marc Geagan.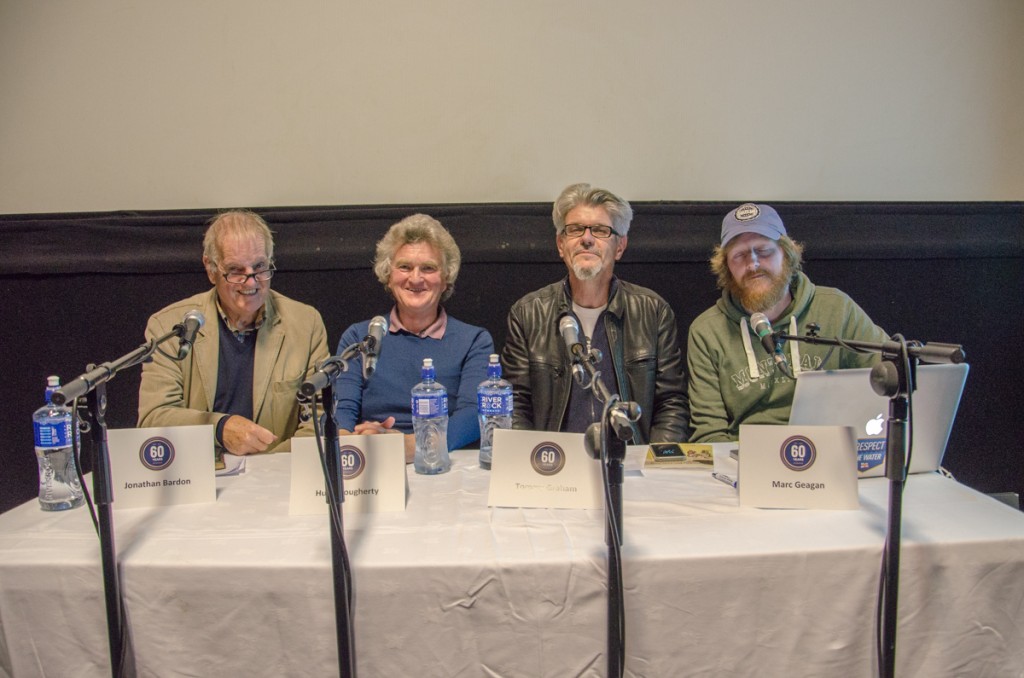 Sunday saw the arrival of a vintage steam traction engine and a 1939 fire truck which paraded through the town in the company of cars from the Donegal Vintage & Classic Car Club.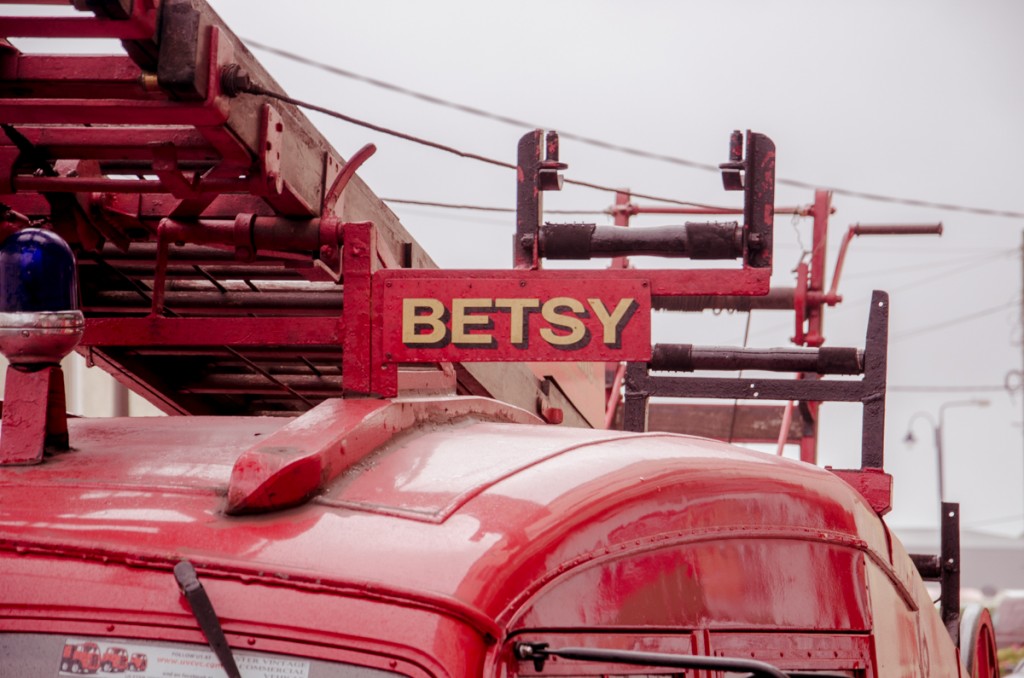 The model railway exhibition which happened across the weekend in Bundoran Community Centre attracted enthusiasts and those with just a passing interest in the railways.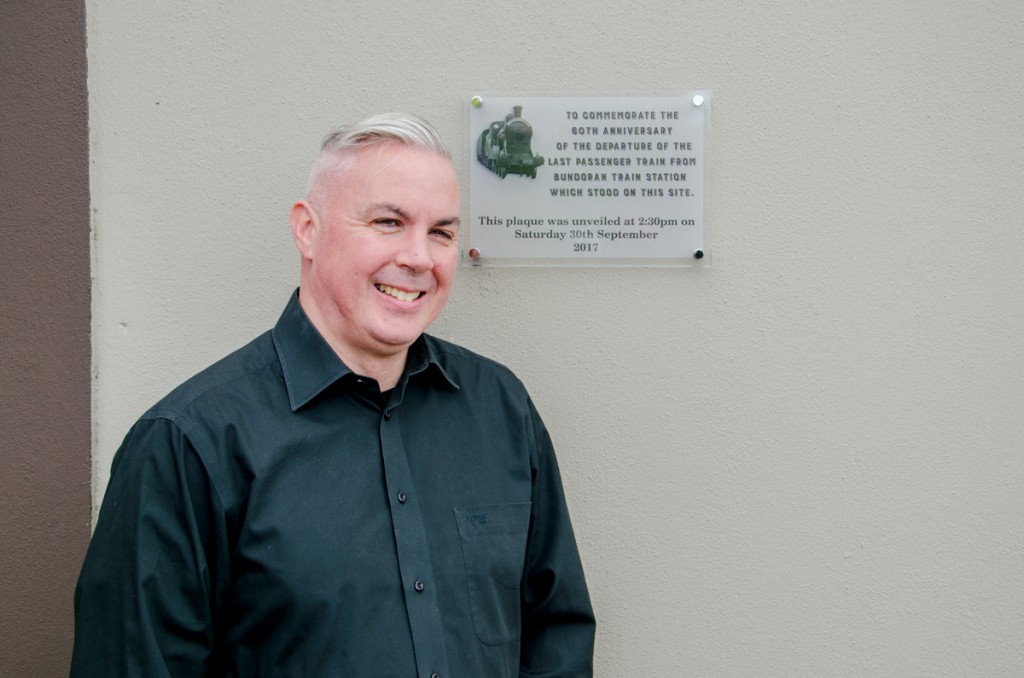 Chairman of Magh Ene Historical Society Michael Travers said 'this has been a wonderful weekend of nostalgia and history for the town.  We would like to thank all of those who made it possible via donations, sponsorship and volunteering as well as our hardworking team in the historical society. We look forward to seeing the finished piece on Nationwide in a few weeks time.'
Individual thanks to: Ballyshannon & District Museum, Rita Chapman, Edel Carlin Rosanio, Portbeg Holiday Homes, Eclipse Cinema, Joseph Gallagher (County Heritage Officer), Councillor Niamh Kennedy, Stena Line, Donegal Railway Heritage Centre, BBC Northern Ireland, Eileen Magnier, John McMorrow, Selwyn Johnston & all at Headhunters Railway Museum Enniskillen, Hugh Dougherty, Charles Friel – Irish Railway Records Society, Eugene Kelly, Maura Logue, Luka Nunar, Peter Gartner, Bluebell Museum.
All photos – Luka Nunar.