Waterworld Bundoran to open Monday April 3rd
The team at Waterworld in Bundoran has announced that it will open to the public for the 2023 season on Monday April 3rd at 11am. The popular indoor waterpark, which has been a firm family favourite for 3 decades, will be open for the full two weeks of the Easter break, a traditionally busy time in the seaside resort.
Work has been continuing over the winter months to ensure the facility is ready to throw open its doors at the start of April and welcome guests from both the locality and further afield. The Whizzer slide which was not in operation during last season will be back open and will join all of the existing features like the Tornado, the Gravity speed slide, the wave pool, the rapids, the three lane multi slide and toddler pool.
Waterworld General Manager Aine Temple is looking forward to seeing people in the pools again 'we've been missing the hustle and bustle and the noise of happy guests in Waterworld over the past few months and now we're itching to get open again and welcome people through the doors. We've been busy since last September getting the place ready with the addition of our new Waterworld shop and seating area."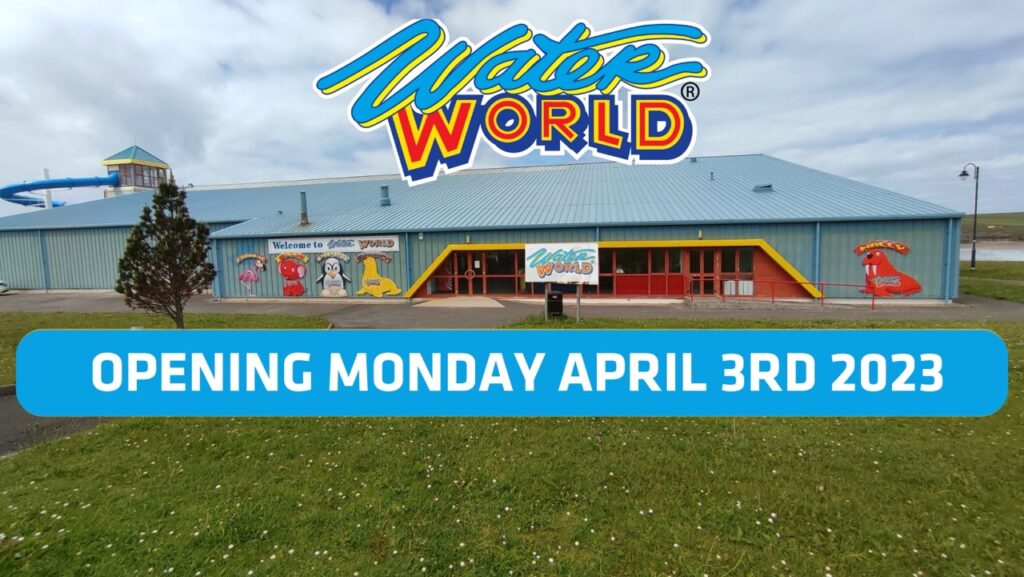 Entry to Waterworld will once again be through the online booking system which will open on Monday March 20th at 10am for booking for Easter and will be available via the website www.waterworldbundoran.com/booking
One other major change this year will be the mandatory wearing of swim hats into the pools. Guests can bring their own or purchase one on site on arrival.
Chairman of Bundoran Waterworld Cllr Michael McMahon noted the work undertaken during the winter months saying 'once Waterworld closes in September, the work begins for the following season, and while a lot of it is behind the scenes, it is all for the greater good of the facility. I'd like to compliment Aine and her team on all the work that has been done since last September. We look forward to one of Bundoran's major tourist attractions being opened again for the full season this year.'
Ends.
The Bundoran Weekly Podcast
Check out the latest episode of our weekly podcast below! To find out more click www.bundoranweekly.com