Major Lonely Planet accolade for County Donegal
Lonely Planet ranks the county as one of the best regions in the world to visit!
Ireland's hidden gem is gaining recognition as one of the top travel destinations globally.
Renowned travel guide Lonely Planet has ranked Donegal, the only destination in Ireland, as one of the best regions in the world to visit. Boasting Ireland's longest coastline, over 100 beaches, and Europe's highest sea cliffs, Donegal is a hidden gem that offers a unique travel experience for local and international tourists alike.
Lonely Planet commended Donegal for its solitude, wild landscapes, friendly atmosphere and pristine coastal hiking trails along the Wild Atlantic Way. The esteemed travel guide also highlights the county's ancient forts, vibrant musical traditions, and rich heritage of the Irish language, providing an immersive experience for inquisitive travellers.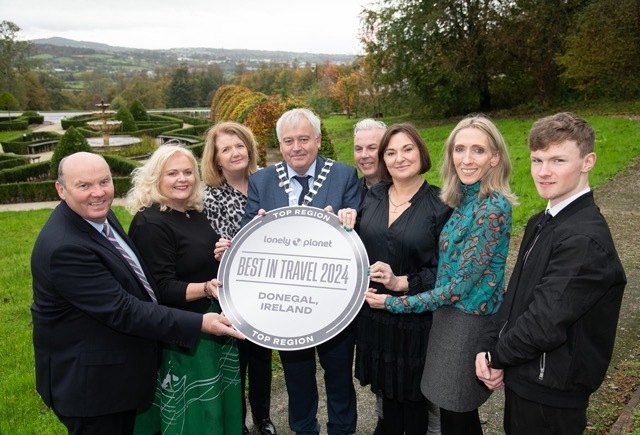 This announcement comes just days after the new "Donegal – It's Ours/It's Yours" campaign was launched which aims to showcase the unique appeal, breathtaking natural beauty, and rich cultural heritage of Donegal, positioning it as a must-visit destination.
The tongue-in-cheek campaign, featuring Donegal native and comedian Eric Roberts, presents the county as one of Ireland's best-kept secrets. It humorously highlights the locals' attempts to keep this beautiful county under wraps amidst the global attention. The campaign is expected to reach a wide audience across digital, PR, social, and VOD channels, encouraging potential visitors to discover the wonders of Donegal.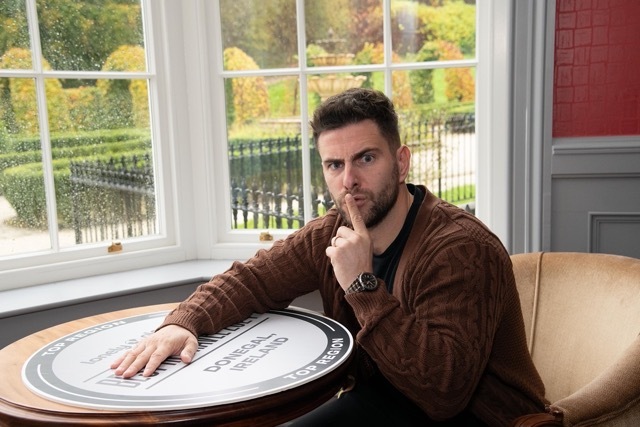 Cathaoirleach of Donegal County Council, Cllr Martin Harley, is delighted about the Lonely Planet ranking, saying:
"Being ranked by Lonely Planet as one of the best regions in the world to visit is a significant milestone for Donegal. It's the second time in five years we've received recognition from Lonely Planet which named Donegal as the coolest place on the planet in 2017. This again speaks to the rich cultural heritage, breathtaking landscapes, and warm hospitality that our county offers."
Chair of Donegal Tourism CLG and Chief Executive of Donegal County Council, John G. McLaughlin believes that this award will elevate Donegal as a visitor destination across the world saying "Lonely Planet is a huge platform for Donegal, and the listing will have a positive impact on Donegal for years to come. Donegal Tourism and Donegal County Council have been working with businesses and representatives in the tourism trade to deliver a very effective collaborative approach to promoting County Donegal over the last number of years; this strategy is proving to be very successful."
For more information about the campaign and to discover the secrets of Donegal, visit the official website here.