Final Bundoran 10 donations distributed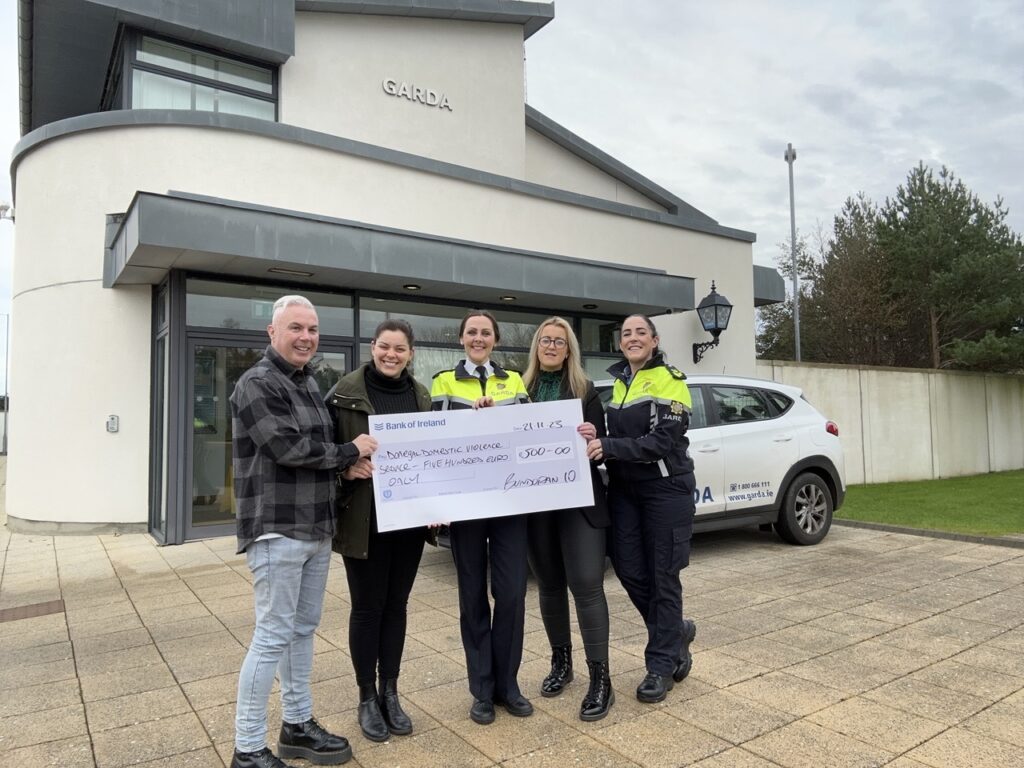 The last of the charitable donations resulting from the proceeds of the 2023 Bundoran 10 event have been distributed. €500 was donated to the Donegal Domestic Violence Services and €250 to Tullaghan Community Development.
Race Director Canice Nicholas said 'we have two aims for the event – to run a great event and to raise money for charity. Earlier this year we presented our main charity and community partners with donations from this year's event proceeds and now as we close out the year and look forward to the 2024 event on March 2nd, we are delighted to present these final donations. Donegal Domestic Violence Services is such an important asset to the community working very much in the background doing vital work. And as usual we are indebted to our friends at Tullaghan Community Development who are such an important part of the team on event day and we are happy to recognise both of these organisations today. This brings the total donations from the 2023 Bundoran 10 event to €16,250.'
Katie Molloy, Outreach Worker at Donegal Domestic Violence Services added 'our service operates all year round but at this time of year it always gets busier and any support we can get is hugely appreciated. We are thankful to the committee of the Bundoran 10 for their kind donation which will be especially welcome as we head into the Christmas period.'
The 2024 Bundoran 10 event takes place on Saturday 2nd March 2024 with a 5k event on the previous evening (Friday 1st March). Entry for both events is now open via the website www.bundoran10.com. A race top can also be purchased as part of the registration process.
For the latest updates on the Bundoran 10, follow the social media pages of the event on Facebook and Instagram.