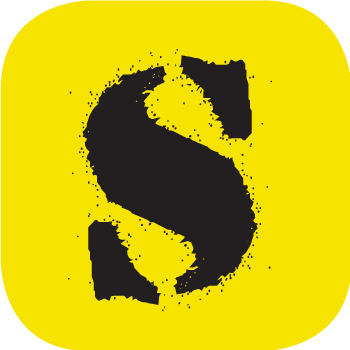 marks the spot!!
Bundoran is filled with so many great locations to take a selfie that we've marked them all on the map!
Thanks to Bundoran's Selfie Queen Taralouise McCaughey for her help with the guide. Check out her top tips for taking a selfie below!
Check out the map below and make sure to tag your photos with #BundoranSelfieSpot and #DiscoverBundoran2021
Tara's Top Tips for taking selfies:
Find the perfect light
Use filters to make your picture even more perfect
Consider the background of your picture
Watch out for photo-bombers
Grab a few more people to be in the photo.
Make sure to tag your friends so your selfie can be enjoyed by everyone
1 The Wild Atlantic Way discovery point marker – if you haven't already heard of the Wild Atlantic Way, then lets quickly tell you that it's the longest coastal driving route in the world, stretching from Kinsale in County Cork to Malin Head in North Donegal. Along the 2,500km route, there are over 150 discovery points – one of which is here at Tullan Strand. It's called a photo marker for obvious reasons and it's the first spot we recommend for taking a selfie!
2 The Fairy Bridges & Wishing Chair – Bundoran's oldest tourist attraction – as far back as the late 1700s, this is what people came to Bundoran to see. Spectacular rock formations creating blow holes – locals once thought they were haunted by fairies – hence the name Fairy Bridges! Be really really careful when taking a selfie near here though!
3 The Roguey Rocks – a favourite spot in the summer time for cliff jumping and the diving boards, you could take a selfie as you jump off top rock. However we'd recommend the much safer option of viewing all from the Roguey Walk and taking in the whole of Donegal Bay in your selfie while you're at it!
4 – Waterworld – Pippa The Penguin – One of Bundoran's favourite mascots who lives at Waterworld – open every year from Easter until September and is Ireland's Premier Indoor Aqua Adventure Playground! Pippa's picture is beside the front entrance so even when Waterworld is closed, you can still get that all important selfie!
5 -The Rock of the Birds or in Irish "Carraig na nÉan" – also known as the "Protector of the Peak" – an iconic piece of Bundoran which has been in place since the year 2000 when it was constructed by local sculptor Brendan McGloin. At the right time of year, the sun aligns with the hole creating an even more beautiful selfie!
6 – Bundoran Pier – for a selfie with a view of the magnificent Victorian Bayview Terrace in the background take a stroll down to the end of Bundoran pier. Just don't walk too far!
7 – West End Walk – The Bundoran Sunset – spectacular from any point in Bundoran but moreso from the West End Cliff Walk. Some liken it to cliffs of Moher…. Maybe not so big but we do see a similarity! The walk can be accessed via Shene Avenue or Elaghmore.
8 – Mack's Minotaur – Words fail us… He won't attack… (we're told!)
9 – Realt Na Mara mural – a homage to our local Gaelic football team Realt Na Mara (Star of the Sea), painted by local man John Deegan. This is a popular selfie spot for football fans! Make sure to tag your selfie #realt
10 – The Bundoran sign – the colours of our GAA team (black and amber) again take prominence in one of our more recent town murals at the East End bus stop, again completed by the talented John Deegan offering a warm Bundoran welcome to all of our visitors.
11 – The Bundoran Adventure Park giant deckchair makes you feel small in a big world! Located underneath the Bundoran Eye, this offers the perfect selfie spot for all the family!
12 – Angel Wings mural at the Salty Shell Coffee Shop at Main Beach!
13 – "Photo Boat" at the entrance to the Pier giving you a really cool backdrop for that perfect selfie!
14 – "Bundoran" mural at Main Beach wall.
The Bundoran Weekly Podcast
Check out the latest episode of our weekly podcast below! To find out more click www.bundoranweekly.com