Major Photography Project for Bundoran's Time Capsule
Ahead of the sealing of the time capsule in August, which is part of the 100 Years of Democracy exhibition celebrating a centenary of Bundoran Town Council, a major photography project will take place from June 27th to July 14th to 'capture' the Bundoran of 2014.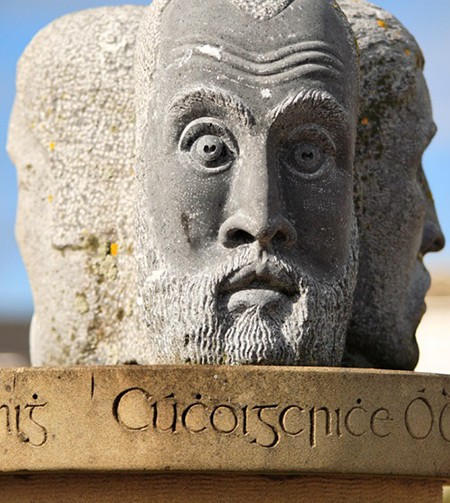 The time capsule will be sealed in Bundoran Community Library on Saturday 23rd August as part of the annual Bundoran Heritage Weekend with a major element of the contents being photography. From Friday 27th June until Monday 14th July, members of the North West Photographic Club will tour Bundoran and take photos of people, places, businesses and scenery in order to capture the Bundoran of 2014 to place in the time capsule for viewers to look at in 2039 when it is reopened.

Project director and Tourism Officer Shane Smyth said 'we got the idea from the book that was released in 2005 called "A Day in the life of Bundoran" where photographers went around town and snapped pictures of locals and visitors of the day. We are taking this now to the next step by creating a window of around 2 weeks so that an accurate reflection of the town may be captured, printed into a photobook and then sealed for future generations of Bundoran citizens to see once the time capsule is opened again. '

Social media will of course play a part in this project and while 'official' photographers will be capturing images, pictures uploaded to Facebook, Twitter and Instagram and tagged with the hashtag #bundoran100 will also be considered for the book.   Shane added 'social media is such a major part of life in 2014 and it would be remiss of us not to recognise this. We realise our photographers cannot be everywhere so we will be considering photos for inclusion that members of the public have taken on their smartphones and uploaded to their own social media accounts.' 

He concluded 'we are hoping to include as many Bundoran faces in this project as possible so please watch out for our photographic team who will be out and about around town from June 27th – July 14th.