Walkers to be informed at Bundoran's Fairy Bridges
A new set of information panels have been installed at the Fairy Bridges & Wishing Chair on Bundoran's Roguey Walk. Three panels in total will give visitors to the area information and history on the Fairy Bridges, the Wishing Chair and also the Crash Memorial.
Speaking about the installation, Bundoran Tourism Officer Shane Smyth, who spearheaded the project, said "we often get people coming into us in the Tourist Office saying they had walked Roguey but had missed the Wishing Chair or the Fairy Bridges, and while signage has already been in place we hope that with the installation of these information panels, that it will draw attention to our natural tourist attractions along the walk. We have also added a panel with more information on what happened on the evening of January 23rd 1944 when the Halifax plane crashed into the cliff. All three panels are in close proximity of each other."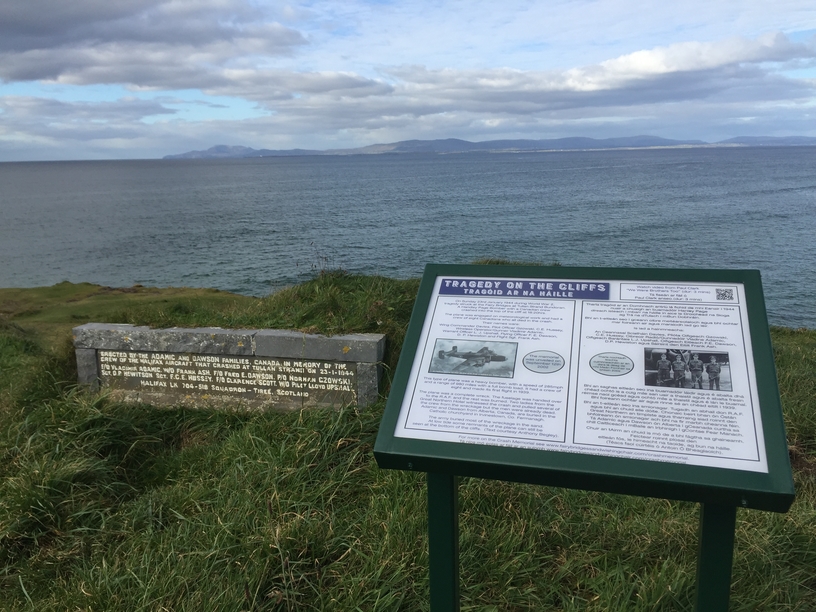 The panels have been manufactured and designed locally with materials used that will withstand the elements from such an exposed location for many years to come. Shane added "I would like to add my grateful thanks to Brid Connor and Rhya Doherty who did the Irish translations on the signs."
The panels will complement the website which was recently launched to promote the area – www.fairybridgesandwishingchair.com on which more information can be found about the area including the Donegal Corridor, Tullan Strand and the surrounding geology.