From the banking capital to the surf capital!
Surfers coming to surf capital Bundoran not only from Ireland but from all over Europe and while the trend would be for visiting surfers to come from coastal areas like San Sebastian in Spain, Viana Do Castelo in Portugal or even Lahinch in County Clare, there's an increasing trend of surfers travelling from central Europe and land locked countries.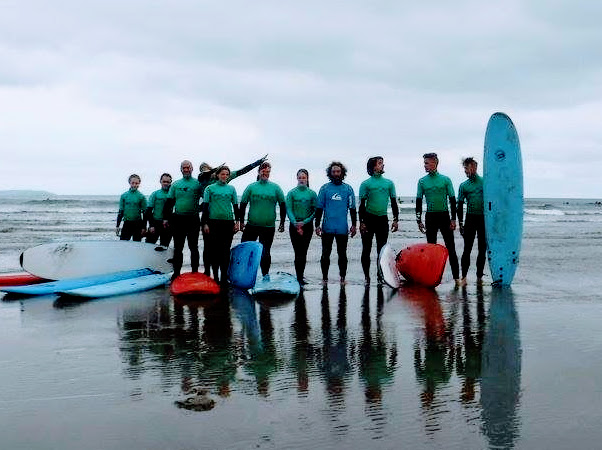 Three such surfers are Christoph (a carpenter), Michael and Silvan (bricklayers) all from Zurich in Switzerland who recently spent a week at Bundoran Surf Co.  Two of them have surfed before in Australia where they admitted that it was colder than they thought it would be but they weren't wearing wetsuits!! It somewhat prepared them for the wild Atlantic waters of Tullan Strand, Rossnowlagh and Streedagh however.  Indeed it was as a result of a surf trip to Portugal for Silvan that Bundoran was chosen for the next trip with his friends. "I had heard about Bundoran via Sudden Rush Surf Travel in Zurich and asked the guys in Portugal who said it was a great spot.  So I asked Michael and Christoph to come with me."
The boys really liked Bundoran with all the choices of pubs and restaurants and call it "magical".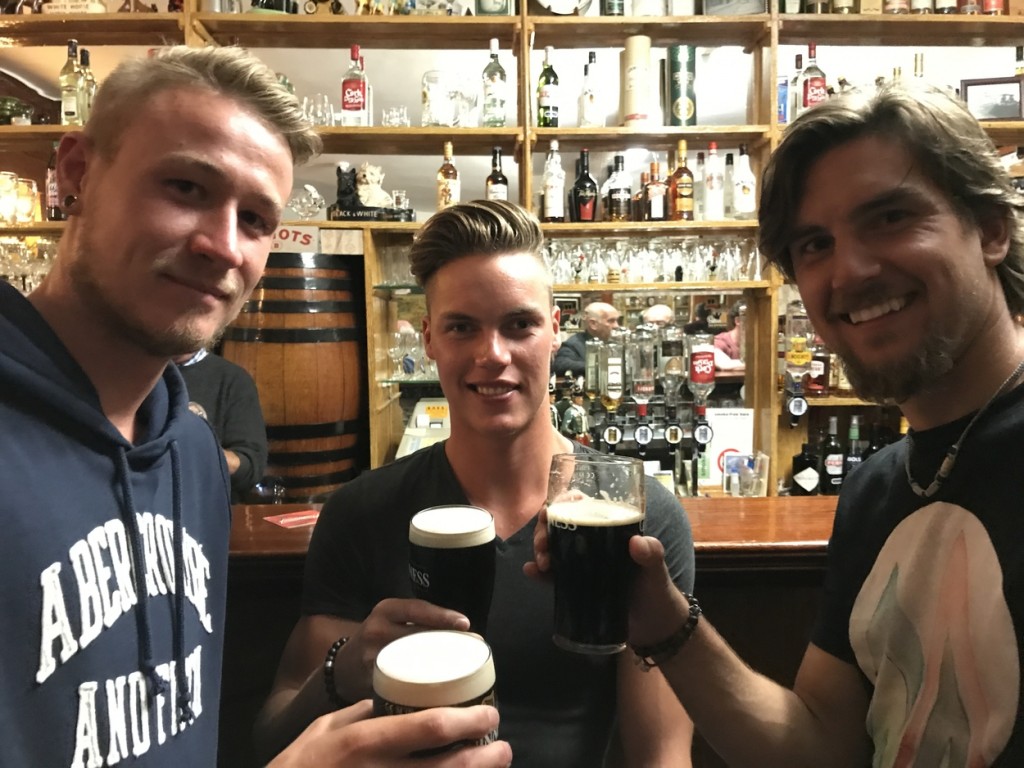 After daily surf lessons with the instructors from Surf Co, they have enjoyed their time here.  During their downtime they took the opportunity to explore what the area had to offer and explored Benbulben and also Slieve League which they all loved.  The three lads also took advantage of the amenities offered in Bundoran and tried their hand at cliff jumping at Roguey.
Cliff jumping at Roguey
They will go home to Zurich with some special memories of Bundoran and have said they would like to return some day. "we would definitely like to come back some day but maybe drive around to different areas with our surfboards and experience more of what Ireland has to offer."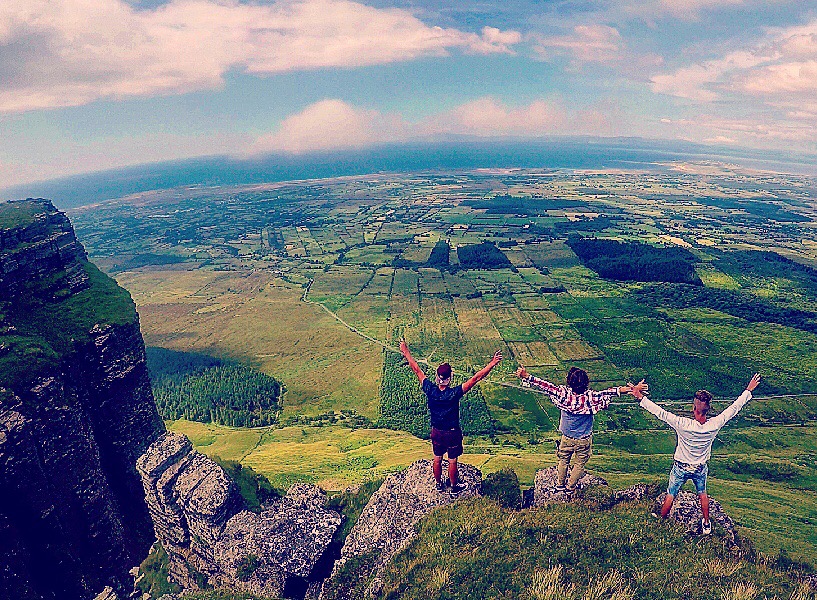 Visiting Bundoran to surf soon? Need to check the weather and surf forecast? Click here – https://discoverbundoran.com/weather/