Responsible Surfing Guidelines released by Irish Surfing
Responsible Surfing Guidelines have been released by Irish Surfing following Sport Ireland's confirmation last Friday (22nd May) that the 'Return to Sport' Expert Group  have agreed that surfing, under conditions set out by Irish Surfing, can be included as a phase one sporting activity.
Individual surfers can return to the water. Surf Club and Schools can re-open, operating outdoors, for small group lessons (Maximum 1:3 Ratio) where 2m social distancing can be maintained. 5km Travel Restrictions apply.
Bundoran Tourism Officer Shane Smyth welcomed the guidance saying 'surfing is a huge industry here in Bundoran, but we must remain cautious during this first phase of the reopening of the country. A 5km restriction is still in place for now and it is vital that surfers and all water users respect this restriction until such a time as they are told otherwise. We do not want to see a surge in activity in the water and the undoing of all of the good work done by everyone over the past few months to stop the spread of the virus. When the time is right we will welcome everyone back to Bundoran but for now we continue to ask anyone outside of 5km of Bundoran to stay away.'
See guideline poster below.
For more on surfing in Bundoran, click here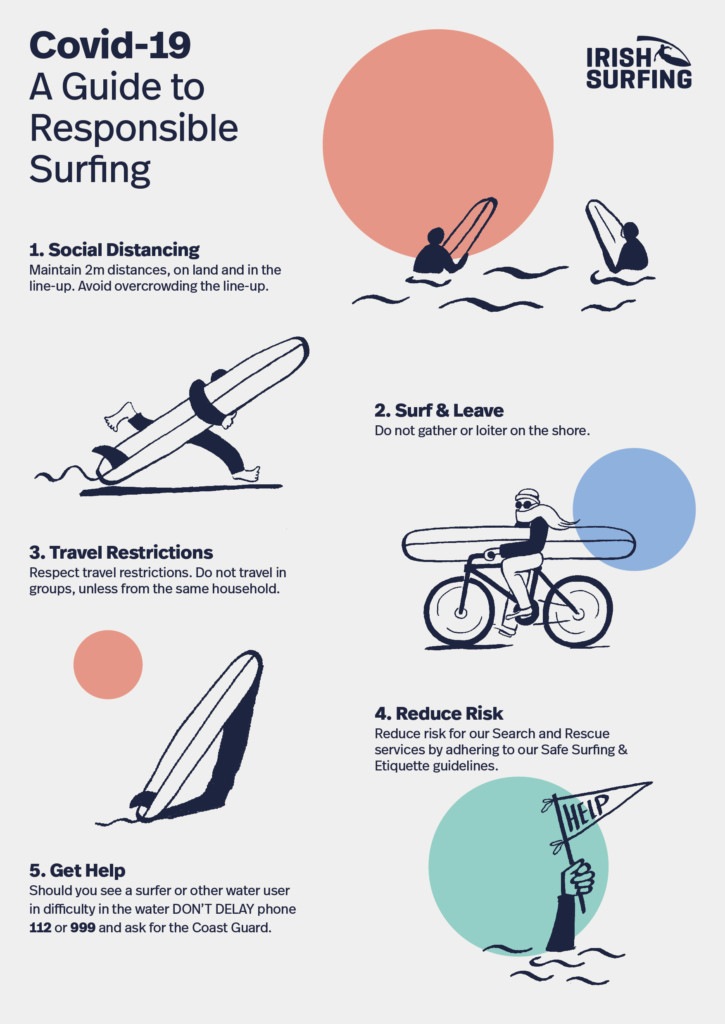 Main pic – Credit – John Mallon on Twitter