18 for 18 – Top Things to Do in Bundoran
Here's our 18 for 18 – top things to do in Bundoran this year!
It's the time of year to start thinking and planning how you're going to spend your well earned days off and family time with loved ones.  In no particular order we present the 18 for 18 – top things to do in Bundoran!
1. Cara Run
Now in its 7th year the Cara Bundoran Challenge is attracting more and more runners and walkers each year. In 2018 the event happens from Friday 9th to Sunday 11th of March with a variety of different options including a 5k, 10k and 10 mile run and walk and a 21km cycle. Do one event or do a few of them! This year all registrations are online and you can do that here
Check out last year's highlights below
2. Paint an Easter Egg
The ever popular Easter Egg painting competition is a great way for the family to come together for a few hours on Easter Saturday to be creative and win some nice chocolate eggs! It happens from 1pm on Saturday 31st March.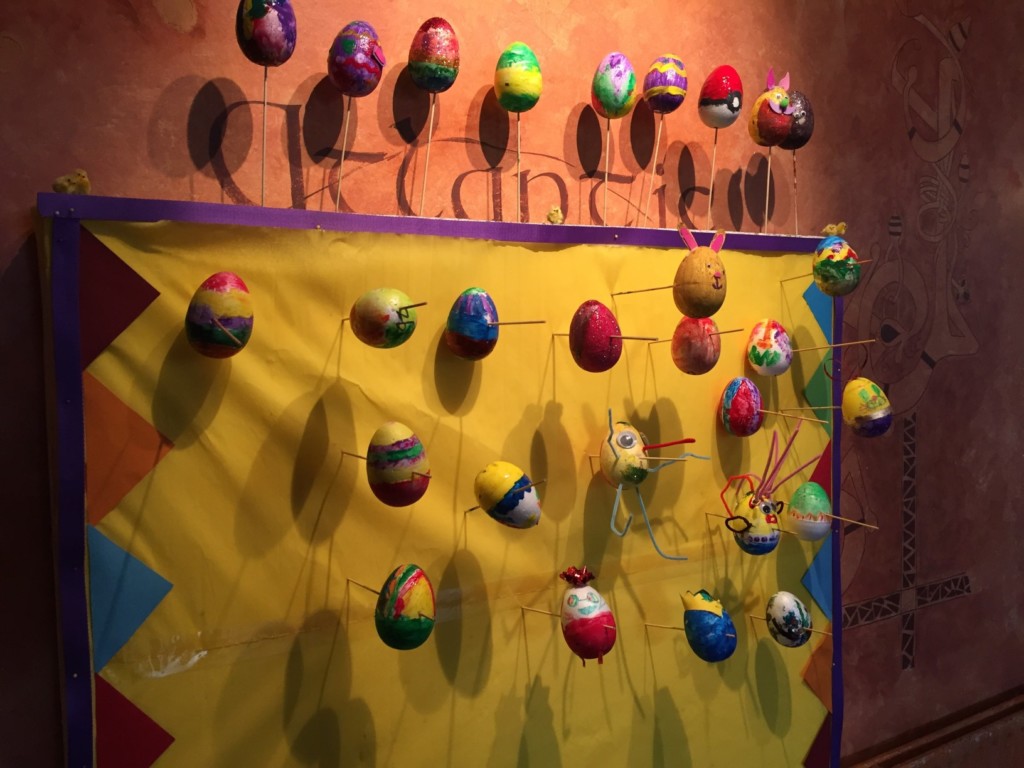 3. Make a Wish with the Fairies
Bundoran's hidden gem – the Fairy Bridges and Wishing Chair and the original tourist attraction which brought hundreds to our beautiful town from the 1700s! Experience the expanse of the Fairy Bridges or simply take a seat on the wishing chair and dream about endless possibilities!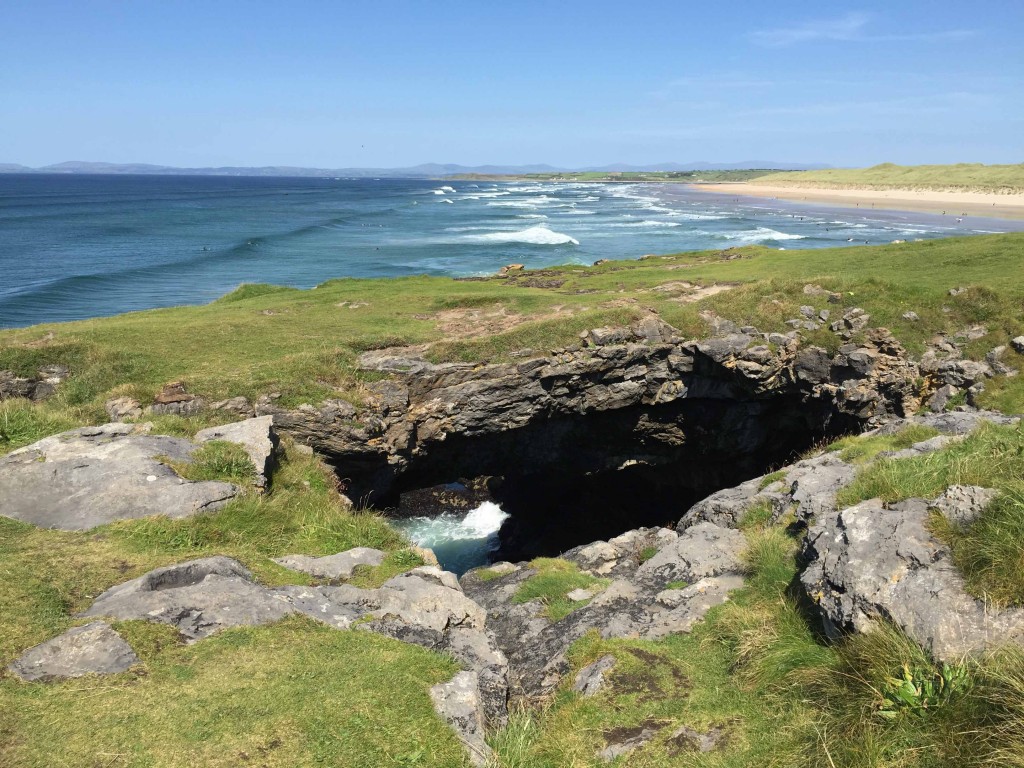 4. Dance by the Beach at Sea Sessions
This year marks the 10th anniversary of the Sea Sessions Surf & Music Festival! Tens of thousands of festival goers have now experienced Ireland's biggest beach party on Main Beach in Bundoran and this year's lineup promises to be extra special – already announced are Dizzee Rascal and Walking on Cars. More details at www.seasessions.com
5. Race a soapbox
Sadly last year's event had to be cancelled due to the weather but this year the volunteer crew of Bundoran RNLI Lifeboat are raring to go with this fun family friendly event on Astoria Road on Bank Holiday Sunday June 3rd at 1pm.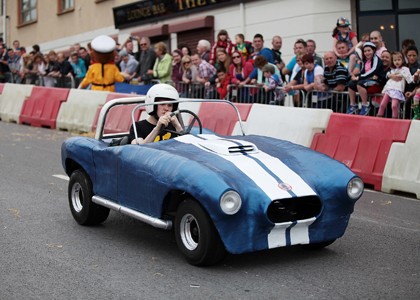 6. Walk from Darkness into Light
The inaugural Darkness into Light event for Bundoran happens in 2018 as the good work of Pieta House comes to the fore in this overnight event setting out at 04:15am on Saturday May 12th walking 5km into the sunrise. Check out the local Facebook page here
7. Carve a pumpkin
Now a staple event in the calendar each Halloween as pumpkins are carved and paraded through the street in this fun family friendly event. We're generally eating pumpkin soup for days after!! This year's event happens on Wednesday October 31st from 3:30pm.
8. Bounce on Main Street
Once again Main Street will be shut to traffic as cars are replaced by bouncy castles and fun activities as our annual street party sponsored by Macs and Olympic Amusements takes place. It's at the top of many children's top things to do in Bundoran list, so come, bounce, get your face painted and enjoy a free day out in Bundoran!
9. Check out some classic cars
Last year we had so many classic cars that we didn't know where to put them all! This event, run by the Donegal Vintage and Classic Car Club sees hundreds of vintage and classic cars on display at West End Car Park with the owners only too happy to chat about their passion! Admission is free but a donation is requested for the chosen charities – Ozanam House Bundoran and Bundoran RNLI.
10. Come see us at Holiday World
We don't get out much but when we do we like to talk about…. Bundoran! If you haven't been before and would like to meet some of our representatives in person to tell you about how wonderful our little town actually is, then why not come see us at the Titanic Exhibition Centre in Belfast from 19-21 January or the RDS Simmonscourt 26-28 January. Here's a link to get a two for one ticket! Last year we met journalist Rebecca Lee who subsequently came to Bundoran and wrote this great article!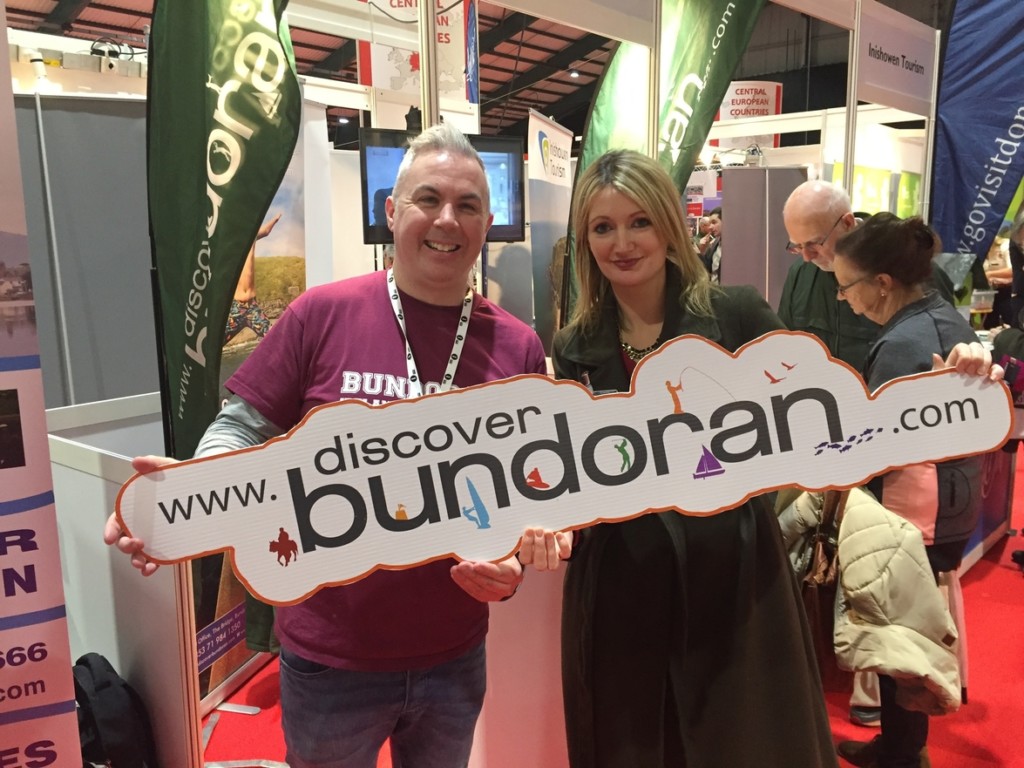 11. Experience Christy Moore live
The legendary Christy Moore is just one of the many high calibre performers you can see live in Bundoran this year. There's live music every single weekend in bars and venues all around the town.  To keep right up to date with music listings check our website – www.discoverbundoran.com/events
12. Cosy up with a pint
Bundoran is not short of pubs, and cosy ones at that. Whether you want a quiet pint with no distractions, watch the latest sporting events live or listen to some live music there's a pub to suit you!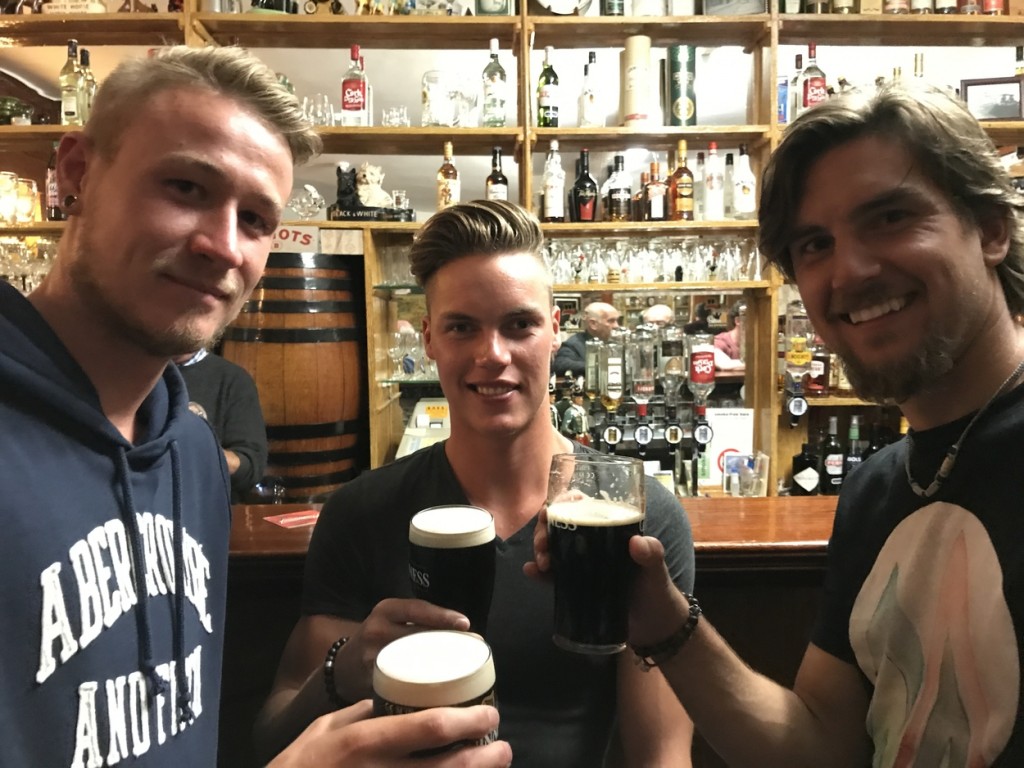 13. Eat your fill
Every palette is catered for and every size of group in Bundoran. From traditional dishes to steaks, to Italian, Chinese, Indian and pizza you'll find something to suit you from McKenna Guide award winning restaurants to cosy eateries and the traditional takeaway!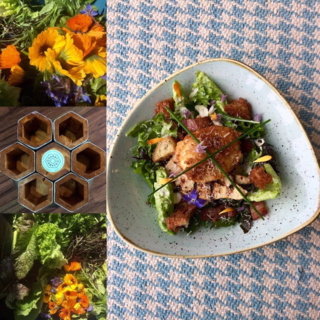 14. Jump in the Atlantic on Christmas Day
Yes. People do this. Voluntarily. But it's for charity so it's ok! In 2017 we had a record crowd on Main Beach for the annual Christmas Day swim and saw around 100 people rush into the sea – some to dip their toes whiles others went the whole hog.  It's a good fun tradition and if you're in Bundoran for Christmas 2018 then it's one to take part in (or at least watch!)
15. Take a selfie
With pretty much everyone having a camera in their pocket these days, taking selfies has become a way of life! Here in Bundoran there's lots of spots for taking great selfies with great views in the background which is why we have created our "Selfie Trail"! Check out our map below and everywhere you see the selfie spot symbol, you're guaranteed a great picture! See more at www.discoverbundoran.com/selfie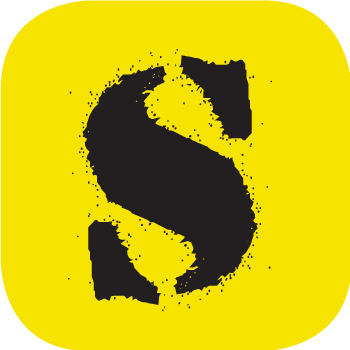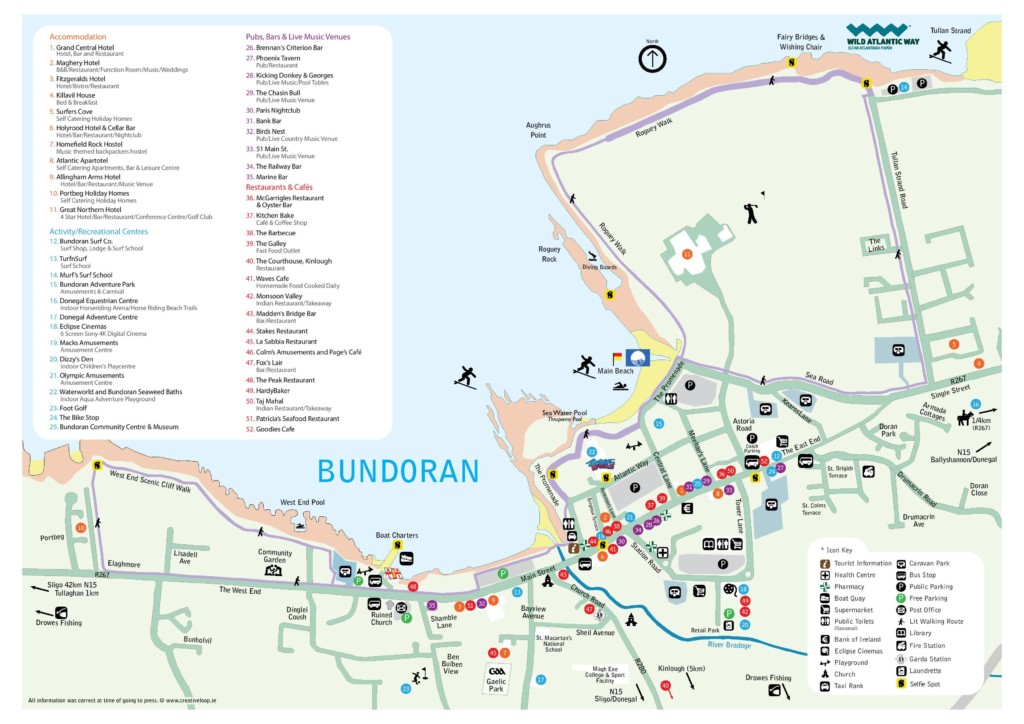 16. Listen to some country music
Bundoran isn't called the capital of country music for no reason you know! Every weekend, Ireland's top country music stars are performing in town with many of the local pubs hosting country singers also. So whether you're into a bit of Nathan Carter, Derek Ryan, Mike Denver, Robert Mizzell or Jimmy Buckley, keep an eye on our event guide and see when your favourites are playing!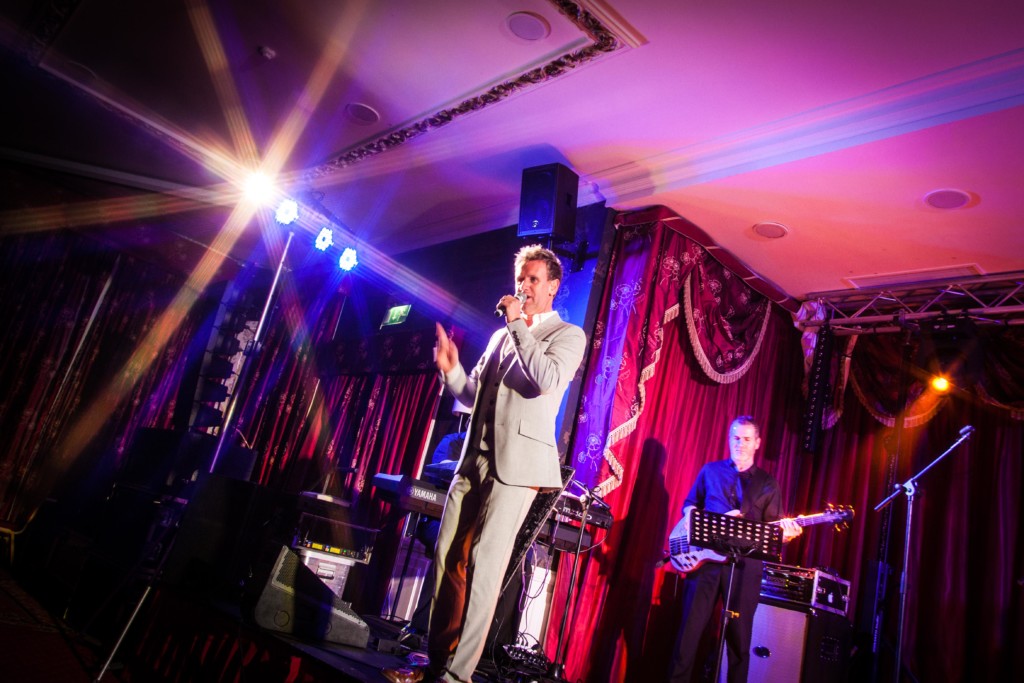 17. Learn an outdoor activity
As well as being the country capital Bundoran also proudly calls itself the Surf Capital of Ireland. In 2016, Red Bull named Tullan Strand as the best beginner beach in the country and every week hundreds of surfers flock to the town to experience every category of wave for every category of surfer. With 5 surf schools, many of these also offer other outdoor activities such as kayaking, archery, stand up paddling and more. You can also learn to become an outdoor instructor or a lifeguard and if cycling is more your thing you can rent bikes (push or electric) and take in the wonderful scenery in the surrounding area!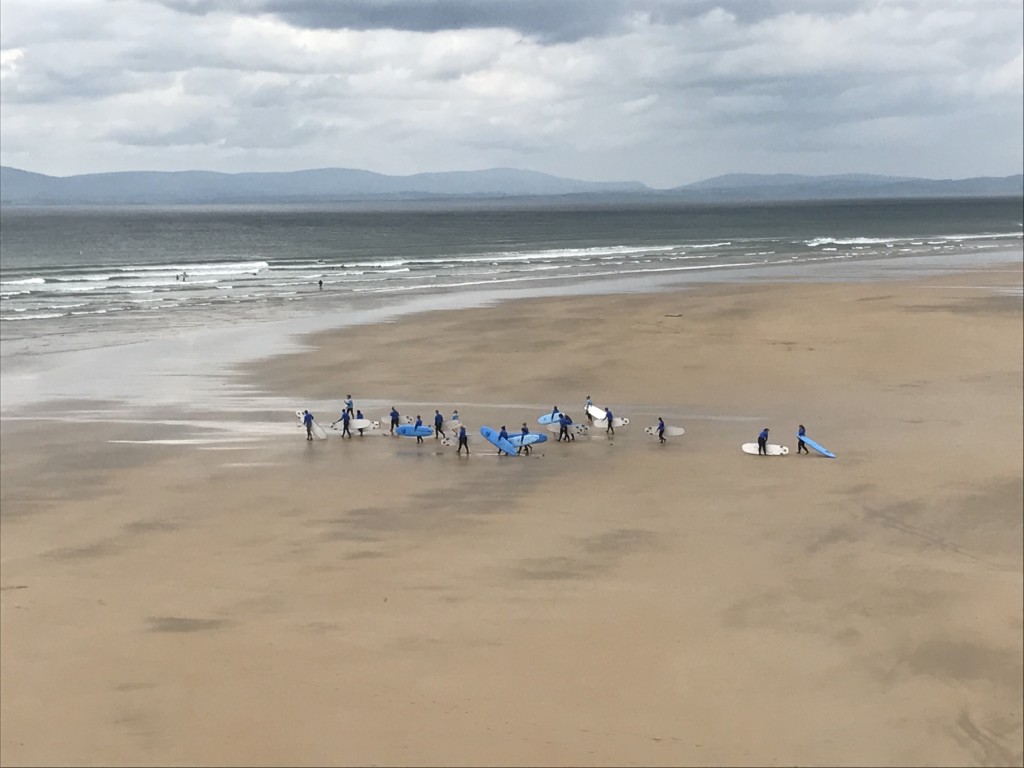 18. Watch a Bundoran sunset
Need we say more. Relaxing at the end of a hot summer's day on the promenade or on the beach watching the sun set over Donegal Bay should be on everyone's bucket list! Here's a live sunset video from last July.
BONUS 19!!
Just for good luck here's an extra thing to do!
Play a round of championship golf.
Bundoran Golf Club, founded in 1894, is one of the oldest golf clubs in Ireland, a clifftop links on a headland overlooking Donegal Bay on the Wild Atlantic Way. Our golfer friendly course, situated in the town, with panoramic views of the Atlantic Ocean and a backdrop of the magnificent Dartry Mountains presents a challenge to all golfers.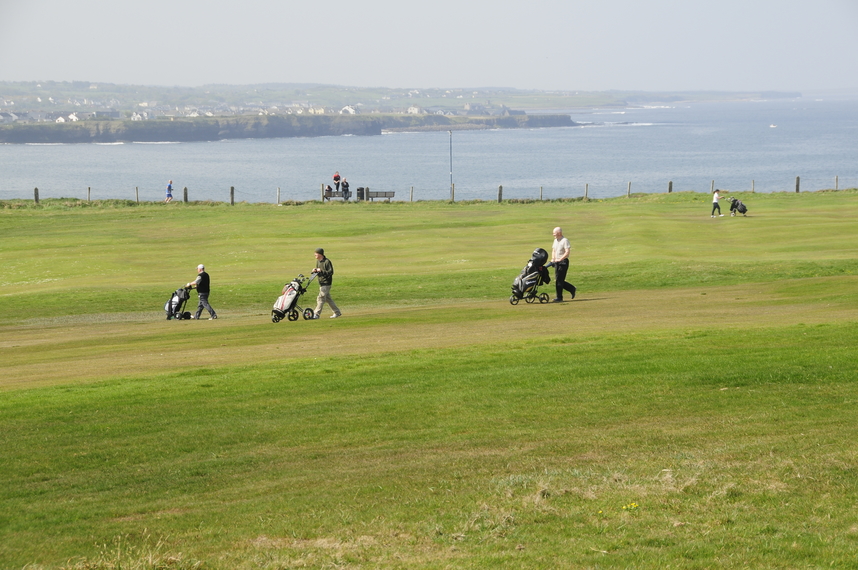 To make sure you're up to date on all events keep an eye on www.discoverbundoran.com/events 
Sign up for our periodical newsletter by clicking here