Top reasons to golf in Bundoran!
Golfing has been part of the fabric of the town ever since Bundoran Golf Club was established in 1894. If you're in search of a course to try out your golfing skills on, then why not give Bundoran a try! Here's the top reasons to golf in Bundoran:
1 – It's golfer friendly!
Bundoran Golf Course at par 70 isn't too taxing but can be challenging – according to those who play it often "when the wind blows, each shot will be a test and require thought."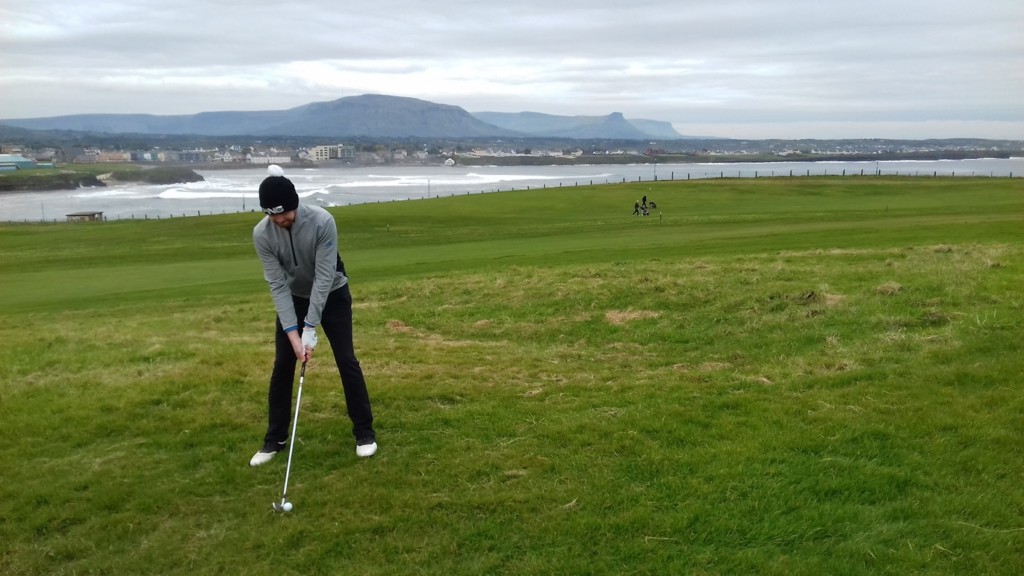 2 – The spectacular views.
Whether you're at the first hole or the 18th you've got wonderful 360 degree views of the area which takes in the Dartry mountains, the Main Beach, Tullan Strand, Donegal Bay and Slieve League!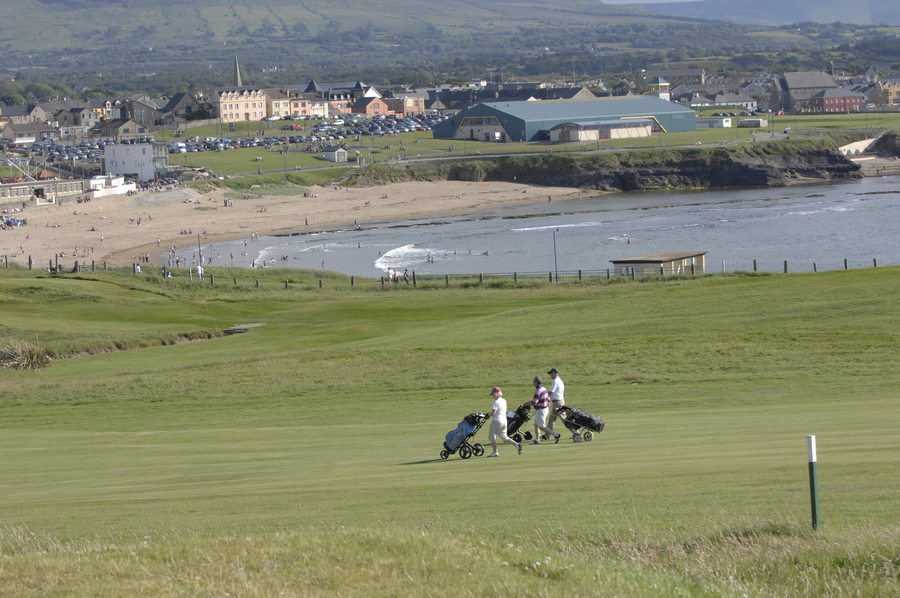 3 – Two loops of nine –
Play the full 18 holes or just play the loop of 1-9 or 10-18. The choice is yours. Time might be against you, but there's always time for a few holes!
4 – Proximity –
They're pretty much in the centre of town! Bundoran Golf Club is just off the Main Beach on the grounds of the Great Northern Hotel and just a few minutes walk from the bars, restaurants and nightlife of Bundoran.
5 – The Sea Breeze –
Some call it wind.. we like to call it the fresh sea breeze of the Atlantic! The "breeze" can blow from all directions but it just makes golfing all the more fun!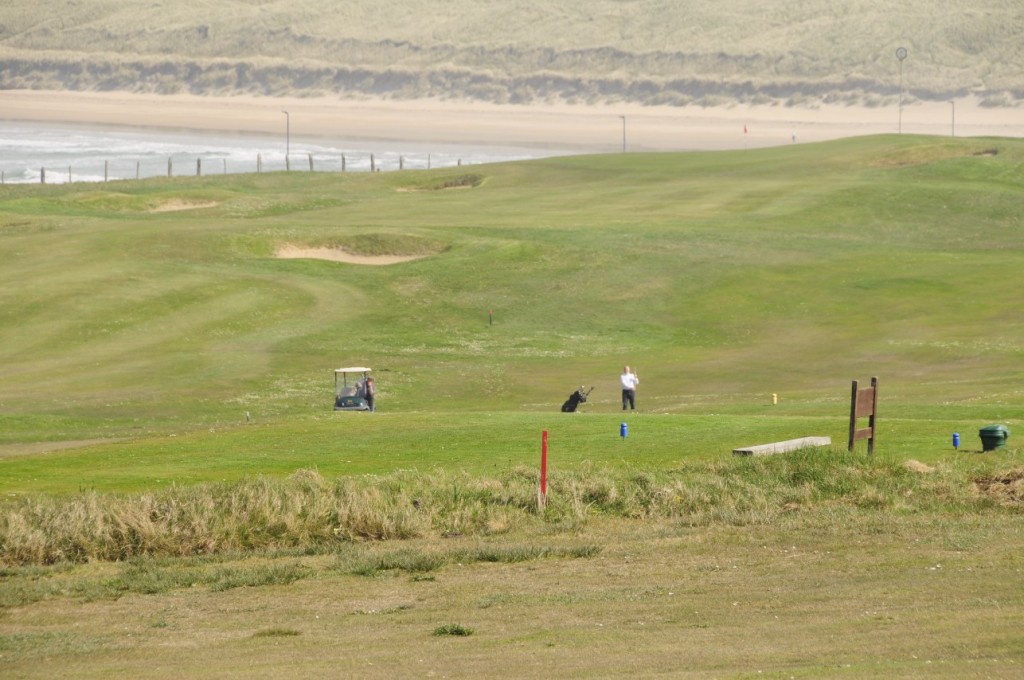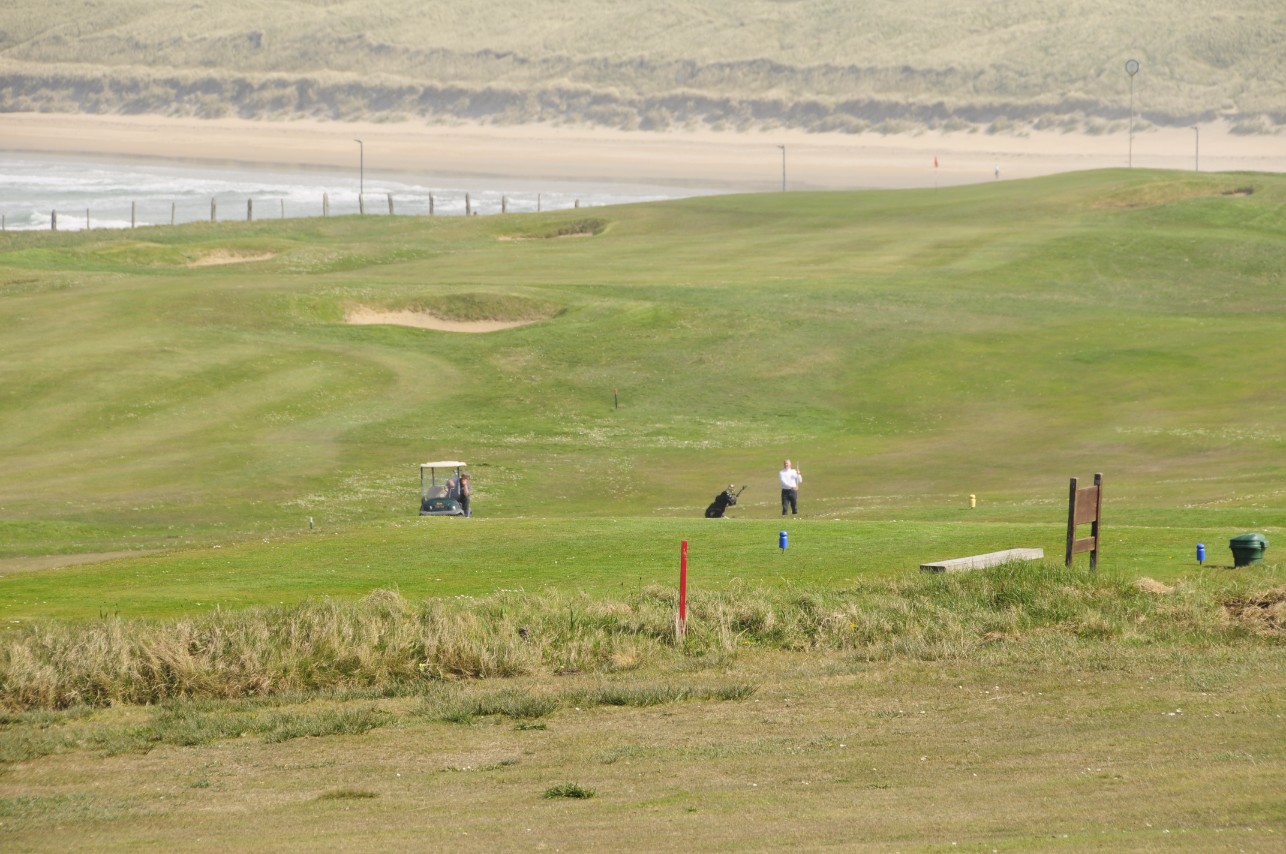 6 – Open all year round –
Bundoran Golf Club is playable right throughout the year, including the "damp" winter months.
7 – The 19th –
Food and drink are available in the fully stocked bar located within the clubhouse. You can also treat yourself to a new club, golf bag, jumper or other accessories in the Pro Shop.
8 – Accommodation packages –
The golf club is located right next to the Great Northern Hotel where accommodation packages can be arranged – the club also welcomes golf societies big and small. Call for more information on 071 9841302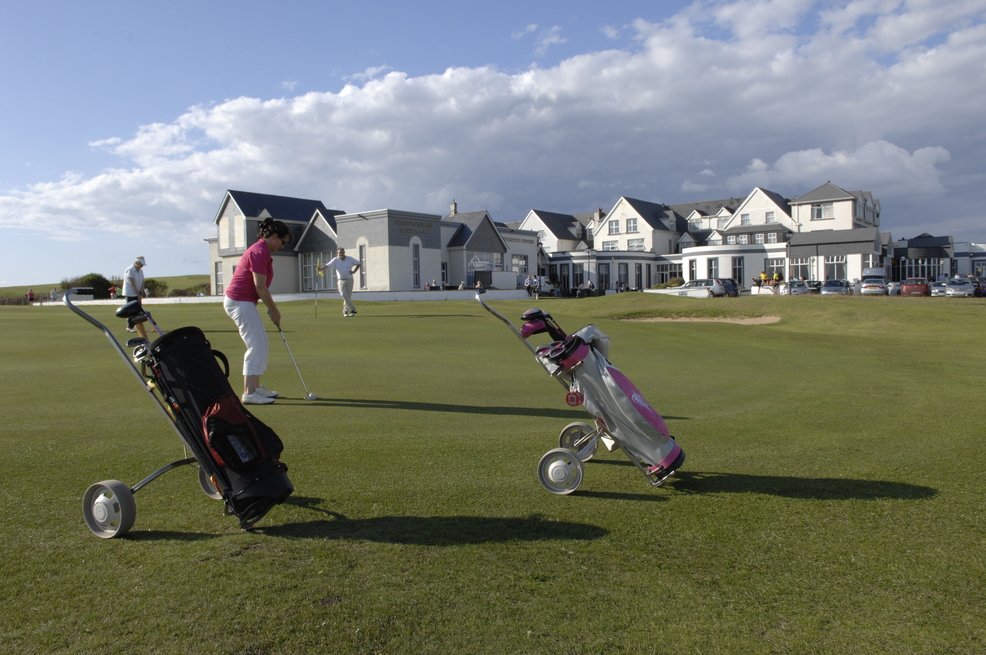 9 – Stop off –
County Donegal has the largest number of links courses in the country and if you fancy playing a few different ones, then Bundoran is a great base. Nearby we have Donegal Golf Club at Murvagh, and Strandhill to name just two.
10 – The history –
The professional at the club for many years was the late Christy O'Connor Senior and he certainly left his legacy.
For more on Bundoran Golf Club see their website here
For more on golfing in Bundoran and the region, click here