"Welcome Home" theme for Bundoran St Patrick's Day Parade
The welcoming home of diaspora is to be the theme for the annual Bundoran St Patrick's Day parade which will take place on Sunday March 17th. The parade will be the anchor event of the festivities to celebrate the national holiday in the seaside town and will start as usual at 3:30pm from the East End on the day.
Parade director John O'Connell said 'following on from very successful homecoming events in the past number of years, including The Gathering, there is an emphasis once again in 2019 to attract emigrants home to Ireland and to Donegal, particularly during events planned in September and October this year. We've decided to get a head start on this for St Patrick's Day and make it a focus of our annual parade. We are inviting participants to consider the theme "Welcome Home" for their float or entry.'
The parade will have the usual mix of marching bands, floats, dancers and performers providing fun and excitement on Bundoran's Main Street from 3:30pm on St Patrick's Day. There will be live music in the all of the pubs and bars right throughout the weekend with many activities beginning their season on the weekend also.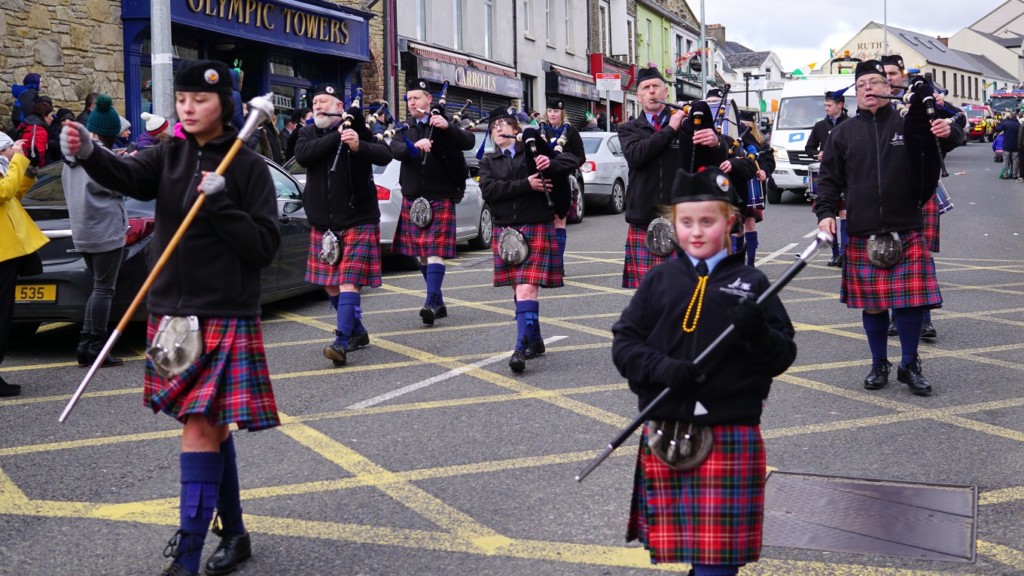 Tourism Officer Shane Smyth added 'St Patrick's Day is always a day we look forward to as it is the real kick start to the season. It's always a busy weekend with up on 10,000 spectators expected to watch the parade and avail of the famous Bundoran hospitality on St Patrick's Day. For those unable to make it to Bundoran, we will once again broadcast the parade, with commentary, live on the Discover Bundoran Facebook page starting at 3:30pm on day.'
For up to date information on what's happening in the town across the holiday weekend, please see www.discoverbundoran.com/stpatricksday.
Meanwhile if you are a band, community group, local business or tourist attraction that wishes to take part in the annual parade, please register here – www.discoverbundoran.com/parade
Check out the gallery of last year's parade in Bundoran here – https://discoverbundoran.com/2018/03/st-patricks-day-2018/
ENDS