Allingham Festival this weekend
The virtu-Allingham Festival takes place this weekend (5th -7th November) and will happen online – the in person version being another casualty of the Coronavirus pandemic.
On Friday 6 Nov, the Virtu-Allingham Festival will webcast an exclusive in-depth interview with Adrian Dunbar, star of the hit television series Line of Duty. The May 2019 finale to Season Five was the BBC's most watched programme of the year. With from 12.34 to 13.67 million viewers for each episode, Adrian Dunbar has become one of the most-admired actors of his generation.
Speaking to broadcaster and journalist Michael Daly, Dunbar offers insights into his 'new found fame', his views on the challenges facing live theatre in a Covid-19 world, and his fondness for the north west, along with stories about working the biggest names in Hollywood.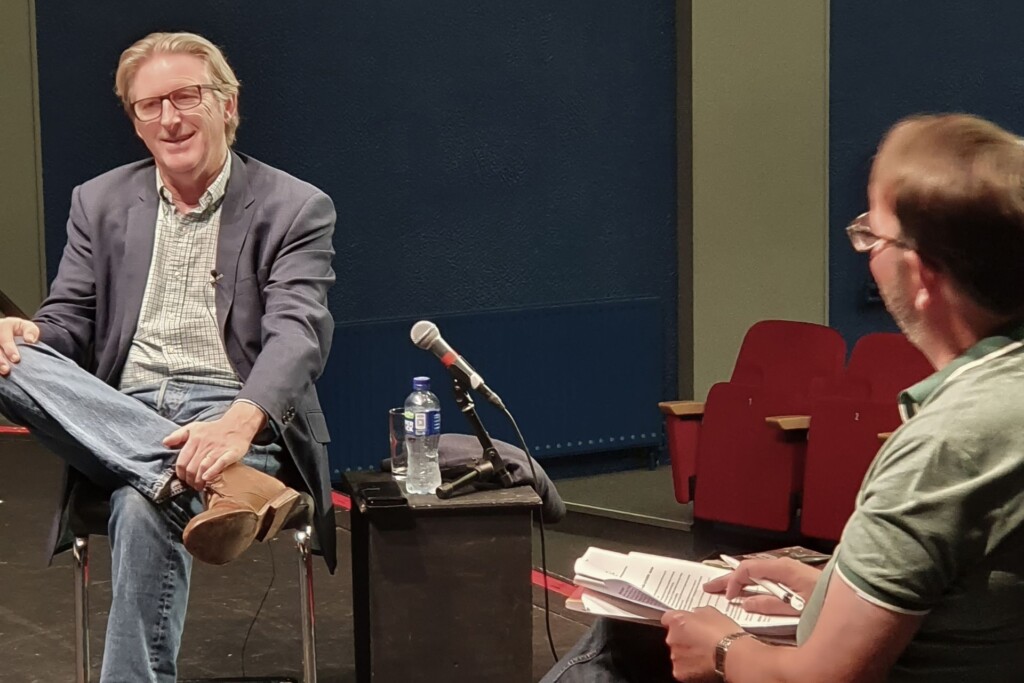 Born in Enniskillen, Adrian Dunbar has an incredible CV that highlights his talent as an actor on stage, television or in movies. Unusually for an actor, he has worked consistently over 40 years.  His credits include The Crying Game, My Left Foot, Hear My Song, Cracker, and Inspector Morse. but it is as Superintendent Ted Hastings, the head of an anti-corruption squad AC12 in the Line of Duty series by the BBC that he has become "famous" all over again. When the Radio Times told him he was now a "Sex Symbol", he told them with that typically understated Fermanagh charm, "Ah, sure – we'll have to run with that".
The 2020  "Virtu-Allingham Festival" will be webcast on 5-6-7 November. Other highlights of the Festival will include the Francis Harvey play "Farewell to Every White Cascade",  Allingham Poetry and Flash Fiction Awards Ceremony, and short films on the life and work of writer and musician William Allingham. For details see www.allinghamfestival.com
Read more about the Allingham festival line-up here.
Watch the interview on the festival YouTube channel here.