Bird on the Wire to headline 2022 Allingham Festival
Headlining the 2022 Allingham Festival, BIRD ON THE WIRE will perform a concert of legendary songs from The Leonard Cohen Songbook in Ballyshannon, Co Donegal on Saturday November 5. Tickets for the concert, part a 2022 European Tour that includes appearances in London, Brussels and Berlin, are on sale via the Abbey Arts Centre website.
The BIRD ON THE WIRE ensemble includes:
The Whileaways – the powerful trio of Noelie McDonell, Noriana Kennedy and Nicola Joyce who attracted sold-out audiences at the 2021 Allingham Festival.
Legendary Irish singer Pauline Scanlon.
A masterful music collective including Will Merrigan (bass), Dave Clancy (keys), Matthew Berrill (saxophone) and Beoga legend Eamon Murray (drums), backed by strings and brass.
BIRD ON THE WIRE performances feature fresh, haunting interpretations of the iconic songs of Leonard Cohen in a spectacular stage show. Video clips from their 2021 tour can be sampled on their website www.birdonthewire.ie
The 2022 Allingham Festival will run from Nov 2-6 in Ballyshannon, Co Donegal, featuring guests from the worlds of music, literature, and the arts. Plans for the 2022 Allingham Festival and details of past Festivals are updated at www.allinghamfestival.com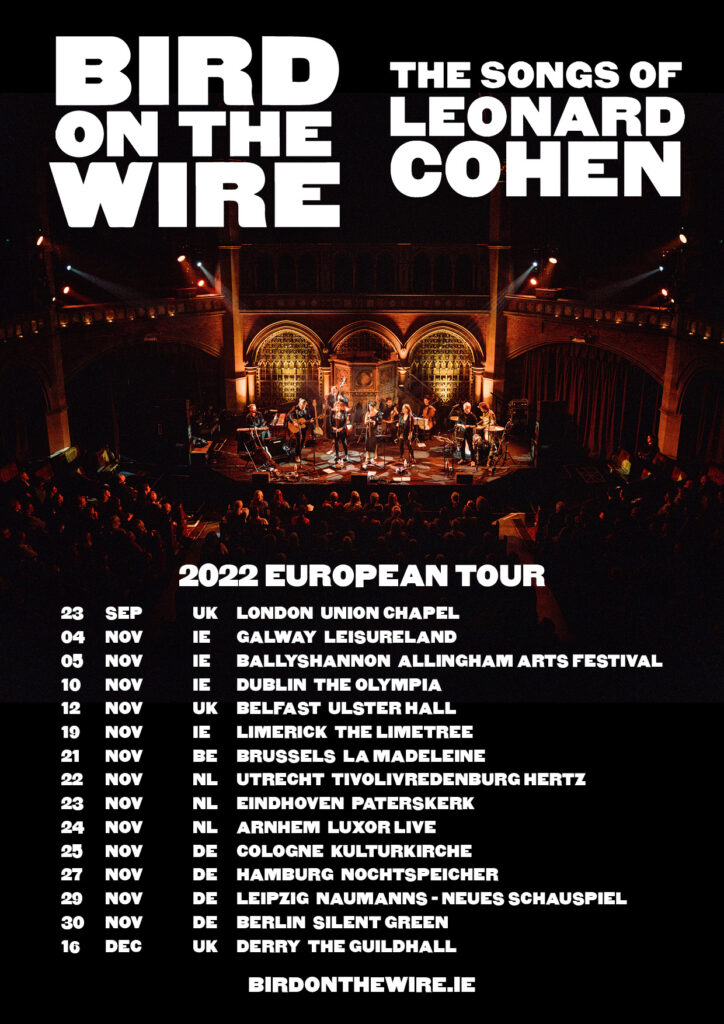 The Whileaways bring together three powerful voices in Irish roots music: Noelie McDonell, Noriana Kennedy and Nicola Joyce combine to create a beguiling tapestry of harmonies, tradition and beautifully crafted original songs. They have toured the world, released three critically acclaimed albums, and been nominated for Best Group and Best Album in the RTÉ Folk Awards. Plaudits have been heaped upon the band, with The Irish Echo calling their sound 'perfected simplicity', and Hot Press saying that the trio 'stake their claim to being among the finest singers in the country'.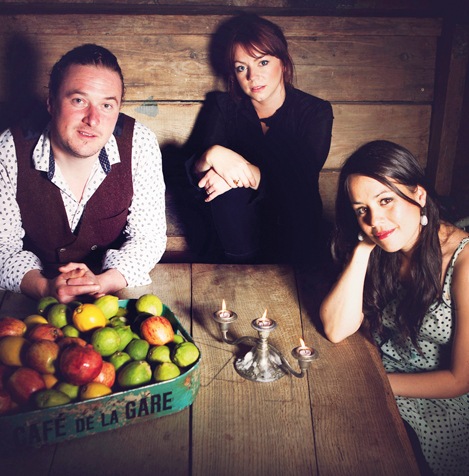 Pauline Scanlon galvanised the Irish music scene with her stunning debut album, Red Colour Sun, ten years ago. As a solo artist and as a member of vocal duo LUMIERE, Scanlon has entranced audiences the world over with her distinctly delicate intensity. She has performed and recorded with a wide range of artists including Damien Dempsey, Sinéad O'Connor, John Spillane, and she is a member of several high-profile groups including Dónal Lunny's Atlantic Arc Orchestra. Pauline Scanlon has presented several music-based television programmes for the BBC and TG4 in recent years, and her album Gossamer was released in 2016 to critical acclaim.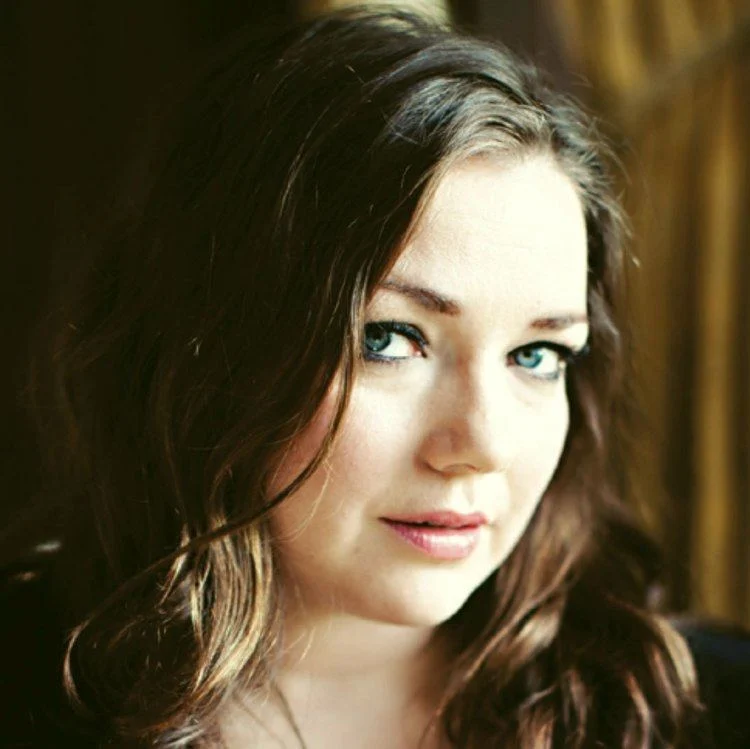 The Bundoran Weekly Podcast
Check out the latest episode of our weekly podcast below! To find out more click www.bundoranweekly.com