Bundoran heads for Holiday World!
The annual Holiday World Show is back and Bundoran and Donegal will be there. After a two-year break in face-to-face events, the Holiday World Show returns to Dublin from the 27th to the 29th January. This show, which has run for over 30 years, reaches the largest holiday audience across the island of Ireland. 
As part of the 2023 Donegal Tourism marketing activities, Donegal will be represented at this event which takes place this weekend in the RDS, Dublin. Promotion of the Go Visit Donegal brand is the main goal of this event, and this will coincide with the publication and distribution of a new tourism brochure produced by Donegal County Council's Tourism Unit. This is a new format publication and includes various QR codes that will encourage viewers to scan and access information on the govisitdonegal.com website. 

This is a collaborative initiative led by Donegal Tourism Clg, in association with Donegal County Council, along with tourism businesses from across Donegal.   

Cathaoirleach of Donegal County Council, Cllr. Liam Blaney says that the Holiday World Show marks the beginning of an exciting promotional drive for Donegal in 2023. It has an anticipated audience of 70,000 attendees and presents a unique opportunity for almost 20 tourism businesses across the county to meet, network, and generate business for 2023 by showcasing our world class tourism offering.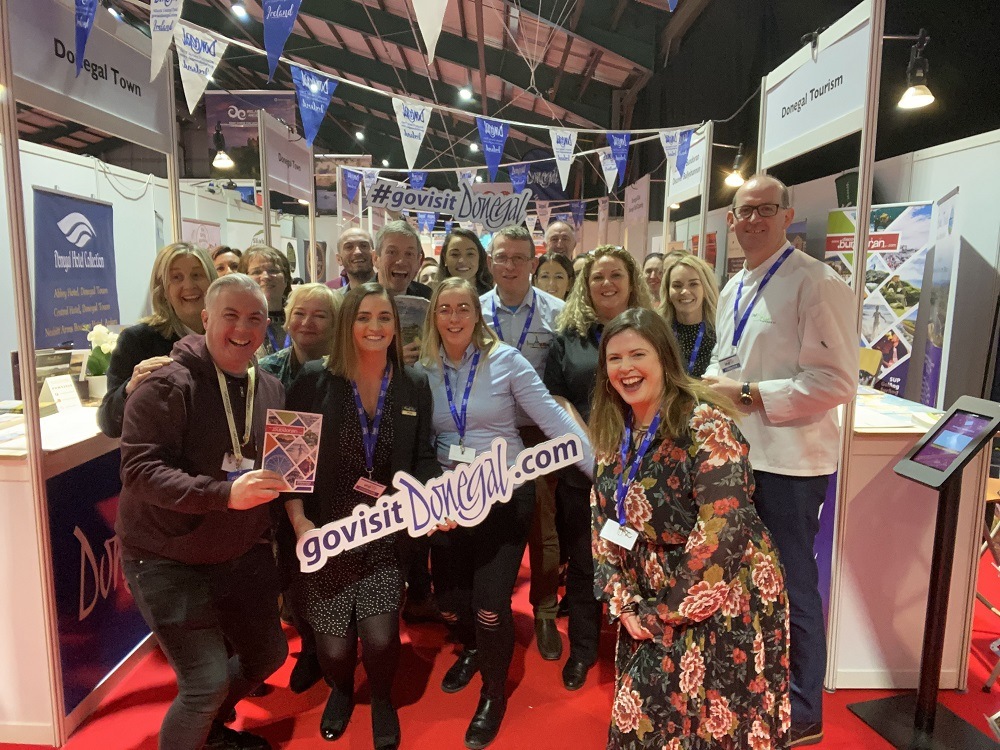 "I'd like to thank tourism providers from across Donegal for their support and co-operation in promoting the county and for participating in this joint initiative.  Businesses have come together to offer some great competition prizes and this also gives us an opportunity to collect more information on our customers and potential customers as well as develop customer databases that will allow us to connect and share information on what is on offer in Donegal throughout the year."  
Participating tourism providers include Donegal Airport; Enterprise Rent-A-Car; Discover Bundoran; Harvey's Point; Donegal Hotel Collection; South West Donegal Tourism Group incl. Atlantic Coastal Cruises, Killybegs and Kilcar Tourism; Oideas Gael; Glencolmcille Folk Village; Clanree Hotel; Station House Hotel; Inishowen Gateway Hotel; Fanad Lighthouse; Glenveagh National Park; Dunlewey Centre; and Arnolds Hotel.

For more on what is on offer in Donegal follow @GoVisitDonegal on Facebook, Instagram and Twitter and keep up to date with the activities at the Donegal Stand during the Holiday World Show and throughout the year.

Check out details of the event and the list of all attending exhibitors on the official website: www.holidayworldshow.com 
The Bundoran Weekly Podcast
Check out the latest episode of our weekly podcast below! To find out more click www.bundoranweekly.com