Moving West to Bundoran on TG4
Bundoran will feature on the new series of "Moving West" which will be broadcast on TG4 next Wednesday 1st of February.
Following the hugely successful first season, Moving West is back for a second series on TG4 this January. The show is produced by Dundara Television & Media in association with The Western Development Commission. Shot against the backdrop of the unique natural beauty and culture of the West, this series puts a spotlight on Donegal, Sligo, Mayo, Galway, Kerry and a special episode on the Islands. Throughout the series we follow the lives of individuals and families who have moved or are in the process of moving to a new home along the Atlantic coast. Presented by Mary Kennedy and over the course of six half hour episodes, the series sets out to help viewers discover a genuine message, that life, and in particular your career won't take a step back if you are considering a move West. In a relaxed, entertaining and informal fashion, each episode explores the many opportunities that the region has to offer.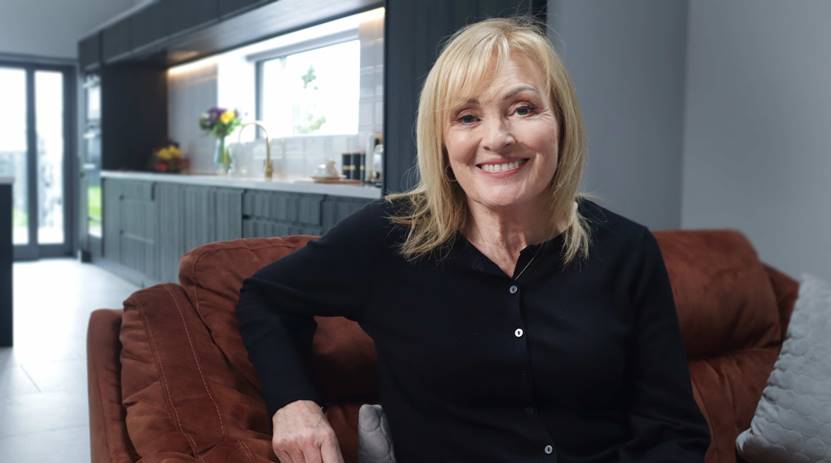 In the fourth episode on the 1st of February Mary travels to Donegal where she meets Fair City actress (Farah Phelan) and keen surfer Caroline Harvey made the move from Dublin to Bundoran where she now lives with her partner Ryan, son Thomas & a new baby on the way! She worked in Dublin for RTE on Fair City for five years and toggled between working there and going up to Donegal. Caroline fell in love with Bundoran, its people and the way of life. When her Fair City contract ended she moved up from Dublin and signed up to do a surf instructor course in the winter of 2018 for six months. She rented a house from a friend of a friend for the course. What she loves most about Donegal is what a wonderful healthy place it is to raise children.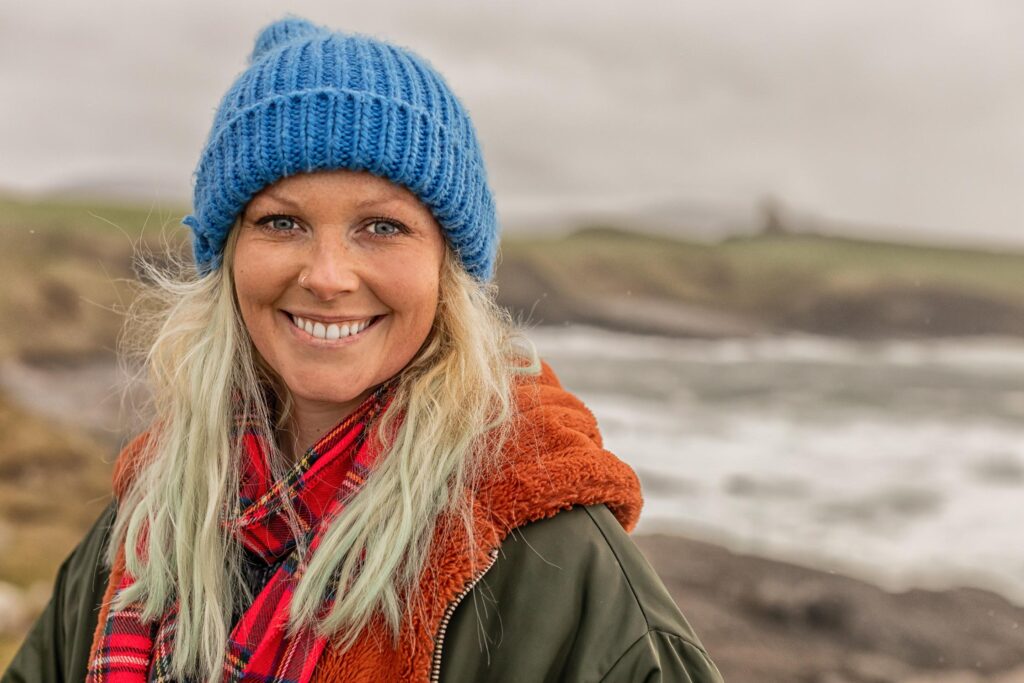 Having lived in Dublin for a number of years, local Cathal O Gallchoir and his Czech born wife Jana moved to Gort a' Choirce. He works at Glenveagh National Park. They found Dublin suffocating and moved back to where Cathal was born. Morning commutes are a 20 minute journey to Glenveagh National park for work now.
Neil Ferry and his wife Jackie and family moved from Ballyfermot, Dublin. Neil's father's family are from Brinlack & Neil would have spent his Summer there as a child. They decided to give their three girls a break from the hussle & bussle of Dublin for 3 months. They felt very welcome from all Neil's family and locals and rented the old family home in Brinlack. After the 3 months they returned to Dublin and realised that living in Donegal would be a better living environment for the three girls to grow up in. They decided to sell up in Dublin and relocate to Donegal permanently. Neil runs Donegal Coper Craft and exports his work all over the world.
Sinead McGee moved home from Coogee, Sydney, NSW, Australia to Gweedore where she lives with husband Owen and son Cooper. Sinead is an accountant in PGIM in Letterkenny. 
The programme will air at 8:30pm on TG4.
The Bundoran Weekly Podcast
Check out the latest episode of our weekly podcast below! To find out more click www.bundoranweekly.com