There's so many top Donegal attractions that it's hard to know where to start! Here's just a few. For all attractions in Donegal please check out www.govisitdonegal.com
**Please call ahead or check the social media or website of the attraction before you travel to avoid disappointment**
This blog is by no means exhaustive and there's still plenty to see in the county other than what's listed below!
Check out our other blogs – Top things to do for kids and top attractions in the locality and Top things to do in Bundoran
Ballyshannon
The obvious place (after Bundoran!) is Ballyshannon – Ireland's oldest town! The easiest way to get an overview of the town is to take one of the weekly historic walking tours (Summer 2020). These happen every Friday at 11:30am from the tourist office (at the Bus Eireann station) and will talk about the history of the town from its Royal Charter over 400 years ago, to its association with Bram Stoker, poet William Allingham, rock icon Rory Gallagher, the famine ships and more. For more on Ballyshannon see their website here.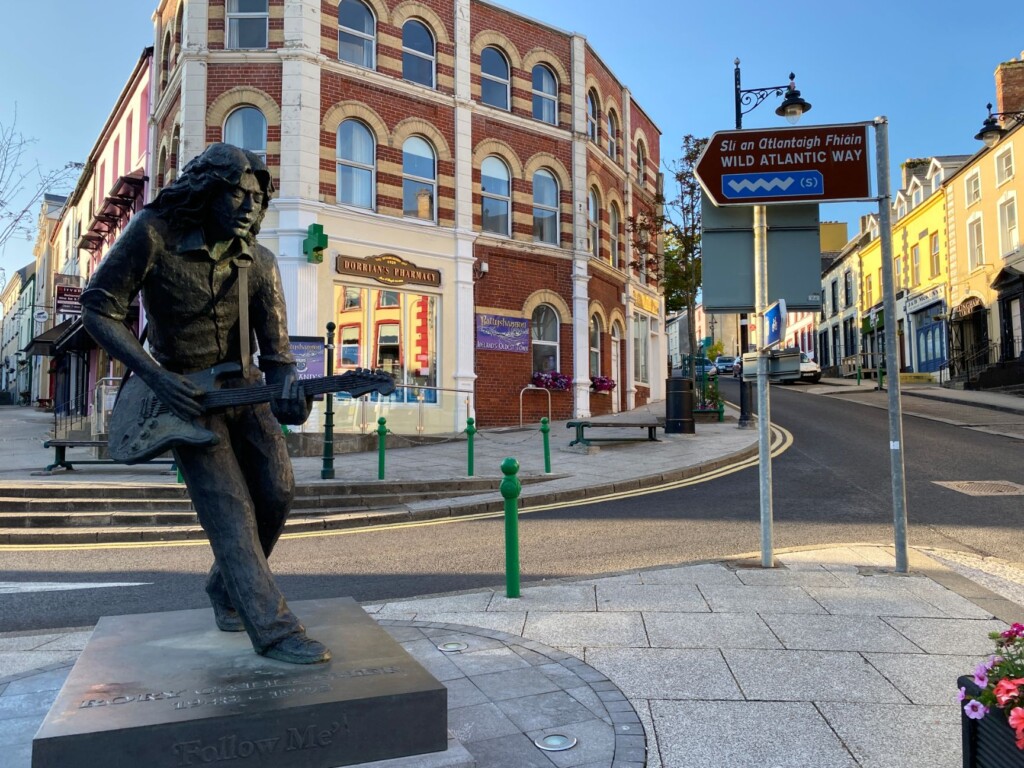 Walk an Alpaca!
Campview Farm in Ballyshannon is offering walks with alpaca! Experience this unique activity right here on our doorstep. For more info check out their website here. Tours must be booked in advance.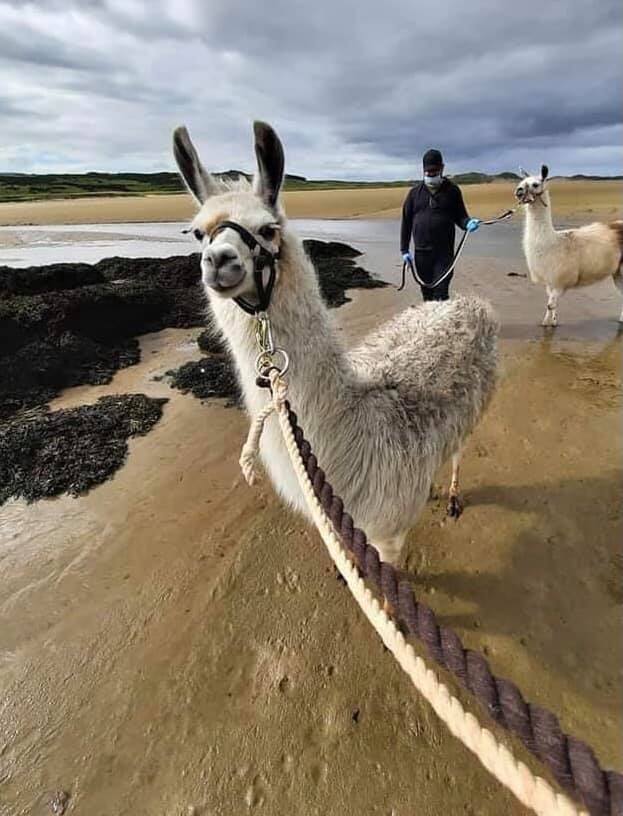 Donegal Bay Waterbus
Based in Donegal Town, the Waterbus will take you on a 70 minute trip into Donegal Bay and runs daily from the pier. Check their Facebook page for updated sailing times.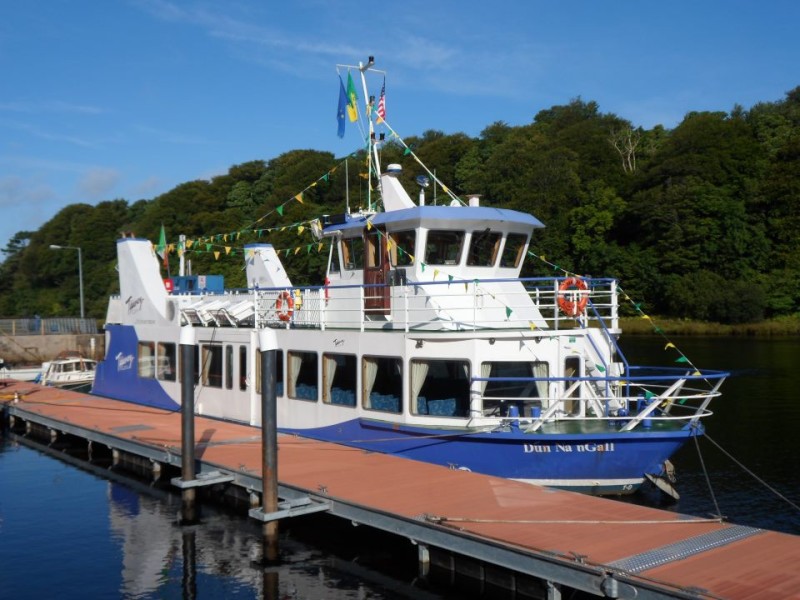 Donegal Railway Heritage Centre
The Railway Heritage Centre is housed in the old railway buildings of the train station in Donegal Town. Donegal Railway Heritage Centre is considered one of the county's hidden gems and is located just 300 metres from Donegal Town Centre. Donegal had the largest narrow-gauge railway network in the British Isles, and operated one of the first railway vehicles with an internal combustion engine in the world. Uniquely, this fascinating museum celebrating Donegal's railway heritage, is based in one of the few remaining original station houses, which opened in 1889. The museum comprises railway rolling stock, interesting artefacts, displays, a video presentation, model railways, a reference library, a shop and much more, including that famous Donegal welcome! Directions via Google Maps here. Find them on Facebook here.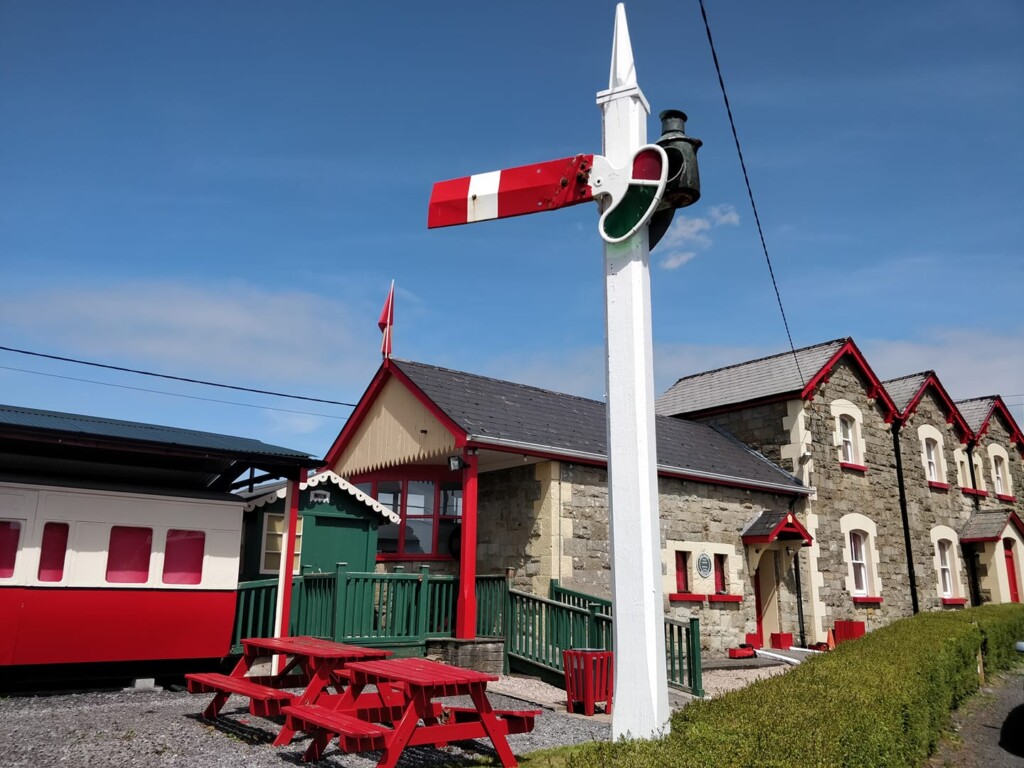 Oakfield Park train
Take one of the only trains in Donegal on a trip around the amazing Oakfield Park in Raphoe. Gardens & parklands, woodlands, streams & lakes along with formal walled gardens. Over 100 acres to explore with a narrow gauge railway with daily train trips. Check out their Facebook page here. Get directions via Google Maps here.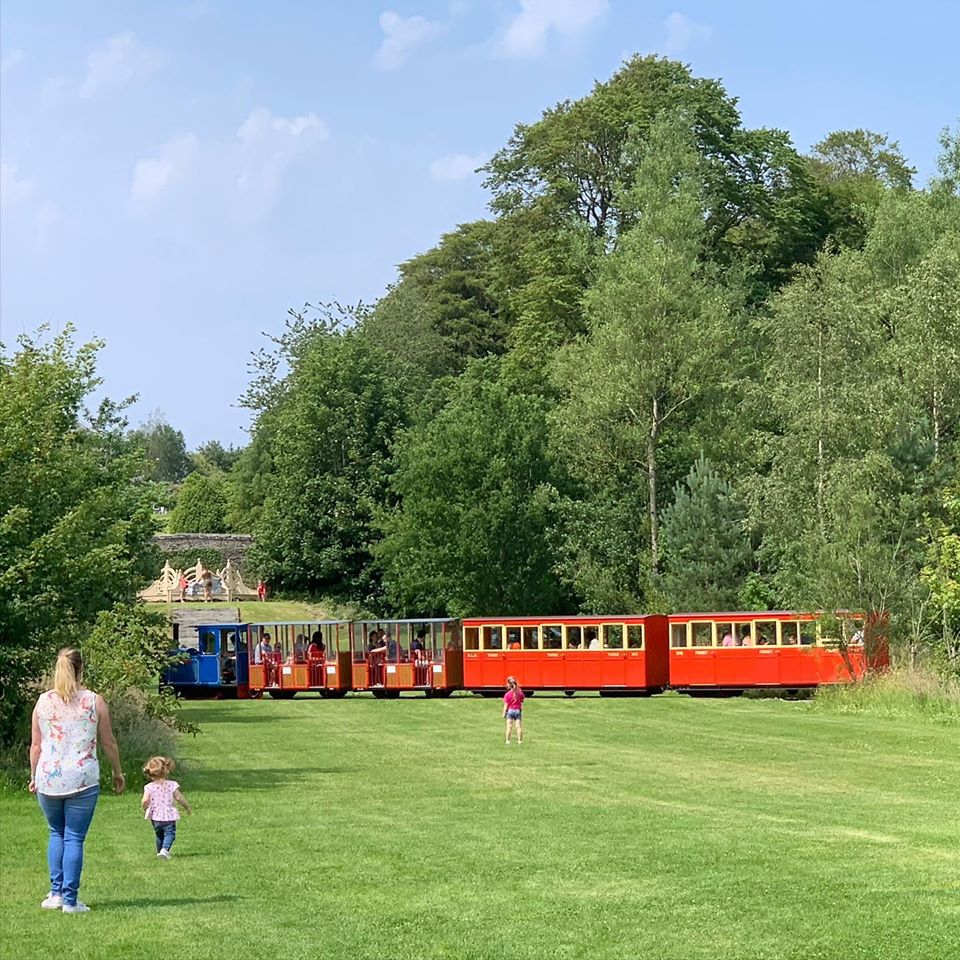 Sliabh Liag
Europe's highest accessible sea cliffs are right here in County Donegal! Sliabh Liag is Ireland's ultimate sea cliff experience and a signature point on the Wild Atlantic Way coastal touring route.
Sliabh Liag is a place of sacred Christian pilgrimage and a rich Irish heritage and culture. Located in the Gaeltacht region of County Donegal Sliabh Liag are the highest accessible sea cliffs in Europe where the cliff face of Bunglas rises over 600m above the ocean below. Check them out on Facebook here. Directions via Google Maps here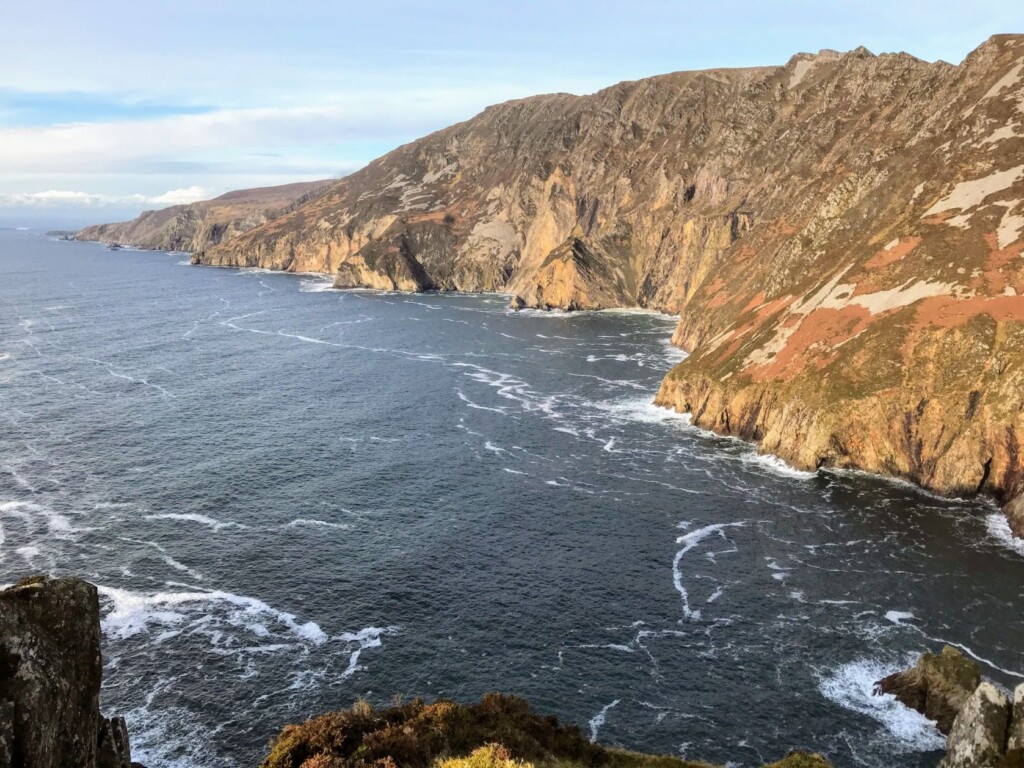 Silver Strand, Malin Beg
The circular beach with over 160 steps right on the western edge of Donegal! Well worth a look and some great photo opps. Directions via Google Maps here.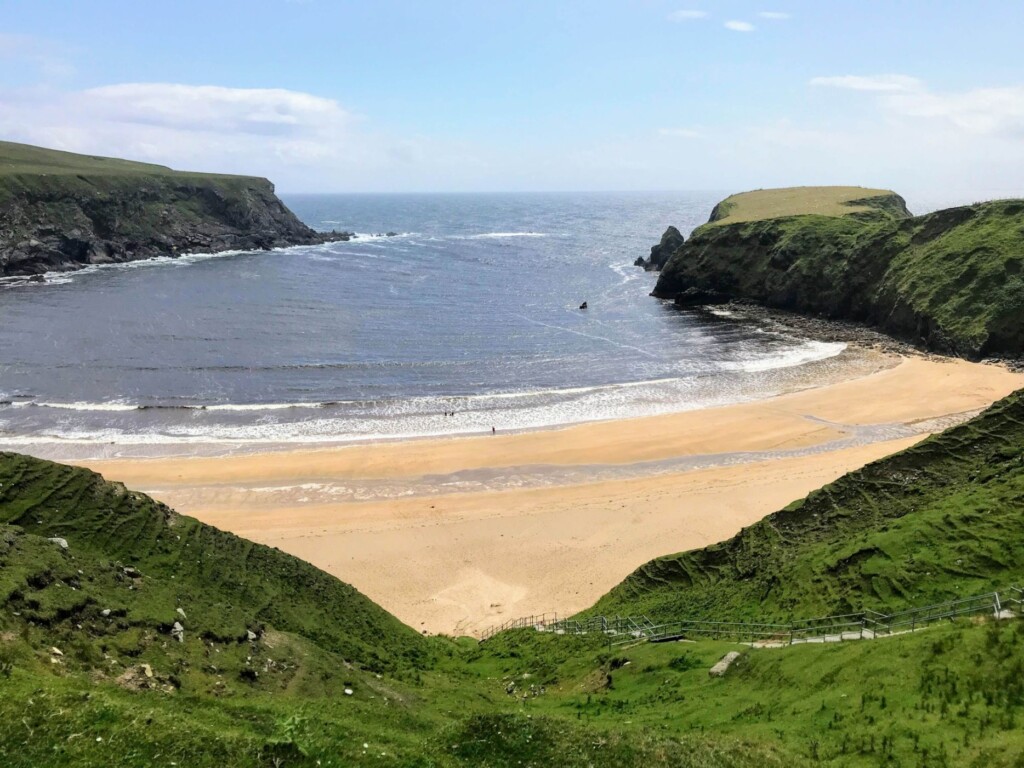 Glencolmcille Folk Village
Relive Ireland of the 1700s, 1800s and 1900s in a Traditional Thatched Cottage Museum. Amenities include,Tea house with lots of home baked goodies,Sandwiches,Soup Paninis etc.,Craft Shop Championing local crafts at their finest. Check them out on Facebook here. Directions via Google Maps here.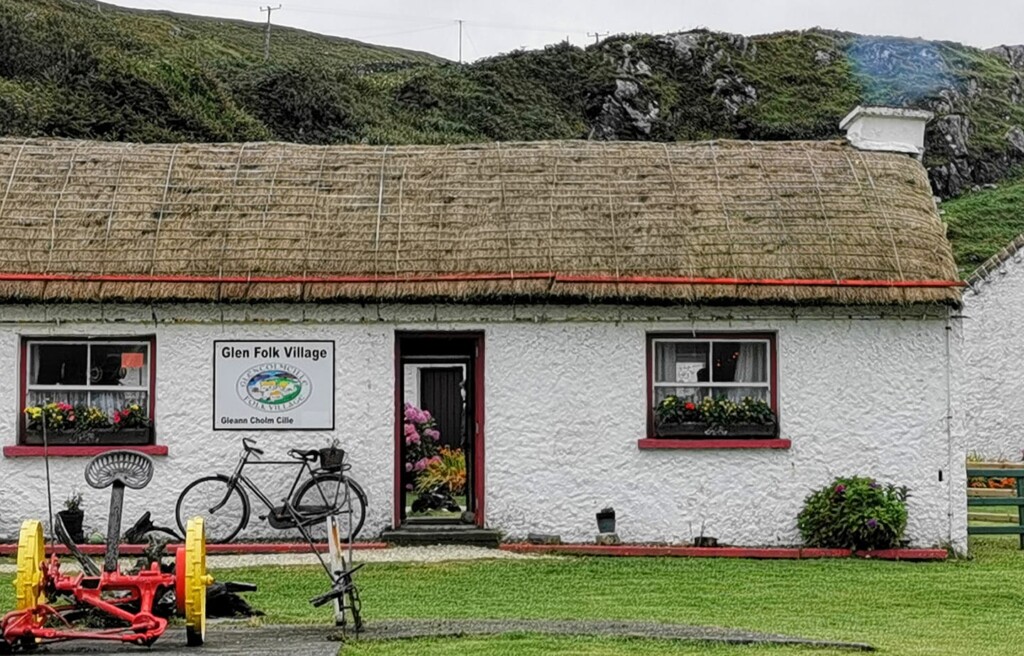 Assaranca Waterfall
One of Donegal's hidden gems! The Assaranca Waterfall lies just outside Ardara and is quite photogenic. No walking required as the waterfall is on the roadside. Directions via Google Maps here.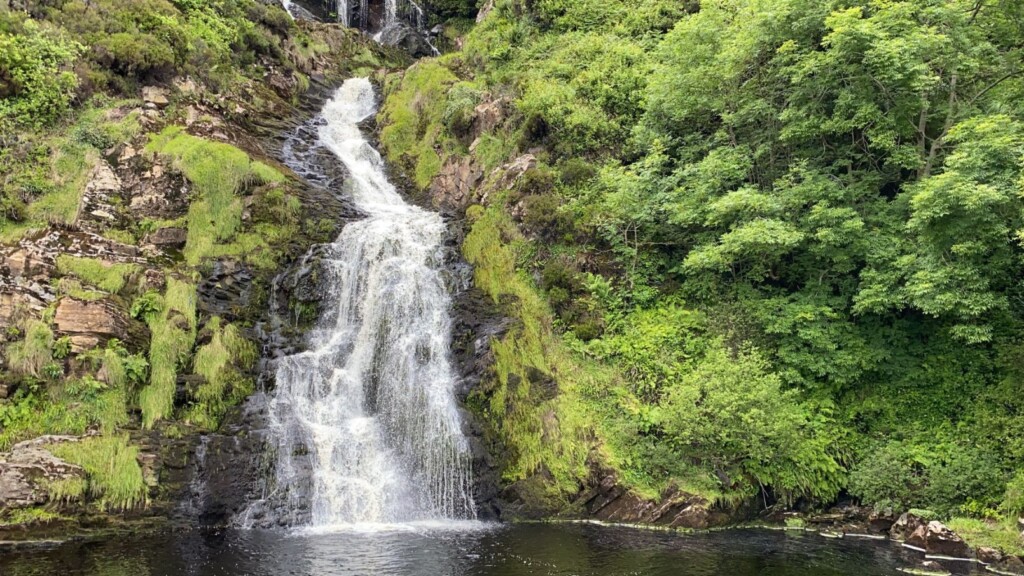 Glenveagh National Park
Another of Donegal's top attractions – Ireland's second largest national park, Glenveagh is a remote and hauntingly beautiful wilderness of rugged mountains, pristine lakes, tumbling waterfalls and enchanted native oak woodland in the heart of the Derryveagh Mountains in the north west of County Donegal. At the centre of the Park on the edge of Lough Veagh is Glenveagh Castle, a late 19th century castellated mansion, built as a hunting lodge. Find them on Facebook here. Directions via Google Maps here.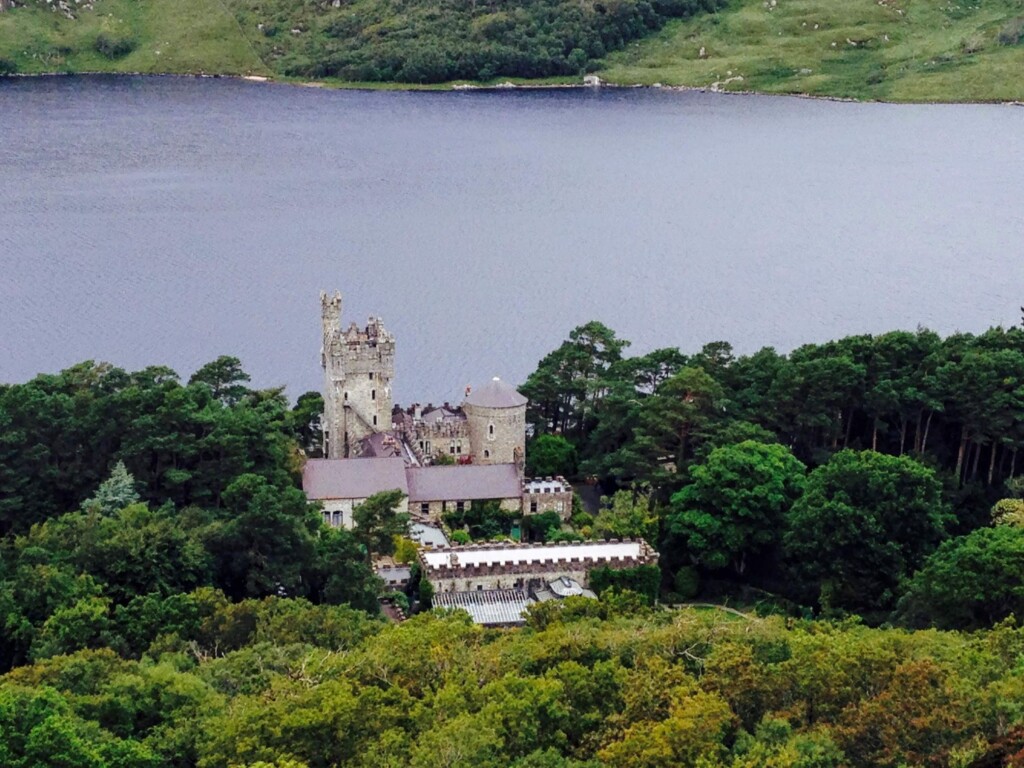 Old church at Dunlewey
Not far from Glenveagh at the foot of Errigal mountain lies the old ruined church at Dunlewey. Nestled at the foot of Errigal and overlooking the beautiful Poisoned Glen, the ruin of the "Old Church of Dunlewey" is perfectly positioned. The light sweeps down into the valley and reflects from Dunlewey Lake, providing dramatic skylines and backdrops enhancing the ruin from all angles. Jane Smith Russell had the church built as a memorial to her husband, James Russell, landlord of the Dunlewey Estate, who died on 2nd September 1848. James Russell was laid to rest in a vault under the church floor. The church was consecrated on 1st September 1853 as a Chapel of Ease to Tullaghabegley. Tullaghabegley was the parish consisting of the present day Gweedore and Cloughaneely parishes. Directions via Google Maps here.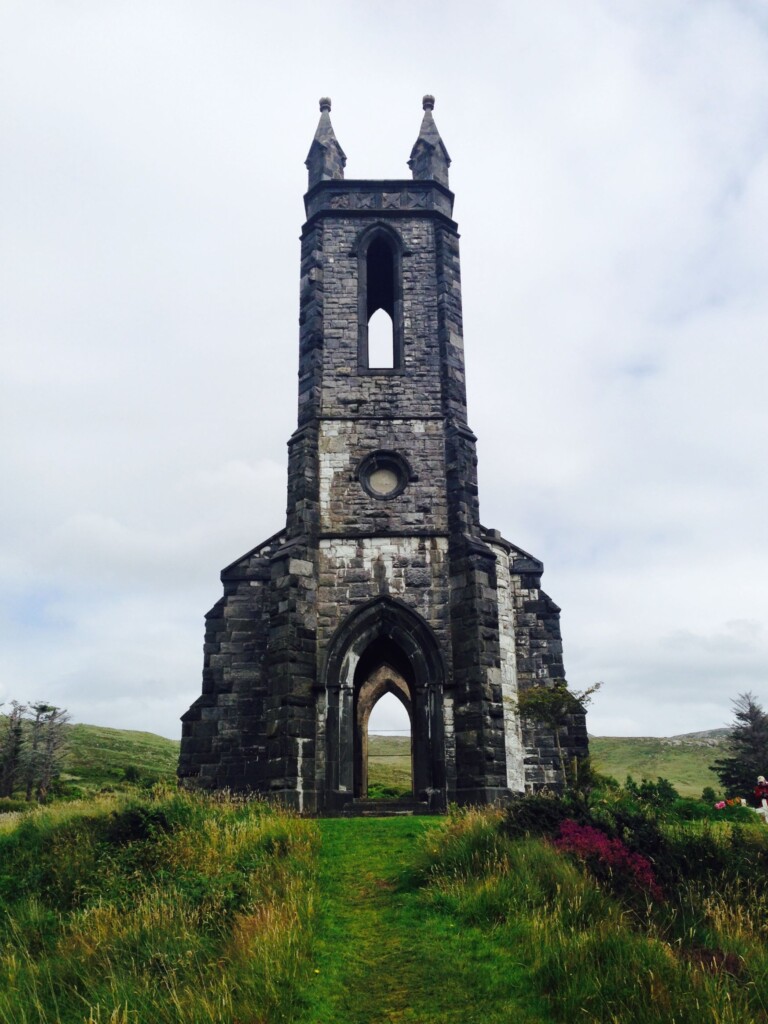 Fanad Head
Home to one the Great Lighthouses of Ireland, Fanad Head guards the entrance to Lough Swilly and is steeped in maritime history. The lighthouse is open for tours and also accommodation in the lighthouse keepers' cottages! Get more info on their website here. Directions via Google Maps here.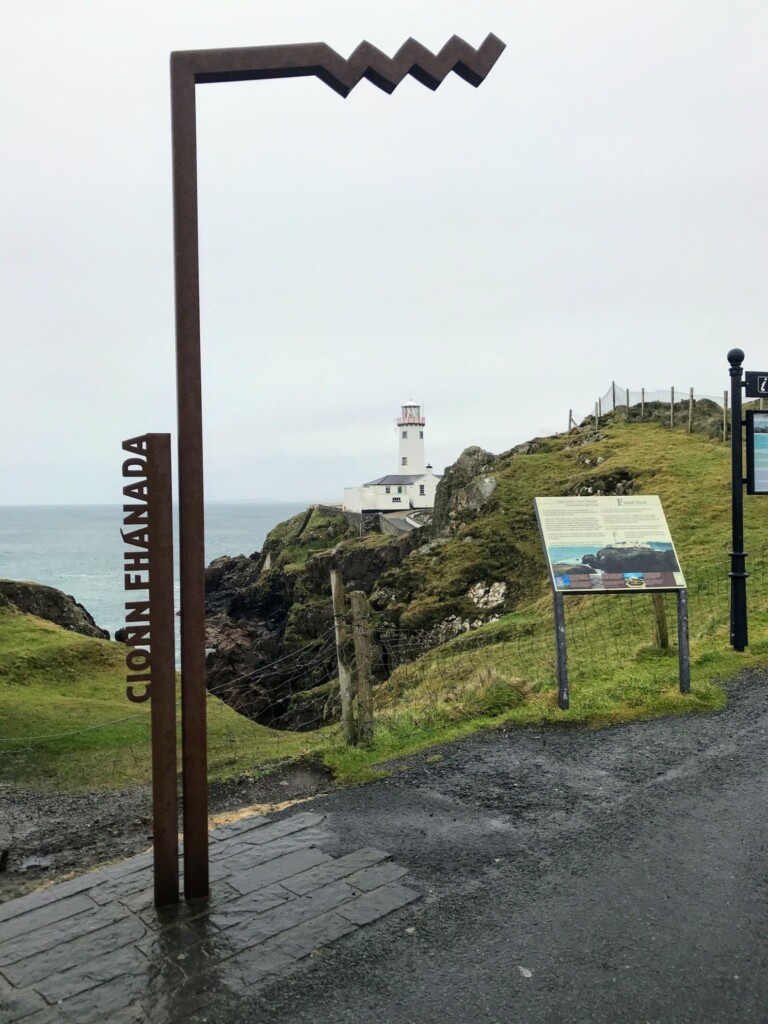 Malin Head
Ireland's most northerly point and home to Star Wars (The Last Jedi). Malin is probably best known internationally to listeners of the Shipping Forecast. Again, another area steeped in maritime history due to its strategic position at the top of the country. Find more info on the Wild Atlantic Way website here. Directions via Google Maps here.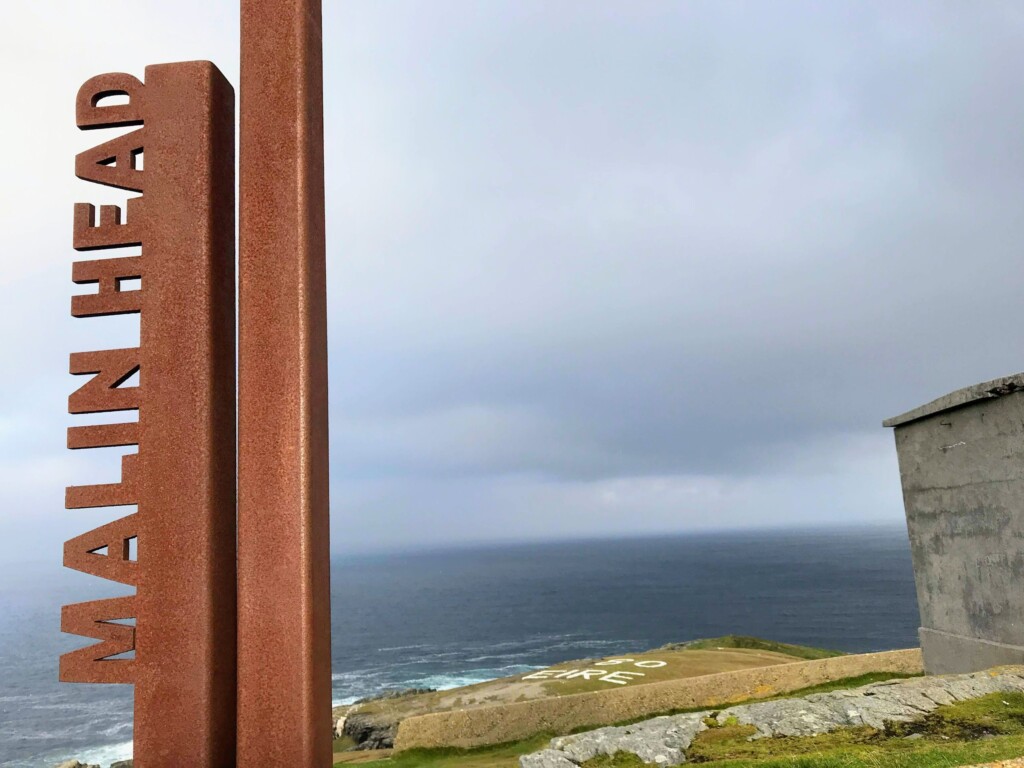 This blog is by no means exhaustive and there's still plenty to see in the county other than what's listed above! Check out our other blogs – Top things to do for kids and top attractions in the locality
The Bundoran Weekly Podcast
Check out the latest episode of our weekly podcast below! To find out more click www.bundoranweekly.com