More Than Half a Million Viewers Watch Daniel and Majella
The first episode of Daniel and Majella's B&B Road Trip, which broadcast exclusively on UTV Ireland and UTV last night, was watched by more than half a million people across the island of Ireland.
Speaking about the series, Mary Curtis, Head of Channel at UTV Ireland, said:
"Last night's viewership figures for Daniel and Majella's B&B Road Trip reinforces the couple's popularity across the country. The first episode of the series became the biggest programme on UTV Ireland this year, outside of the soaps, with *322,000 average viewers. It was also the most-watched programme in Ireland in its timeslot, with a 20% share of the viewing audience – ahead of Eastenders on RTE 1 and Mission: Impossible on TV3.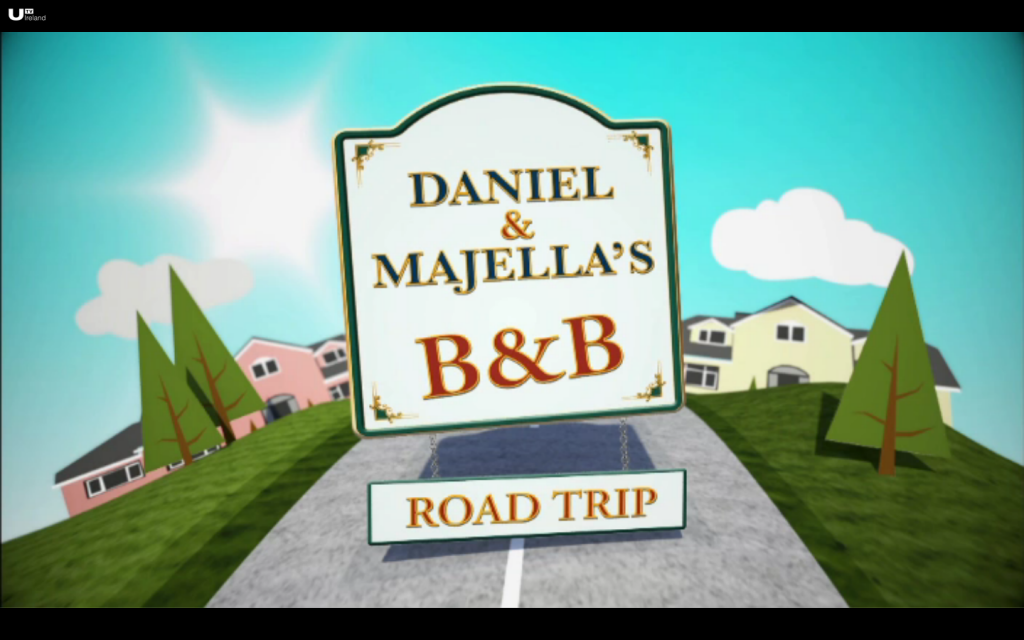 "VIP Productions has done excellent work producing this unique series, which shows a side to Daniel and Majella O'Donnell that many of us have never seen before. It also introduces viewers to some brilliant characters along the way. Anne Sheerin from Tulsk, who featured in last night's episode, has become an internet sensation – her reaction to Daniel and Majella arriving at her B&B has reached more than 1.5 million people through UTV Ireland's Facebook page alone and has been shared on all media platforms, many many times. We were also delighted to see the series hashtag was the top trend across Ireland, during last night's episode."
[fusion_builder_container hundred_percent="yes" overflow="visible"][fusion_builder_row][fusion_builder_column type="1_1″ background_position="left top" background_color="" border_size="" border_color="" border_style="solid" spacing="yes" background_image="" background_repeat="no-repeat" padding="" margin_top="0px" margin_bottom="0px" class="" id="" animation_type="" animation_speed="0.3″ animation_direction="left" hide_on_mobile="no" center_content="no" min_height="none"]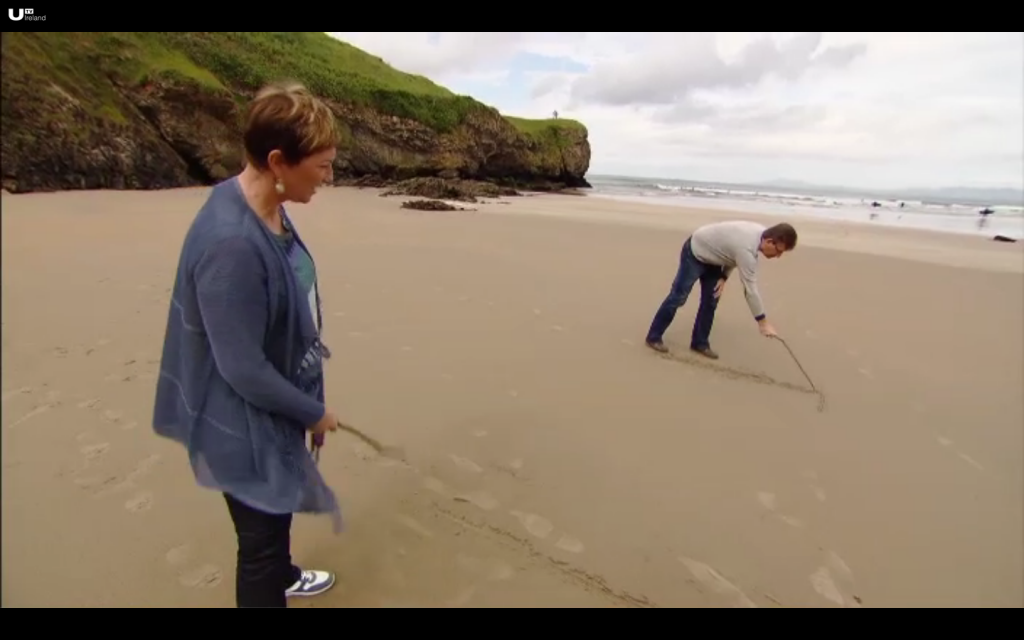 In episode two of the series, which broadcasts this Monday (November 2nd) at 8pm exclusively on UTV Ireland, Daniel and Majella travel to Gort, County Galway and Carrigaholt, County Clare.
In Gort, we meet Josephine Finnegan and her husband Pat, owners of Naomh Colman B&B, which is famous for its view of Ireland's tallest round tower and Kilmacduagh monastery. Pat and his two sons are such avid Liverpool supporters that they turned Josephine's vegetable patch into their very own Anfield, where Daniel and Majella are challenged to a game of football. From Gort, the couple travel to Glencarrig Farmhouse B&B in Carrigaholt, owned by Mary and Luke Aston. While staying with the Astons, Daniel and Majella enjoy a day of fishing on Luke's boat, before feasting on their catch at the Long Dock restaurant.
Throughout the series, viewers will see Daniel and Majella take part in a range of unexpected activities, including tractor racing in Enniskerry, paddle-boarding in Bantry Bay, and rocking out at a house party in Newtownabby. Viewers will also see the couple going in search of leprechauns in Carlingford with Ireland's last remaining leprechaun whisperer.
Brand new and exclusive to UTV Ireland and sponsored by Skoda, Daniel and Majella's B&B Road Trip will broadcast every Monday night at 8pm until November 30th. For exclusive behind-the-scenes footage, competitions and to follow conversations about the series, use the hashtag #BnBRoadTrip.
UTV Ireland is available on Sky channel 116, Saorview channel 6, Virgin Media channel 110 and eVision channel 108. UTV Ireland also offers a catch-up service on www.utv.ie and on the UTV Player, available to download on smart devices.
For further information, go to www.utv.ie or follow us on Twitter and Facebook.
Ends
[/fusion_builder_column][/fusion_builder_row][/fusion_builder_container]