Sea Sessions Surf and Music Festival named Festival of the Year
Sea Sessions Surf and Music Festival has been named Festival of the Year at this year's Chambers Ireland Excellence in Local Government Awards.
This festival is running for 10 years and is one of Ireland's most highly respected small festivals and is widely recognised as being the country's premier music, camping and surfing lifestyle event. The Festival in Bundoran sells out to capacity crowds each year and continues to grow in popularity.
The Excellence in Local Government Awards are about showcasing and celebrating best practice in Local Government in Ireland including demonstrating how Councils work hand in hand with businesses and other local stakeholders to promote economic development and job creation.
Festival organiser Daniel Browne said is delighted that Sea Sessions has won this accolade and praises the strong relationship between the festival and Donegal County Council as being critical to the festivals success.
"We are delighted to have won the award and feel it is a real recognition of what can be achieved when festivals, events and businesses are supported by their County Council the way Donegal has supported us.
"2018 is our tenth year and with the support of the Council we are expanding the capacity by 60 per cent and doubling the size of the festival site. None of that would be possible without the ongoing support of Donegal County Council".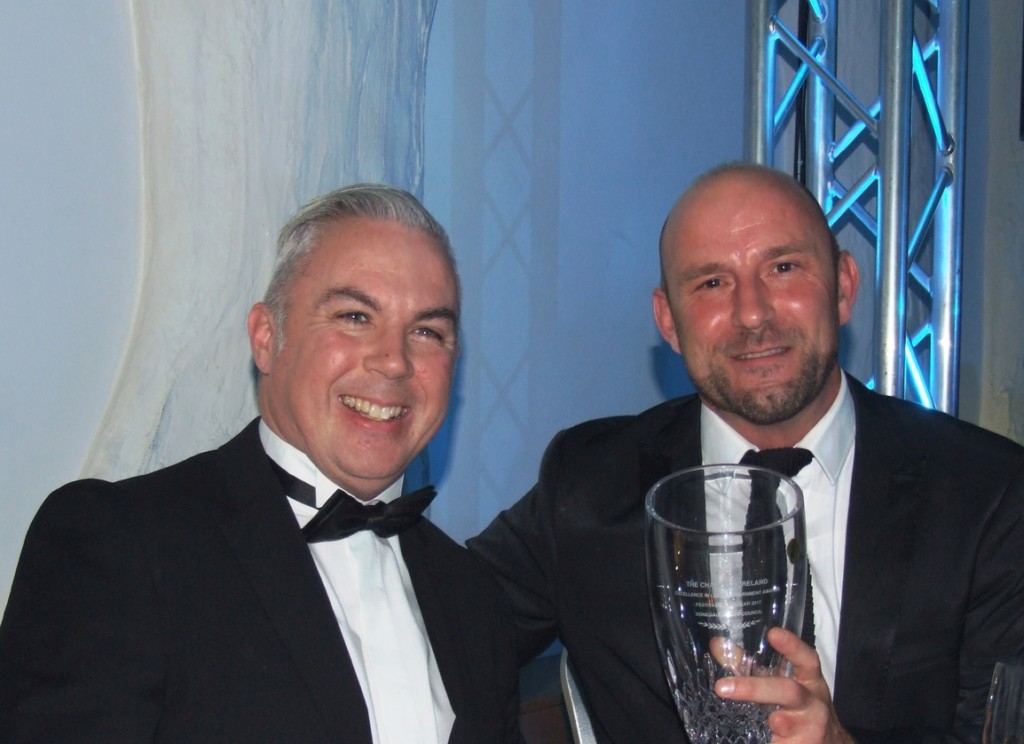 Cathaoirleach Cllr. Gerry McMonagle who attended the awards ceremony said he was delighted to see Sea Sessions receive this award.  "Festivals and events such as Sea Sessions are an essential part of our tourism product and to see this festival grow from strength to strength each year is a great credit to the festival organisers and indeed the team in Donegal County Council who support them".
These awards were held in the Crowne Plaza Hotel in Dublin on Thursday evening last and Donegal County Council had three projects shortlisted for an award on the night including Wainfest Arts and Book Festival for Children under the Best Library Service category and County Donegal in 1916 History and Education Pack under the Commemorations and Centenaries category as well as the winning Sea Sessions Surf and Music Festival.
END