Donegal, the "Coolest Place on the Planet" kicks off Marketing Campaign for 2017 at Holiday World Shows
Following the success of the promotion of County Donegal at the prestigious Holiday World Shows in 2016, Donegal Tourism Ltd will be returning in January 2017 to kick off an extensive schedule of marketing activities for the coming year.
Head of Tourism for Donegal County Council, Mr. Barney McLaughlin said that "the Holiday World Shows are just one of the many important elements of our extensive Marketing Plan and Tourism Strategy for 2017. It is an opportunity to build on the fantastic worldwide recognition achieved through the various high profile accolades awarded to Donegal in 2016.
Named as the National Geographic Traveller's "Coolest Place on the Planet 2017", listed as the "Most Beautiful County in Ireland" by the popular website '"Ireland Before You Die" and the exposure from the filming of Star Wars at Malin Head among many other important developments for tourism in Donegal have provided the opportunity to increase visitor numbers in 2017.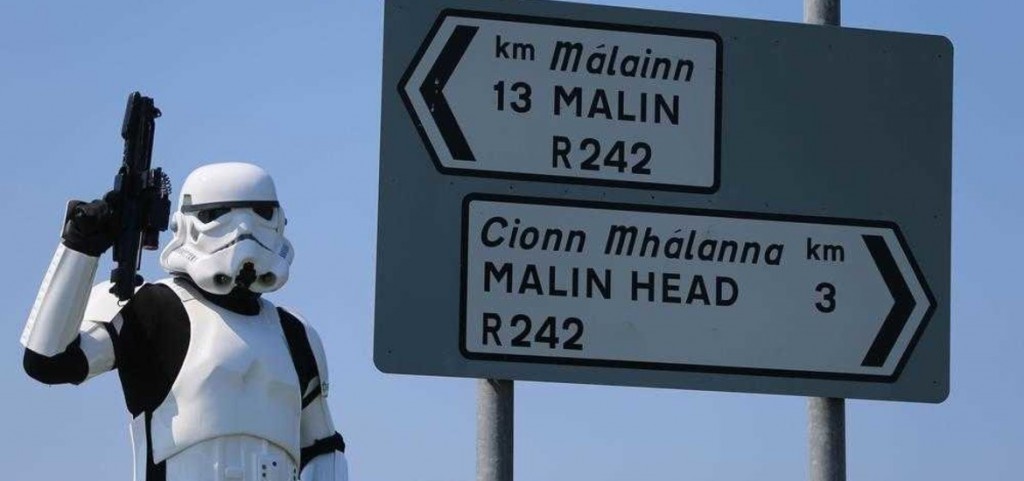 In 2016 over 61k visitors attended the Holiday World Show in Belfasts and Dublin. The shows take place in Belfast from 20th – 22nd January and in Dublin from 27th – 29th January 2017 and offer Donegal Tourism Ltd and tourism providers from across the county a fantastic opportunity to launch the 2017 season. Through collaborative marketing we can put Donegal firmly on the map as one of the top tourist destinations in the world.
Attendance in 2017 will be on an even bigger scale with representation from the tourism sector across County Donegal. Donegal Tourism Ltd in association with Donegal County Council will work collaboratively with tourism providers to showcase Donegal on the Wild Atlantic Way. Various tourism providers have come on board to represent and promote their respective areas including Discover Bundoran, Donegal Town, and Killybegs – Gateway to Sliabh Liag, Donegal Airport, Fanad Lighthouse and Inishowen Tourism.
Donegal Tourism Ltd staff will also be on hand at both events. Both shows offer opportunities for exhibitors to participate in extensive online and offline marketing campaigns to coincide with ongoing promotions e.g. TV, radio, print, direct mail, social media and much more.
Attractive competition prizes have been kindly sponsored and county Donegal Tourism Ltd would like to thank Harvey's Point Hotel, the Abbey and Central Hotels (Donegal Town), Donegal Bay Waterbus, Donegal Castle, Fanad Lighthouse, The Bayview Hotel (Killybegs), Donegal Airport, Enterprise Rent-a-Car and Glenveagh National Park for their generosity.
Please follow Go Visit Donegal on Facebook and Twitter to keep up to date with the activities at the Donegal Stand during the Holiday World Show!