Buy Donegal this November!
Buy Donegal Weekend (#BuyDonegalWeekend) this November is an exciting new campaign which will showcase the best of business in Donegal. It provides an opportunity for businesses across the county to highlight their fantastic range of products and services and most importantly encourage people to buy them. The initiative, developed by Donegal County Council, will take place from November 6th – 8th 2020.
''Buy Donegal Weekend provides a wonderful platform for Donegal businesses to highlight their genuine craft, innovation and appeal. We are delighted to be able to support a wide range of enterprise such as food and drink producers, craft and designers, tourism providers and retailers focused on showcasing the best of Donegal'' said Cathaoirleach of Donegal County Council, Cllr. Rena Donaghy.
#BuyDonegalWeekend will offer consumers a great opportunity to buy their special Donegal gift in time for Christmas giving their loved ones something extra special from Donegal. It will be supported with an extensive online marketing campaign including a dedicated buydonegal.com website where consumers can go to find out more about the wonderful products and services on offer from Donegal. Log on now to find out some of the great businesses involved and start your shopping list in advance of #BuyDonegalWeekend.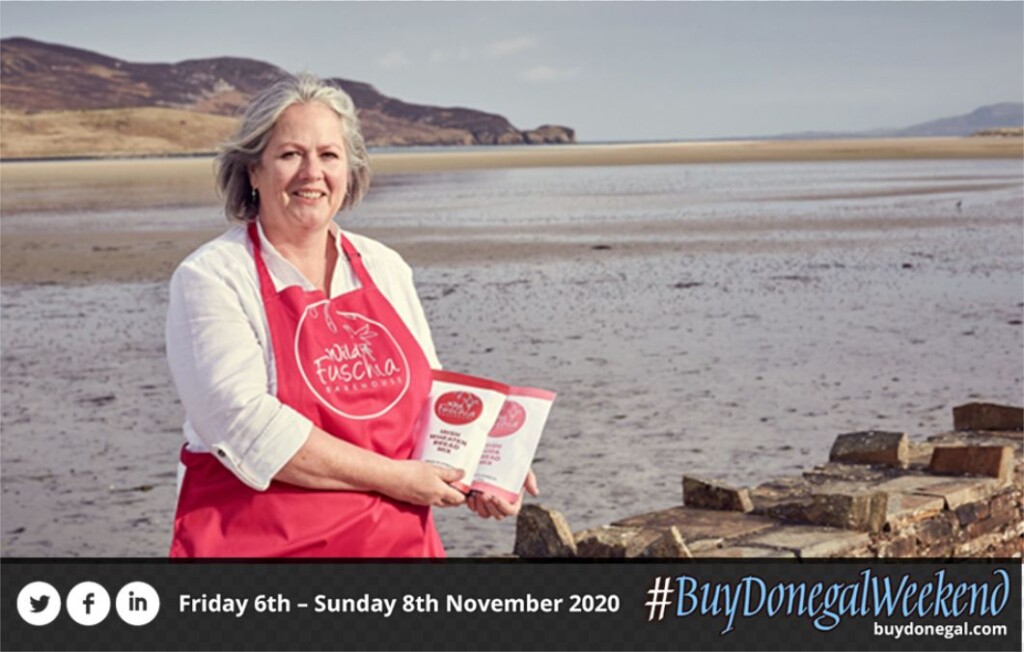 Garry Martin, Director of Economic Development and Information Systems at Donegal County Council added  ''we know that some of our Diaspora unfortunately have not had the chance to visit Donegal this year, or indeed people within Donegal travel to loved ones abroad. With Buy Donegal Weekend there is an opportunity to share their love of Donegal with those close family and friends wherever they may be, while also supporting our very important business community.''
For the people of Donegal near and far, they can support the campaign and Donegal businesses over the weekend by simply buying a Donegal product or service and sharing an image of this on social media using the hashtag #BuyDonegalWeekend or as Gaeilge #CeannaighDúnnanGall. Watch out for a few familiar faces who will be spreading their messages of support over the coming weeks!
For Donegal businesses who have not yet signed up to the campaign please visit – buydonegal.ie/sign-up to register your details.
The Bundoran Weekly Podcast
Check out the latest episode of our weekly podcast below! To find out more click www.bundoranweekly.com
Follow Discover Bundoran on Social Media