New Discover Bundoran brochure released for 2022
The Discover Bundoran Tourism Partnership has released its new brochure to promote the seaside town for the 2022 season.
The 44 page brochure which is available in print and as an online download outlines the activities and attractions available in Bundoran and the surrounding areas as well as the accommodation and food options. A comprehensive business directory is also included advising readers on the wide range of businesses and services available in the town. The event guide will give visitors an overview of some of the main events happening over the next few months.
Bundoran Tourism Officer Shane Smyth who edited this year's edition of the brochure said 'it's very important for us to have the brochure available each year and this year in particular we are delighted to revert to both a print and online version. While many will access the online version, people still like to hold a physical copy of a brochure in their hand to read. These will be available in the Tourist Office in Bundoran as well as the premises of our trade partners in town and other locations in the surrounding area.'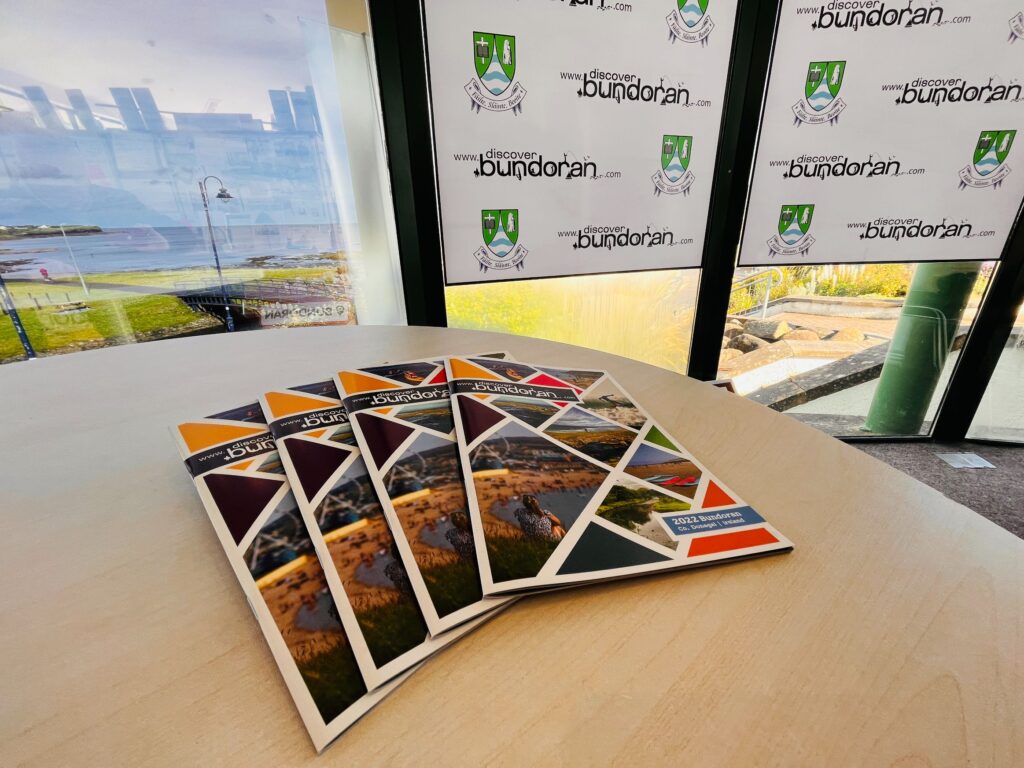 For visitors looking to explore the wider area and County Donegal in general, there are plenty of suggestions for things to do while using Bundoran as a base.
Chairperson of Discover Bundoran John O'Connell added 'it's great to see the Bundoran brochure being released again this year. I'd like to thank our sponsor AIB as well as all of the advertisers and particularly the photographers who have very kindly supplied their images for use throughout the 44 pages.'
Mark Crawford, manager of AIB in Ballyshannon said 'we are delighted to once again support local by sponsoring the annual Discover Bundoran brochure. We have formed a great relationship with the team there and continue to assist businesses in the Bundoran area on a daily basis.'
The brochure is now available in outlets across the region and online at www.discoverbundoran.com/downloads
The Bundoran Weekly Podcast
Check out the latest episode of our weekly podcast below! To find out more click www.bundoranweekly.com