Bundoran counting down to St Patrick's!
The countdown is well and truly on to St Patrick's Day celebrations in Bundoran as final touches are being put to events and activities that will be happening across the holiday weekend.
The showcase event will of course be the annual St Patrick's Day parade which will take place at 3:30pm on Main Street. Already many community groups, businesses and marching bands are lined up to take part in the parade. This year will also see the participation of the Zanabatuta Charanga brass band from Bundoran's Portuguese partner town of Sesimbra through the Douzelage European Town Twinning network. Other bands will include the Moybron Pipe Band, Ballindaragh Accordion Band, Cooneen Pipe Band and the Letterbreen Silver Band.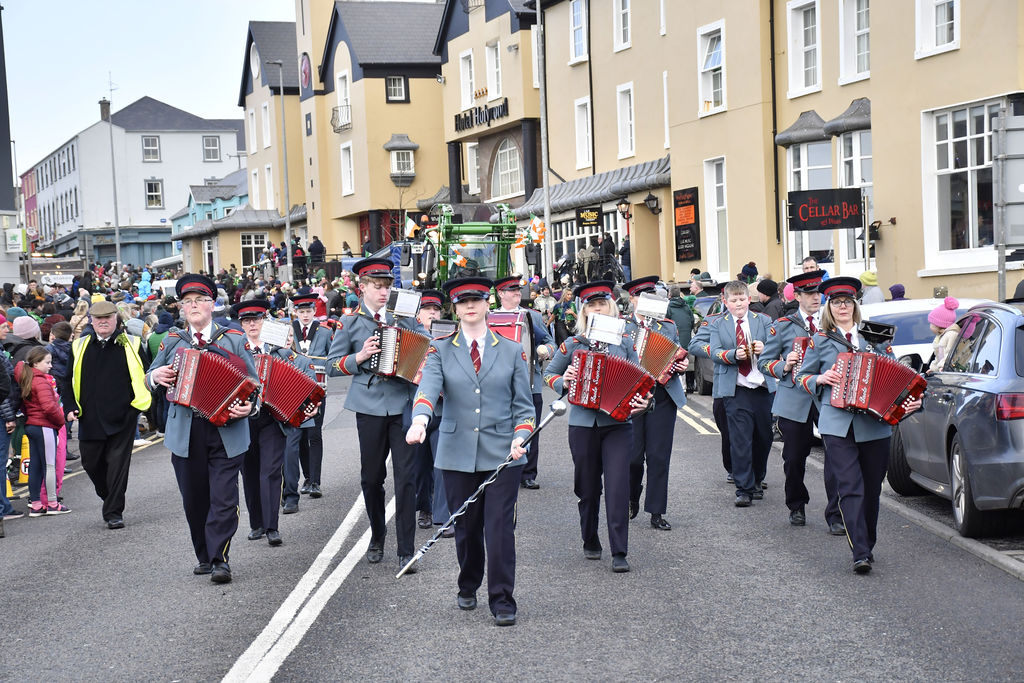 All participants will once again be competing for the Mary Gallagher Memorial Cup – named in honour of the late East End resident who was a judge for many years. The judging panel, based at the Holyrood Hotel, will be looking for originality and creativity on the day.
Viewing space on the day will be at a premium right through Main Street and spectators are advised to secure their spot early. Those who cannot make it to Bundoran on the day can watch the parade live on the Discover Bundoran Facebook page on the day – www.facebook.com/discoverbundoran where commentary will begin at approximately 3:30pm. Viewers from around the world are encouraged to submit their shoutouts to stpatricksday@discoverbundoran.com in the days prior to the parade for potential inclusion in the live broadcast. The Discover Bundoran social media team will be out and about during the parade capturing the day so make sure to follow the Discover Bundoran accounts on Instagram, Facebook and Twitter.
Music will be to the fore across the holiday weekend as venues across town will be hosting live acts from rock to traditional to country and everything in between. Up to date listings for the weekend can be found on the special website www.discoverbundoran.com/stpatricksday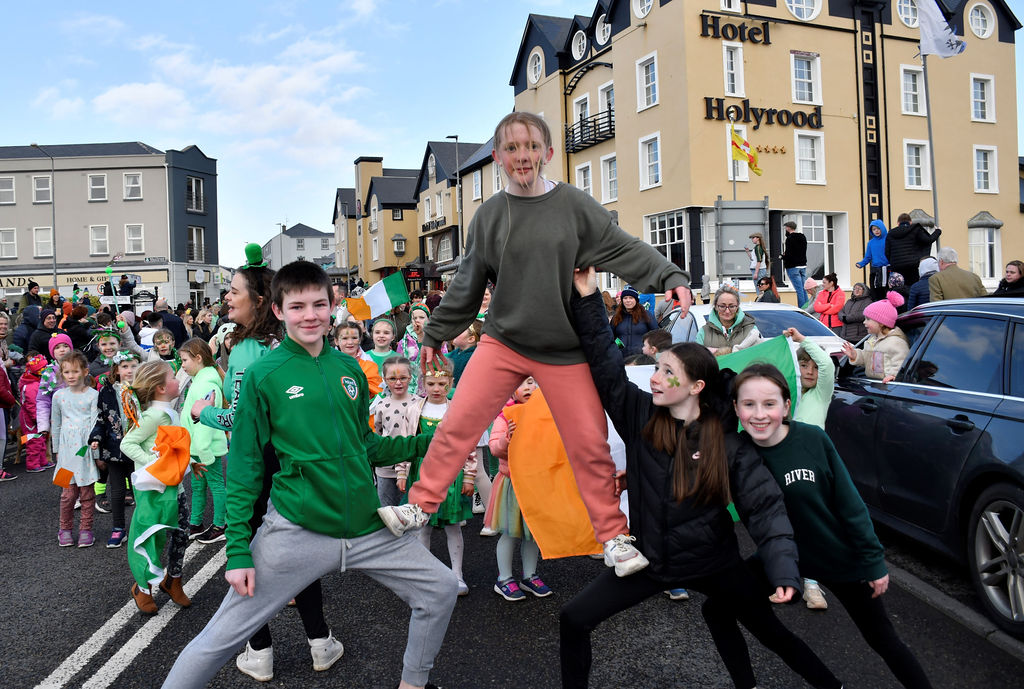 It's also an ideal weekend to try an activity! Many of our activity providers will be open across the weekend providing golf, surfing, horse-riding and so much more. For information on all things Bundoran, check the website www.discoverbundoran.com
The Bundoran Weekly Podcast
Check out the latest episode of our weekly podcast below! To find out more click www.bundoranweekly.com