Thousands flock to Bundoran for St Patrick's Parade
The streets were lined today as thousands flocked to the seaside town to experience the anchor event of Bundoran's St Patrick's weekend celebrations – the St Patrick's Day Parade.
Kicking off at 3:30pm from the East End the parade snaked through the Main Street before concluding at Peter Brady Park in the West End. Leading the parade as is tradition was a colour party consisting of members of the Reserve and Permanent Defence forces, 28th Infantry Battalion Finner Camp. The Officer in charge was Lieutenant Merrifield with 31 years of service (RDF).The Escort party was Sergeant Ronan Kennedy with 22 years of service and Sergeant Seamus Ward with 19 years of service (PDF)
Music was in plentiful supply with no less than 5 marching bands taking part this year including the Cooneen Pipe Band, the Letterbreen Silver Band, The Moybrone Pipe Band & the Ballindarragh Accordion Band as well as the Zanabatuta Charanga brass band who travelled from Bundoran's Portuguese twin town of Sesimbra (part of the Douzelage Town Twinning network)
The emergency services were represented by Bundoran Fire Service who are regular contributors to the parade every year. Garda Mary Thornton and Little Blue Hero Caelum Bagenal escorted the parade through town. Meanwhile Donegal Vintage & Classic Car Club submitted an impressive array of vehicles including a beautiful convertible.
The creative arts were not left behind with groups from Stagecraft Youth Drama, Michelle Bell's School of Dance and the Domican Academy of Irish Dancing all participating with large groups of younger people. Our neighbours in sporty Kinlough were well represented with Melvin Gaels (GAA & LGFA) and the North West Canoeing Club also participating.
The parade was also broadcast live on the Discover Bundoran Facebook page hosted by Bundoran Tourism Officer Shane Smyth.
Everyone taking part in the parade was once again competing for the Mary Gallagher Memorial Cup.
Dumuckrim Dog Kennels and Cattery took first place this year and will be awarded the Mary Gallagher Memorial Cup, with Bundoran Tidy Towns coming in second place and the vintage tractors in third.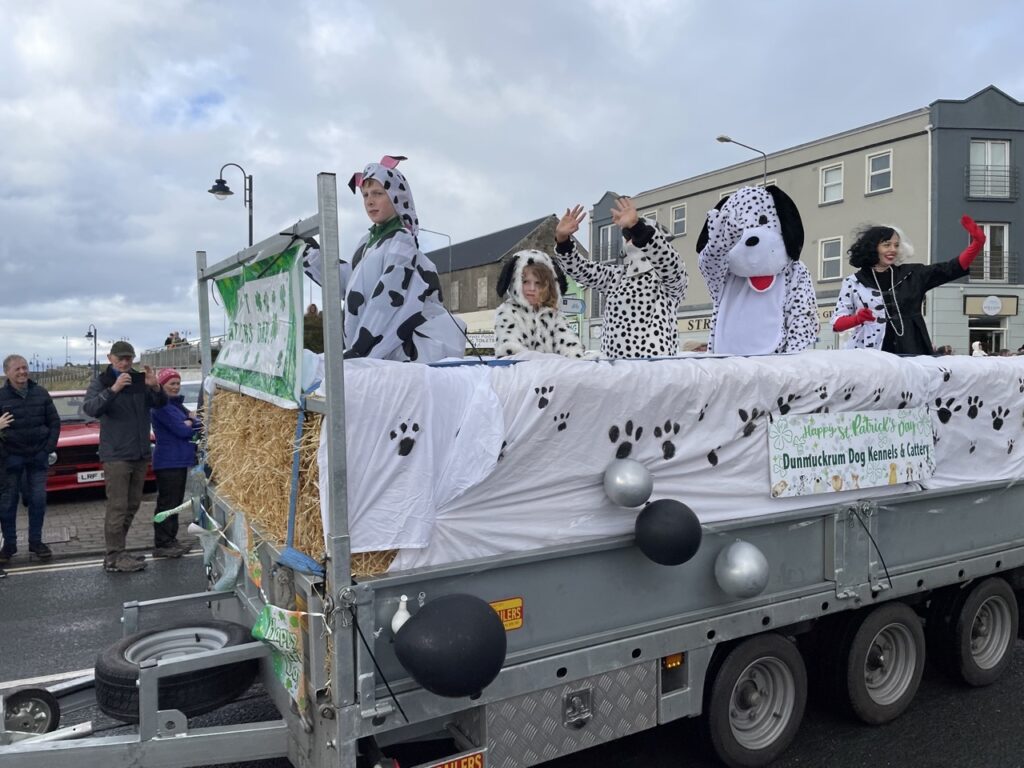 Check out our Insta Stories from today!
The Bundoran Weekly Podcast
Check out the latest episode of our weekly podcast below! To find out more click www.bundoranweekly.com