Douzelage partners descend on Bundoran for St Patrick's Day
Twenty one people from three Douzelage partner towns descended on Bundoran to participate in the national Irish holiday last Friday. Bundoran has been a member of the European wide town twinning organisation since its inception in 1991 and now boasts a partner town in each of the 27 countries of the European Union and the United Kingdom (who were founding partners of Douzelage).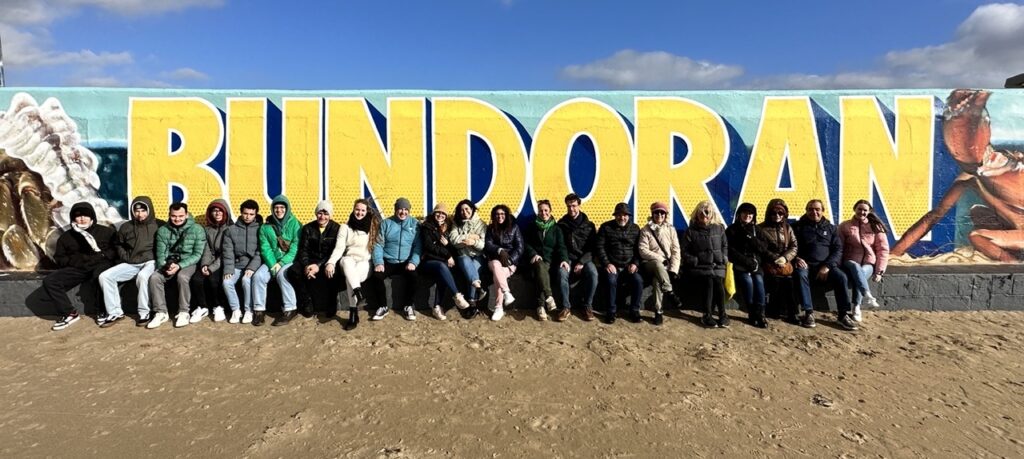 2 participants each from Altea, Spain and Meerssen, Netherlands joined the 17 strong delegation from Sesimbra, Portugal which included the 10 member Zanabatuta Charanga brass band which marched in the parade on Friday.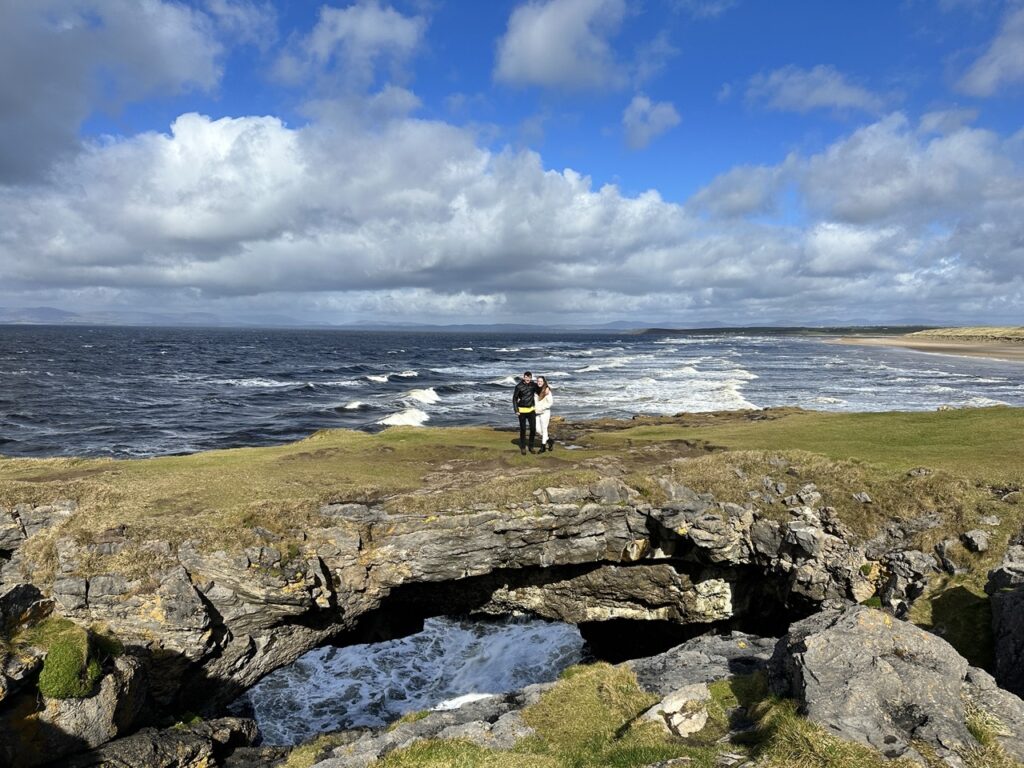 The tradition of Douzelage partners participating in the Bundoran parade dates back a number of years with each delegation taking home positive and pleasant memories of their time in the Irish partner town.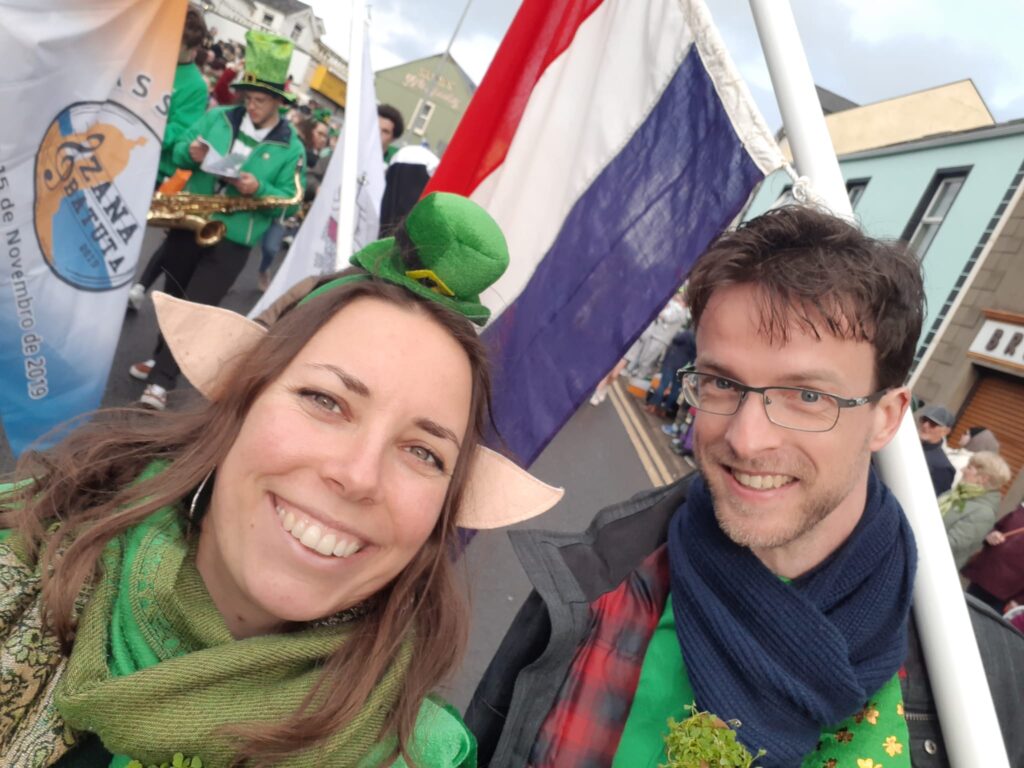 The Zanabatuta Charanga band was made up of 10 musicians aged from 15-25 years of age with members playing trumpet, trombone, clarinet, saxophone and flute. They delighted other participants at the starting point of the parade by performing some "warm-up" tunes before taking their place in the line-up near the front of the parade where they entertained the thousands that had gathered along the route on Main Street. The band also later had a performance at the Atlantic Apartotel to the delight of those gathered.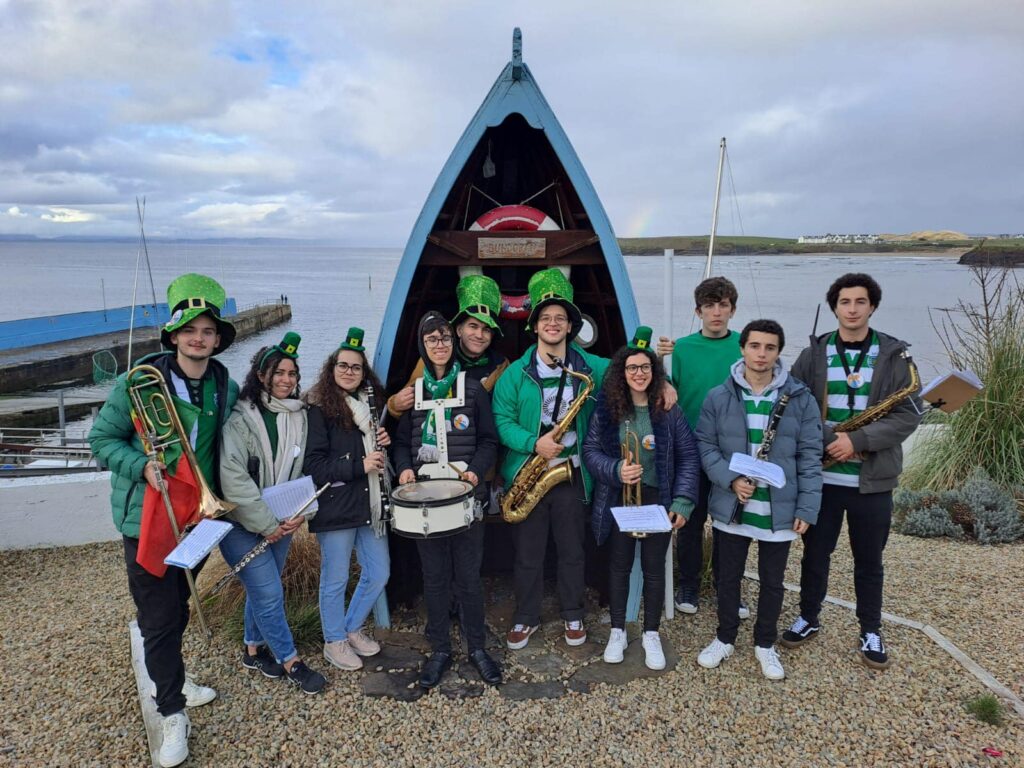 Bundoran Tourism Officer and Chairperson of the Bundoran Douzelage group Shane Smyth was delighted to have such a representation saying, 'it was our great pleasure to welcome the delegations from Sesimbra, Altea and Meerssen to attend and participate in our parade once again this year. This is the first time that a band has travelled for the parade from one of our partner towns and hopefully it will start a trend! We are always thrilled to have Douzelage participation in St Patrick's Day to demonstrate the unity our group has with similar towns across the European Union.'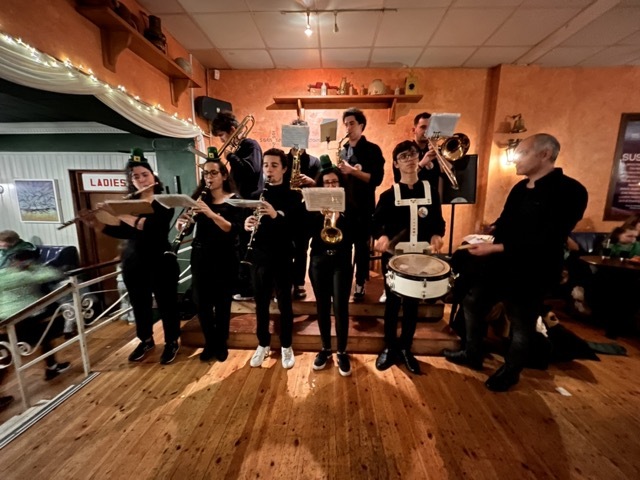 The Bundoran St Patrick's Day Parade was broadcast live on the tourism organisation's Facebook page and can be viewed there or below.
More information on Douzelage can be found on their website.
The Bundoran Weekly Podcast
Check out the latest episode of our weekly podcast below! To find out more click www.bundoranweekly.com