Barefoot Beach Sports announced for Sea Sessions
Sea Sessions headliners The Coronas, Primal Scream, and Sigma will be joined at the biggest beach party weekend of the year by some of the best competitors on the international surf circuit, BMXers and Beach sports fanatics this June! Adding to an already stellar line-up of music acts, Sea Sessions, has just announced details of their Barefoot Beach Sports sponsored by Barefoot Wines,  Sea Sessions Expression Sessions with thanks to Hurley and the Sea Sessions BMX & Skate Jam. 
Now in its 10th year, Sea Sessions, located on the Wild Atlantic Way, has evolved organically over the years and is not only a music festival. The surfing and sports events have becoming an important kick off to the tourist season in Bundoran and have made Sea Sessions an integral part of the Irish festival circuit. Having scooped the award for "Best Music Festival" at the this years IMRO awards, Sea Sessions will have over fifty acts performing across three stages over the weekend from 23rd to 25th June 2017. 
If there wasn't already enough reasons to go to Sea Sessions, Donegal was named the Coolest Place on the planet by National Geographic Traveller Magazine with writers name checking it as the top place to visit in 2017 ahead of Santiago and Helsinki. Donegal's "weather-nibbled coast spotted with sea stacks, Blue Flag beaches and offshore islands" along with it being "a land that feels undiscovered" helped the North West county reach top spot in the poll with special mentions to their surfing beaches and the Wild Atlantic Way.
Sea Sessions Festival tickets are available from all Ticketmaster outlets nationwide, www.ticketmaster.ie and www.seasessions.com. Priced from €99.90 for 3 days and €124.90 including 4 nights camping. There's also limited day tickets available from €49.50 and Surfer Bar Upgrades from €50 extra.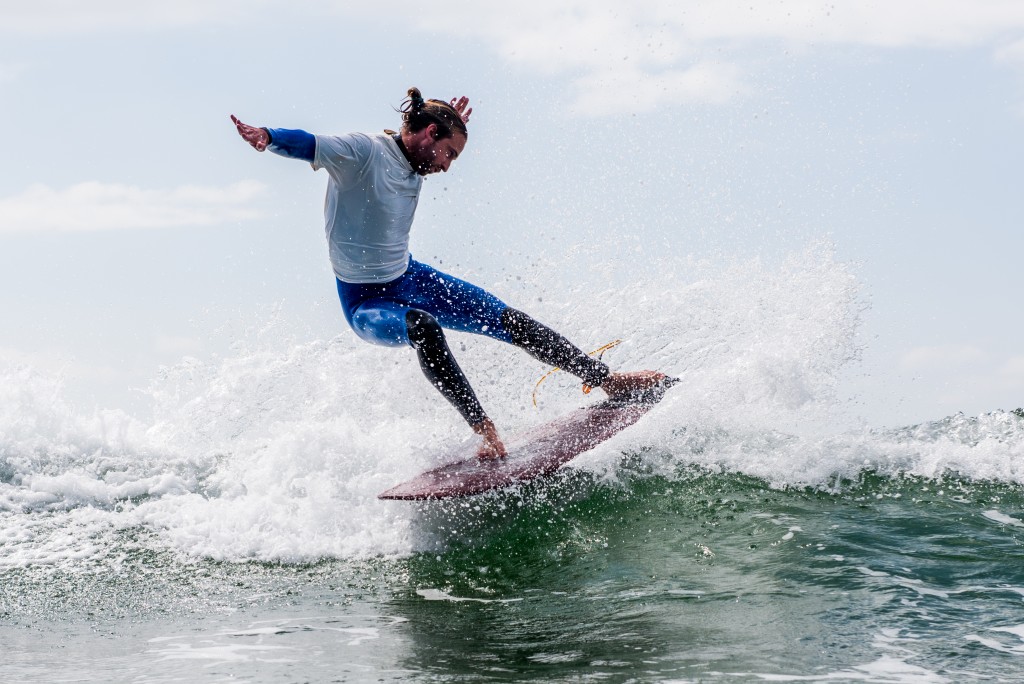 Barefoot Beach Sports:
Sea sessions Barefoot beach sports has grown every year with last year following in the Main festival's footsteps selling out weeks before the event. Each year the beach sports has become its own mini festival in its own right with Barefoot wine our main sponsors helping grow the event over the last 10 years
Taking place Friday 23rd to Sunday the 25th of June, the Barefoot Beach Sports will feature Barefoot Beach Volleyball, Football, and Tag Rugby. All of the events are run by Sea Sessions partner, Charity Liquid, a foundation that connects young people with physical, mental, emotional, and behavioural challenges to the ocean. For more information about the Barefoot Beach Sports events, visit www.seasessions.com. 
The Barefoot Beach Sports events, an annual part of Sea Sessions, are open to all Sea Sessions festival goers from teams to individuals. While people may get competitive, the events are run in the festival spirit, which makes fun the top priority. This event offers limited spaces. To register early, email seasessionsbeachsports@gmail.com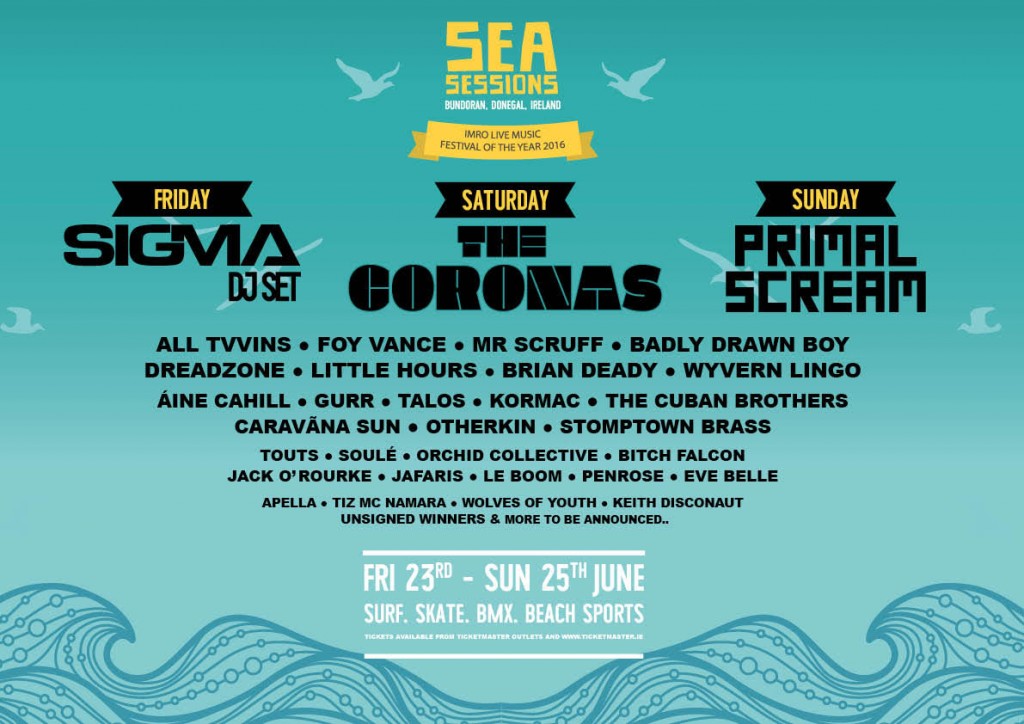 Hurley Surf Expression Session 
The Hurley Surf Expression Session event is held on the iconic surf breaks of Bundoran on the Wild Atlantic Way over the course of Sea Sessions weekend and the Champion of champions event returns with a bang, with a total prize pot of €2,500 the biggest cash prize in Irish surfing. Thanks to international surf brand, Hurley, event competitors will now be judged on the best one off manoeuvre, making Expression Session more spectator-friendly, and giving competitors the chance to try out and demonstrate their biggest tricks for surfing fans!
Previous Surf Expressions winners have hailed from across Europe, and as far as Australia and New Zealand. UK surfer, Liam Turner, returns this summer to defend his title while Aussie surfer, Noah Lane, Portuguese ripper, Pedro Correia, and Irish star, Geroid McDaid, are all hoping to win the event this year. The Hurley Expression Sessions is one of the many events that make Sea Sessions so unique! 
BMX & Skate Jam
Top riders from around Europe will showcase their skills at The Sea Sessions BMX & Skate Jam on a 8 foot Quarter Pipe. This year, Irish legends, Dennis Lynn from Belfast, and Joe Hill, Derry, mix it up with Germany's Mack Melton. For the first time performing in Ireland, top German BMXers, Daniel Juchatz and Leon Binckebank will hit the Sea Sessions ramps, and blow the audience's minds with a wide range of tricks and flips. 
Sea Sessions 
23rd – 25th June 2017. www.ticketmaster.ie and 
Ticketmaster Outlets Nationwide.
The Coronas, Primal Scream, Sigma, Foy Vance, All Tvvins, Badly Drawn Boy, MR Scruff, Little Hours, Dreadzone, Shit Robot, Brian Deady, Aine Cahill, Wyvern Lingo, Daithi, Gurr, Kormac, Talos, The Cuban Brothers, Caravãna Sun, Otherkin, Stomptown Brass, Chasing Abbey, Touts, Soulé, Orchid Collective, Bitch Falcon, Wild Youth, Brand New Friend, Ivy Nations, Jack O'Rourke, Jafaris, Le Boom, The Clandestinos, Dean Gurrie, Eddie Kay, Lo Cutz, Penrose, Eve Belle, Apella, Tiz McNamara, Wolves of Youth, DJ Mitch, DJ Ferg, Keith Disconaut, 
Unsigned Sessions Winners