Bundoran Tidy Towns needs you!!!
A massive community effort as part of Bundoran Tidy Towns will take place this February which will see the town come together for a one day cleanup and painting blitz.
The Bundoran Tidy Towns Challenge takes place on Saturday 17th February 2018 where a number of locations in the town will be tidied up, painted and given some love so that the town can look its best ahead of 2018 season.
On the day the tidy towns committee are looking for volunteers to give a hand with painting, weeding, cleaning, strimming and other activities.  The event will run from 10am until 2:30pm.
A children's workshop will take place on the day for kids to get involved in creating a permanent structure that will be legacy of the day.
There are a number of different ways in which you can get involved:
• Donate paint (over half a bucket) for external walls
• Your time
• Materials like buckets, paint brushes, gloves
• Your ideas
Chairman of Bundoran Tidy Towns Micheal McMahon is urging as many people as possible to come out on the day to lend a hand 'I'm appealing to as many residents of Bundoran that can offer a few hours on February 17th to give some help whether it's by painting, cleaning, lifting or just generally lending a hand if needed.  If you can help on the day please fill in the registration form on the website www.discoverbundoran.com/tidytowns, email your availability to tidytowns@discoverbundoran.com or message us via our Facebook page. We want to do a really great job on the town and the more people that roll in, the better.'
Volunteers do not have to be there for the full day – even an hour or two will be helpful.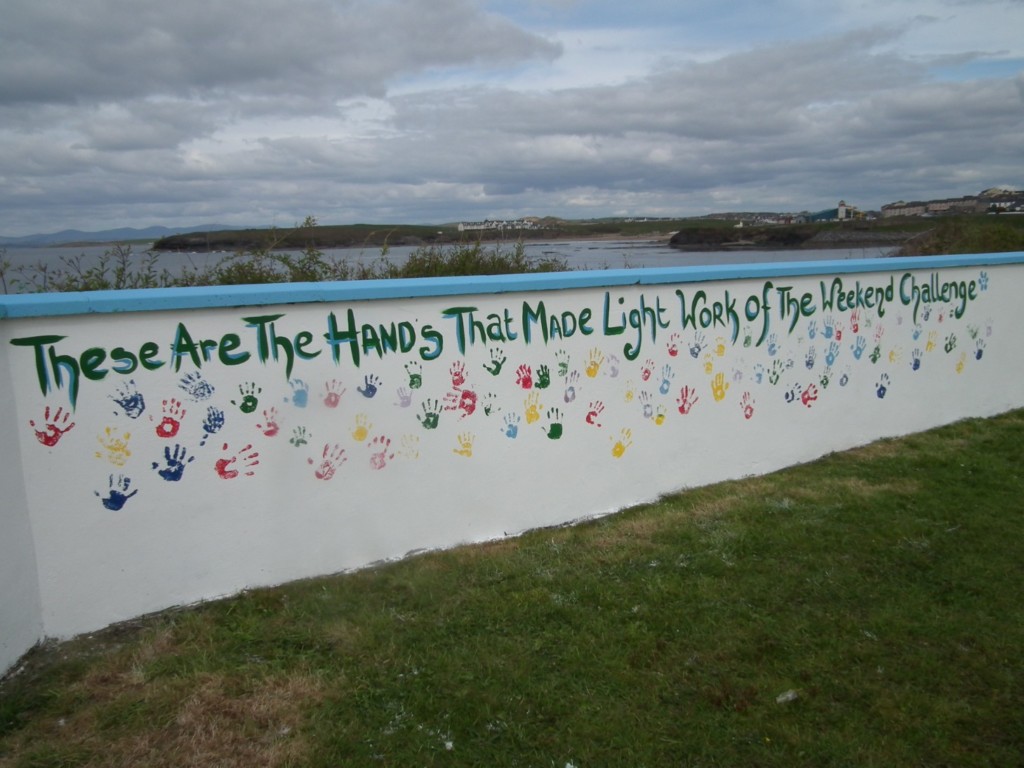 The day will close with an event at the community centre where the work of the day will be celebrated and rewarded.
More details will be revealed in the coming weeks.  For further information please contact Gina on 087 6008205 or Micheal on 086 8706841.
Ends
Check out a gallery of photos from 2012 when the last major town challenge happened – https://discoverbundoran.com/2017/12/dirty-old-towns-2012-town-challenge/