Reeling in Bundoran – 2018
Bundoran 2018 – the year of the first Darkness into Light event in town, a fishy start to the August bank holiday weekend and the hottest summer in over 40 years. As usual we remind you that this is not a comprehensive retrospect of everything that happened – just a few memories which we hope you enjoy.
Weekly Video
Our first regular weekly video went out on Friday 5th January 2018. It continues every week on Fridays at 11am and is broadcast on Facebook, YouTube, Twitter and IGTV.
Brochure launch
The new brochure for 2018 was launched in Bundoran Community Centre. In an effort to push our one of our main attractions, we put the Fairy Bridges on the cover this year.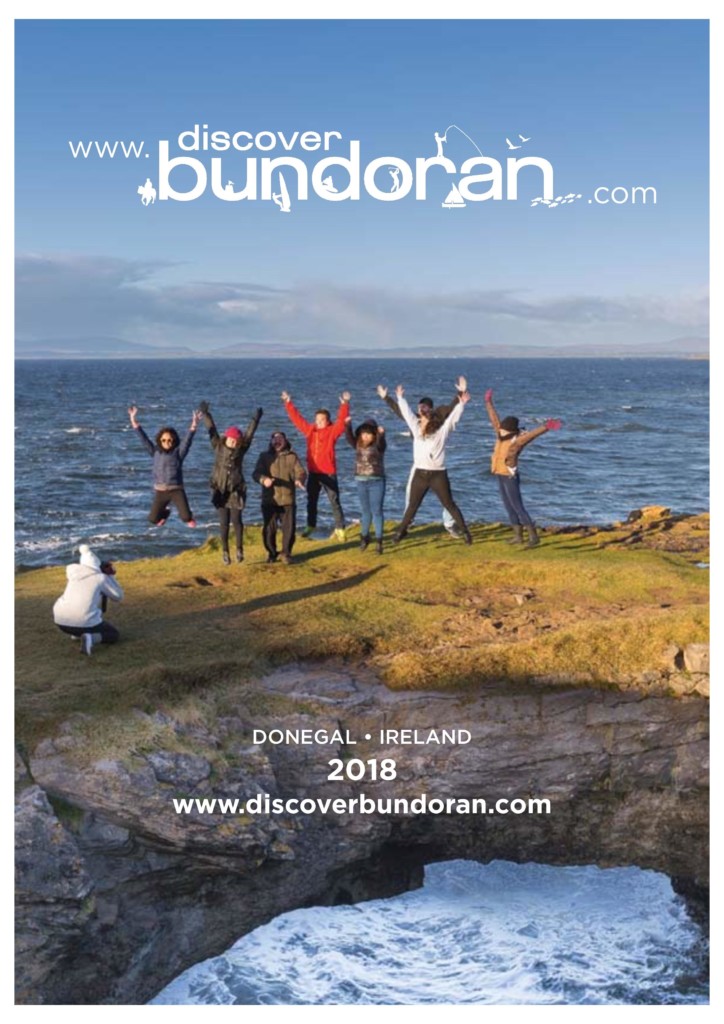 Thanks to Conor Conlon for the images below from the launch
On the air
Ocean FM's North West Today programme was broadcast live from Eclipse Cinemas on Friday January 12th and on the "Friday panel" were Cormac Meehan, Donagh Keon and Peter McIntyre speaking with host Niall Delaney.
On the air again!
Following filming which took place during our Railway commemoration event in September 2017, a lovely piece aired on RTE's Nationwide also on January 12th about the event. Anne Cassin introduced the piece from above the Thrupenny Pool with the report filed by Eileen Magnier. The programme was repeated several times that year. Watch the piece below.
Promoting the coolest place on the planet and home of Star Wars!
We were back in the RDS to promote Bundoran as part of Donegal Tourism. The force was very much with us!
It's going to cost how much?
The nation finally got to see Daniel O'Donnell's new house in Kincasslagh that had been renovated by Dermot Bannon and the Room to Improve team. What's the Bundoran connection? Well it was right here (in the Great Northern) that Daniel found out exactly how much the project was going to cost. And he was not happy. Watch the clip below!
Bundoran Town Challenged!
A massive project was undertaken by the Bundoran Tidy Towns team to brighten up the town with some new murals. We think they did a great jib and really brightened up the place! Check out our full guide to Bundoran's murals here
Sneachta!
Bundoran got a slight dusting of snow on Friday 2nd March
Cara Run
A week later (9th/10th March) the annual Cara Bundoran Run took place starting with the 5k on Friday night and the 10 mile and 10k on Saturday.
Check out some more images from the weekend here
Going green
As we got ready for St Patrick's Day we turned the Tourist Office green again
Once again we broadcast the St Patrick's Day parade live on our Facebook page, this year with commentary!
Guten tag!
We also welcomed guests from our Douzelage Twin Town of Bad Kötzting in Germany who took part in the parade in their traditional German outfits.
Check out more photos from St Patrick's Day 2018 below!
Easter Eggs
As usual Easter Egg painting took place on Easter Saturday. Check out some of the images below.
Darkness Into Light
As we headed into May we were looking forward to our first Darkness Into Light event in Bundoran. Huge thanks to our photographers Megan Gallagher, Darragh Gorman, John Carver and Paul Gallagher for capturing some amazing images of the event.
This slideshow requires JavaScript.
On the air again…
On May 14th we had another film crew in town, this time Jon and Ciara on their roadtrip.
They filmed at Donegal Equestrian Centre and the Fairy Bridges. Here's how it turned out
We also welcomed TG4's Michael Carey who filmed with Cian at Bundoran Surf Co
Flags galore
There was great success for the town within a week in the middle of May as Magh Ene College were awarded their green flag
…and Bundoran was awarded its Blue Flag at a ceremony in Bray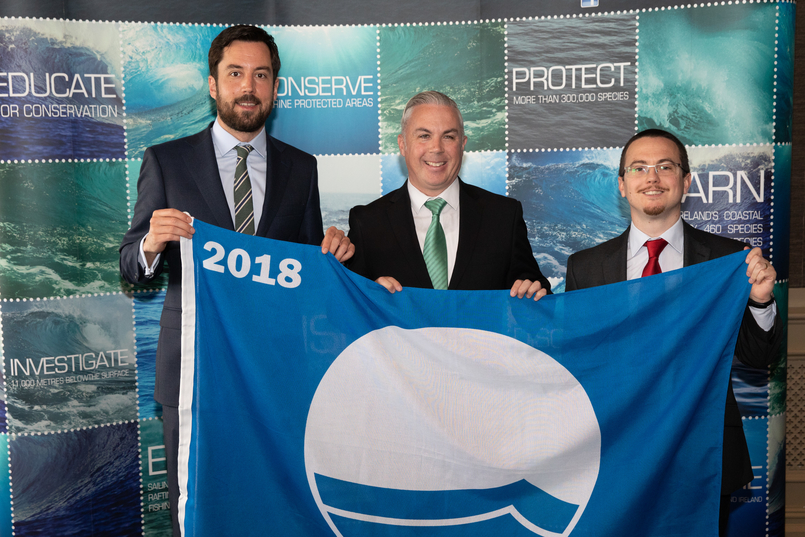 A BIG welcome!
Another mural, commissioned by Bundoran Tidy Towns, made an appearance at the East End bus stop, welcoming the many guests who arrive here by bus. It is painted in the town colours of Black and Amber and completed by John Deegan.
Party by the Beach
Sea Sessions was celebrating its 10th anniversary and were having quite the party to celebrate!
Getting hot
The weather stayed hot after the weekend and the following Thursday Met Eireann recorded the highest temperature in Ireland since 1976 – 32C at Shannon Airport. Meanwhile at the Finner weather station just outside Bundoran, the high for that day was recorded at 28C.
Podcast
Our new podcast – The Bundoran Weekly was launched. All episodes are available on demand at www.bundoranweekly.com

You can listen to and watch the episode with Charlie McGettigan here
Walk While You Can
We welcomed Fr Tony Coote to town on his journey from Letterkenny to Ballydehob to raise awareness for Motor Neurone Disease on 12th July. Sadly Fr Tony passed away just over a year later on August 28th 2019.
Our annual street party took place on Saturday 21st July – were you there?
The car show was one day later and was packed to capacity! Pic – Kerry Doherty Film Productions
Record numbers for Cúl Camps
A record number of kids attended the annual GAA Cúl Camp at Gaelic Park
A fishy start to August
At the start of the Bank Holiday weekend were were overrun with fish, hundreds of which ended up in the Thrupenny Pool. One drained pool, a lot of black bags and community spirit got the problem sorted. We did NOT have fish for dinner that day. Or that weekend.
4 Star Celebrations
Good news for the Allingham Arms Hotel becoming the second hotel in town to receive 4 stars from Failte Ireland.
A new attraction in August
Our new museum, located in Bundoran Community Centre, was officially opened.
More celebrations!
The senior footballers of Realt Na Mara topped their division and were presented with the league division 2 cup on Sunday 9th September.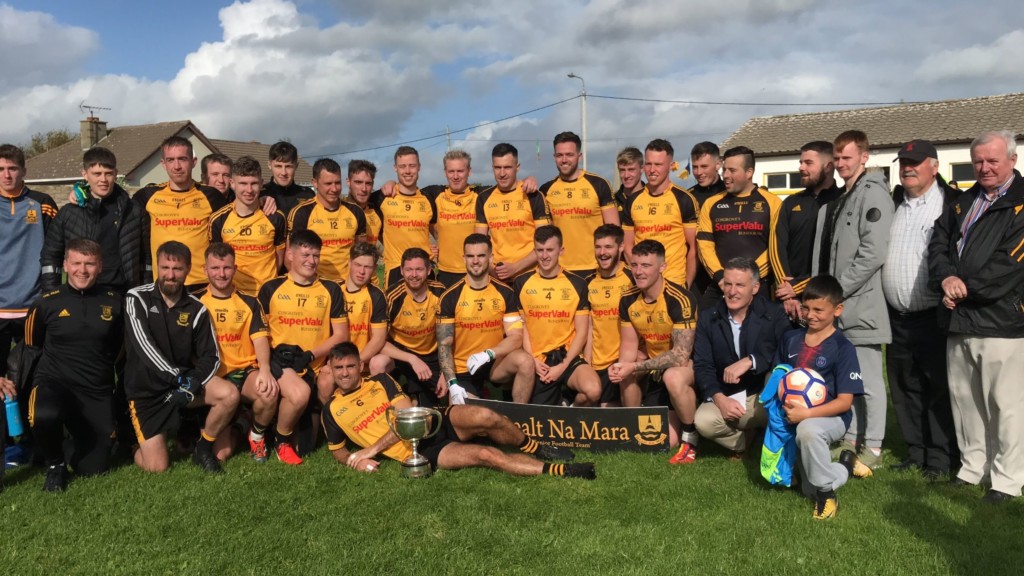 Multi Million Euro Investment
After a lot of investment from Irish Water the new Waste Water Treatment Plant was officially opened at Magheracar on Friday 14th September 2018 by Cllr Seamus O'Domhnaill (Cathaoirleach Donegal County Council) and Eamon Scanlon TD. Read more here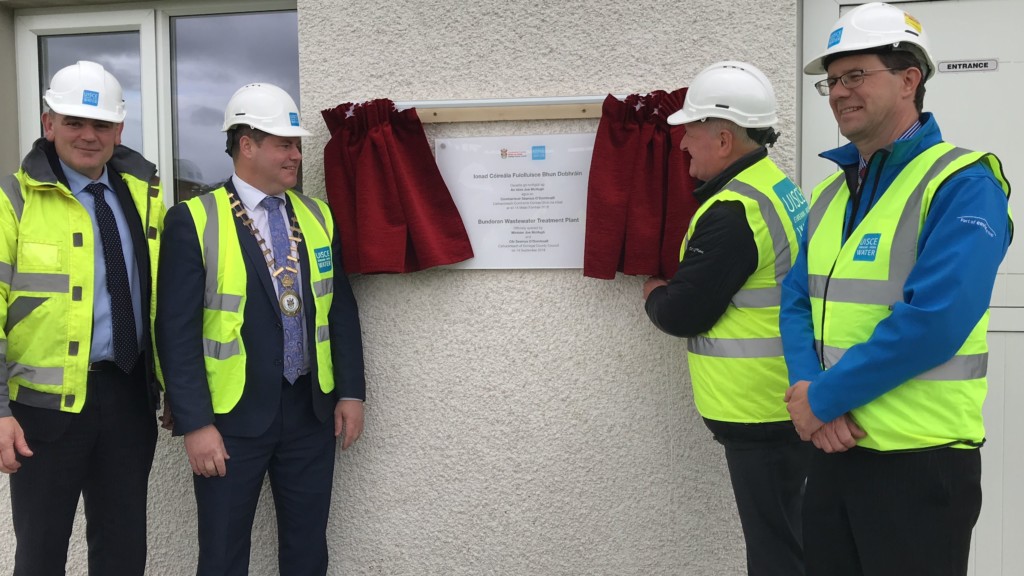 On the Bundoran Weekly podcast the following week Shane Smyth spoke to to Paul Fallon – Wastewater Infrastructure Programme Manager Irish Water about the opening of the new multi million euro wastewater treatment plant in the town and what it means for Bundoran.
Listen to "012 – The Bundoran Weekly – September 21st 2018" on Spreaker.
Premiere
Local Surfer Conor Maguire's new movie with Red Bull "Made in Ireland" received its Irish premiere at the Chasin Bull on Saturday September 22nd.
A sad day for the town
Brennans closed its doors for the final time after trading for 118 years on Sunday September 30th 2018.
Patricia's friend and neighbour Cormac Meehan delivered a fitting tribute on the night – captured here by Matt Britton
October wouldn't be October….
Our annual pumpkin carving competition and parade took place once again
And Christmas Day wouldn't be Christmas Day…
Check out the rest of our decades blogs here:
Don't forget to check us out on Instagram here