Even though we started off the year with restrictions in place, it looked like we were about to turn a corner and get back to relative "normal". On January 21st we did, as Taoiseach Micheál Martin TD announced the lifting of many of the restrictions in place and a gradual reopening of the country. It led to a busy 2022 with many rescheduled events taking place and annual events like St Patrick's Day coming back to life.
A reminder that this blog does not claim to be a comprehensive retrospect of the town – just a sharing of some memories and key events in Bundoran over the past twelve months.
2022 started off wintry and foamy!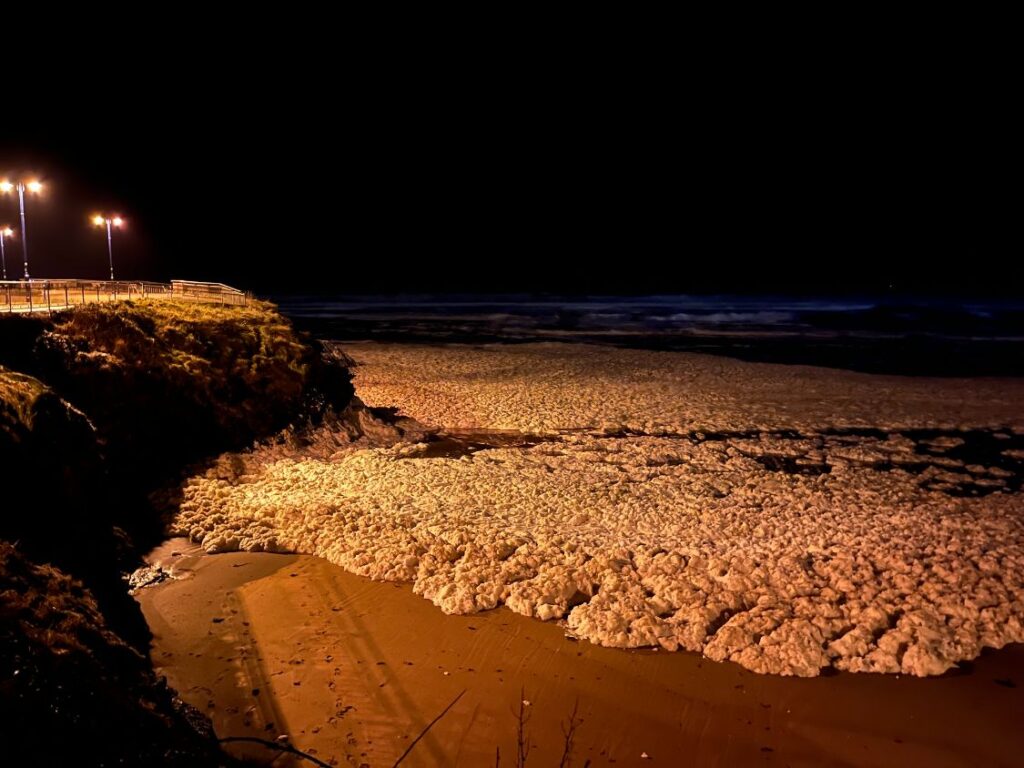 As expected on Friday 21st of January, Taoiseach Micheál Martin announced the easing of restrictions, particularly in regard to hospitality and events, paving the way for the new Bundoran 10 and the annual St Patrick's Day parade to go ahead in March.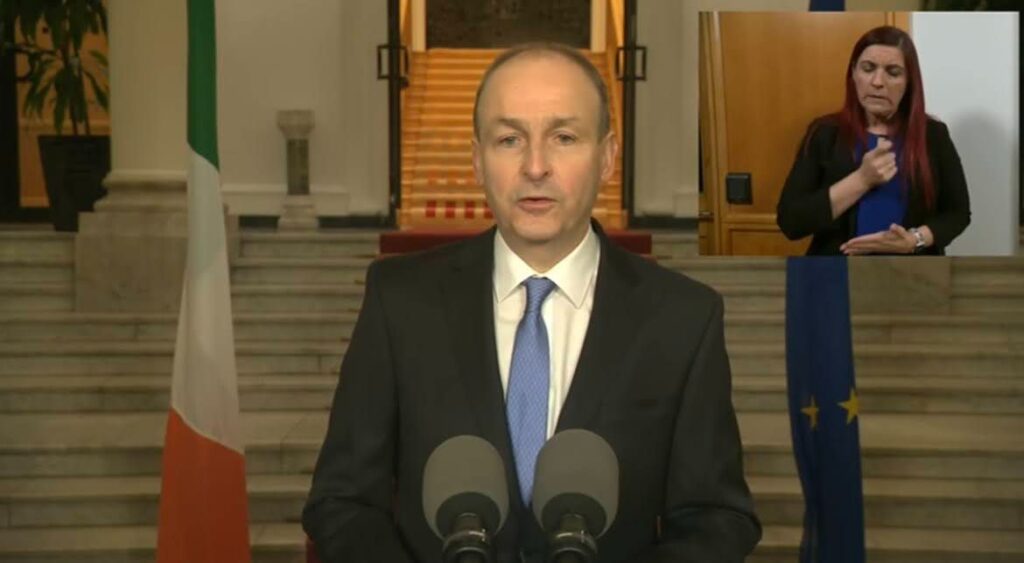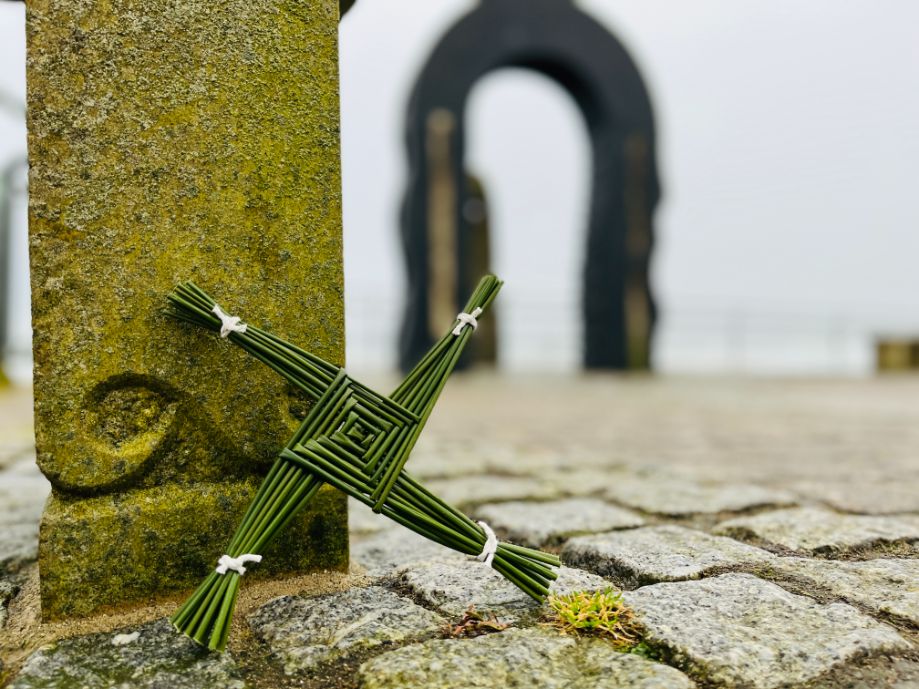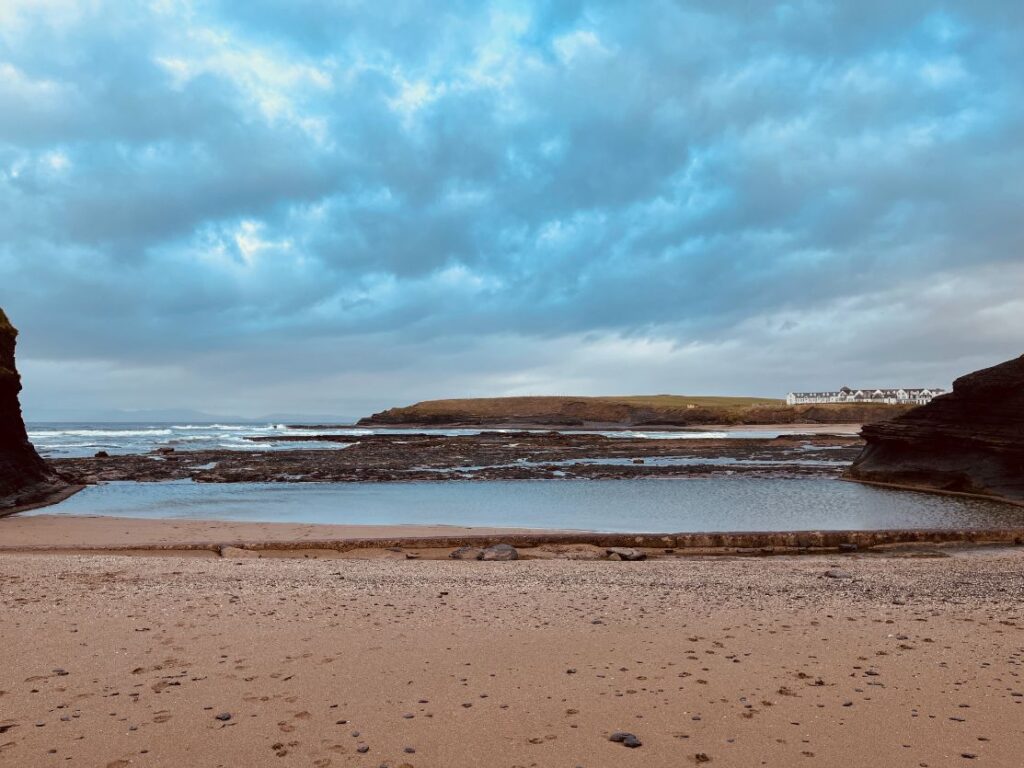 On February 7th we were back on the small screen as RTE screened the TV show "Droichid" chronicling the bridges of Ireland.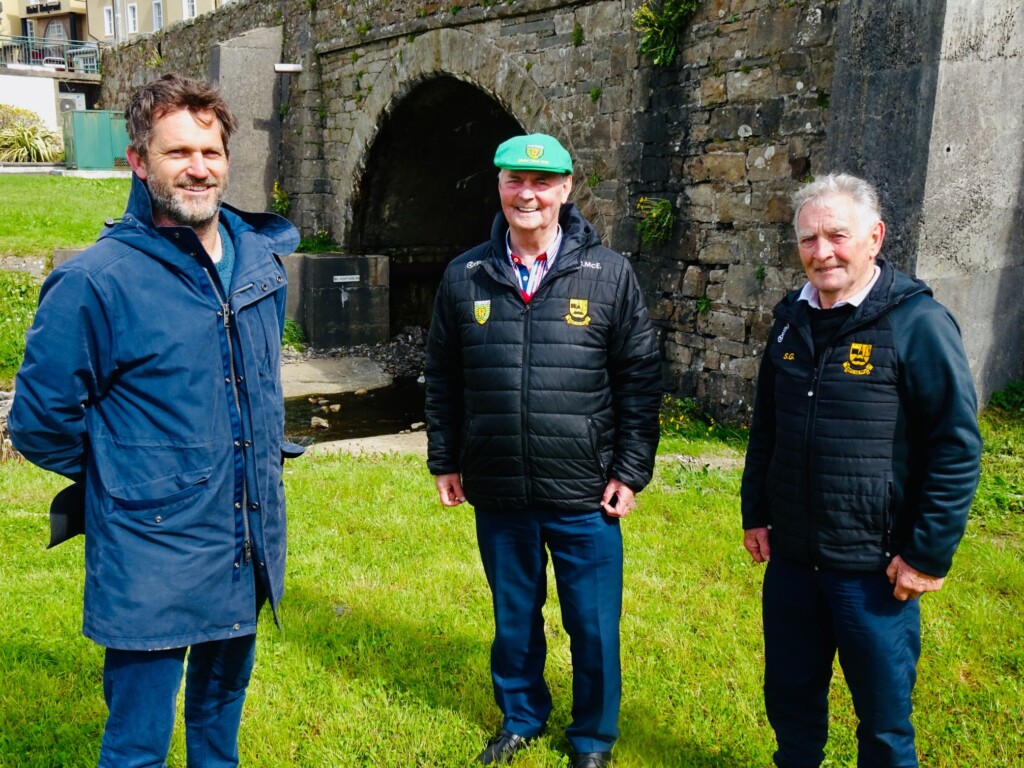 Thursday February 17th was a special day in Bundoran as the Defence Forces from the 28th Infantry Battalion at Finner Camp paraded through the town to mark the centenary of the handover of Finner Camp from British to Irish forces.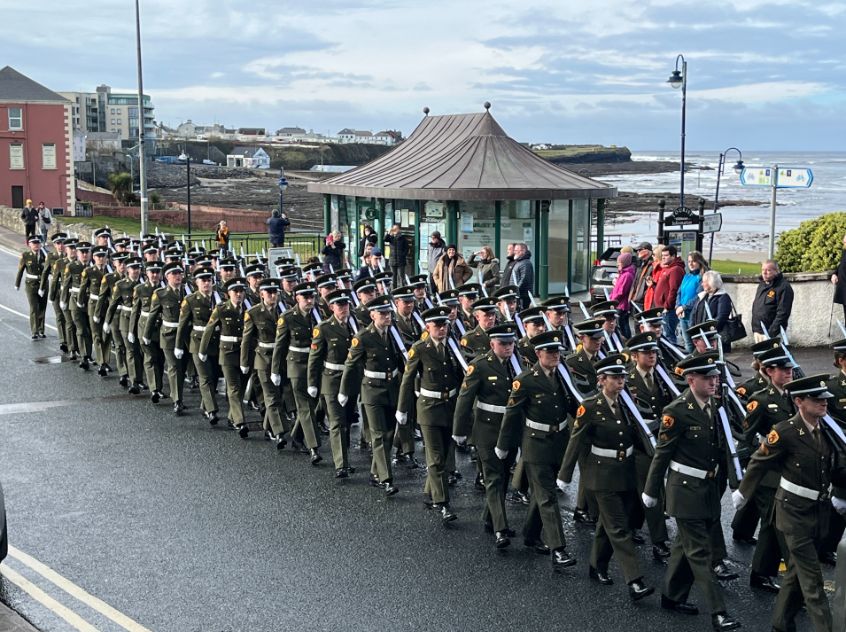 We broadcast the parade live and you can watch it back here – it begins around 9 minutes in.
It was time to get running again as the newly established "Bundoran 10" event took over the first weekend in March with hundreds of participants competing in the 10 mile run and walk.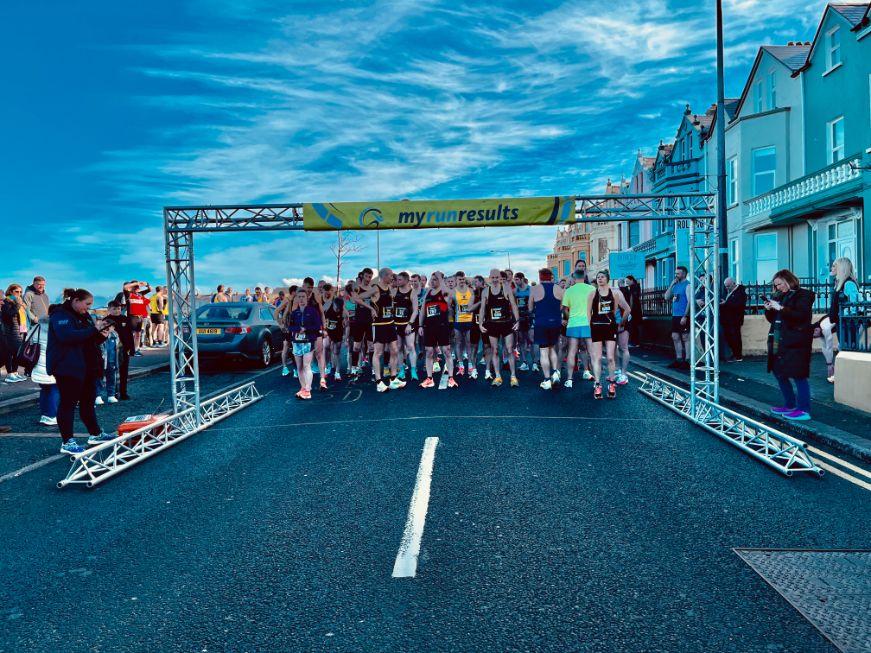 Three volunteer members of the local RNLI crew walked the ten mile route in full lifeboat kit! They did it as a fundraiser for the station and collected over €5,000! Well done lads!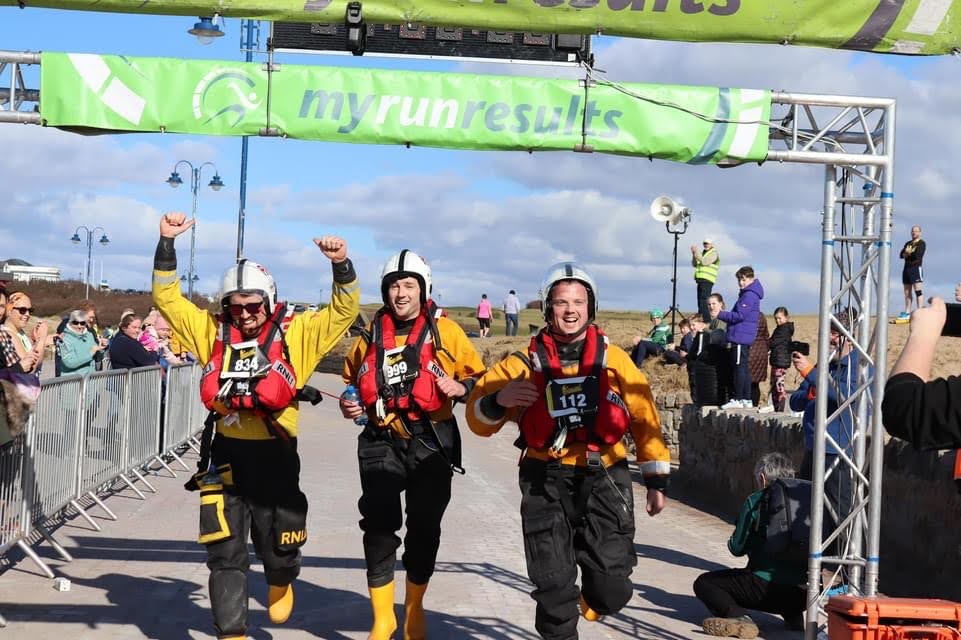 Fancy running it in 2023? Register below!
The moment many were waiting for arrived on March 17th as thousands gathered for the first St Patrick's Day parade to take place since 2019. We broadcast it live and you can watch it below!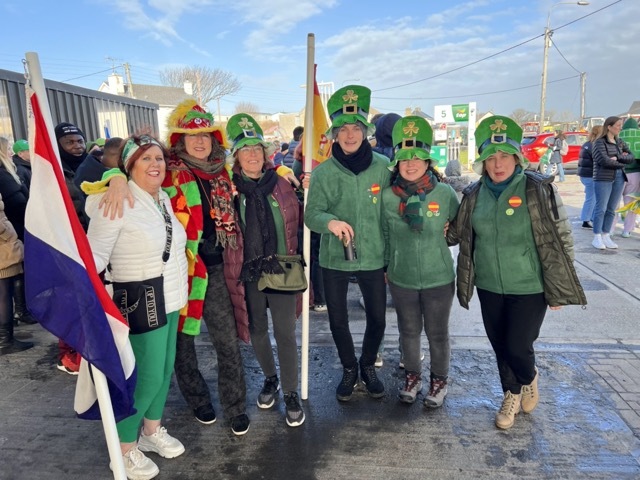 To mark the sad passing of our friend and long time parade judge Mary Gallagher, this year we inaugurated the "Mary Gallagher Memorial Cup" and it was presented to this year's parade winners Portbeg Holiday Homes.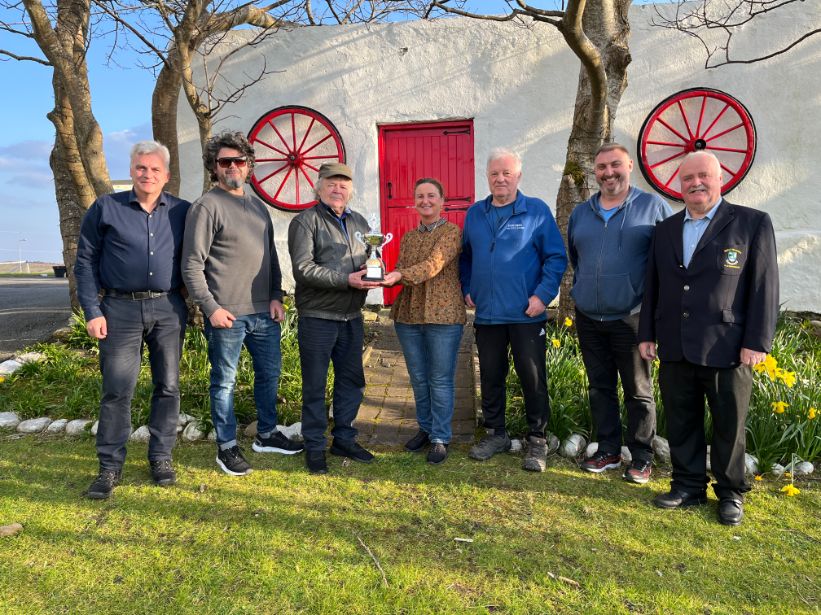 In April, the finishing touches were being put on the planters on the Rougey Walk as many of our Tidy Towns volunteers gave up their time to help with this project. Well done to everyone involved!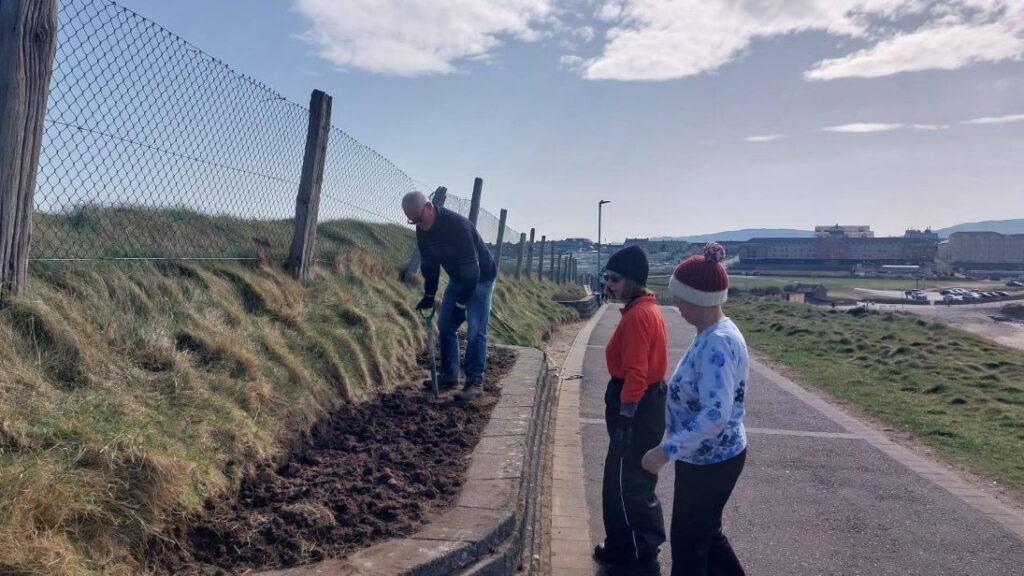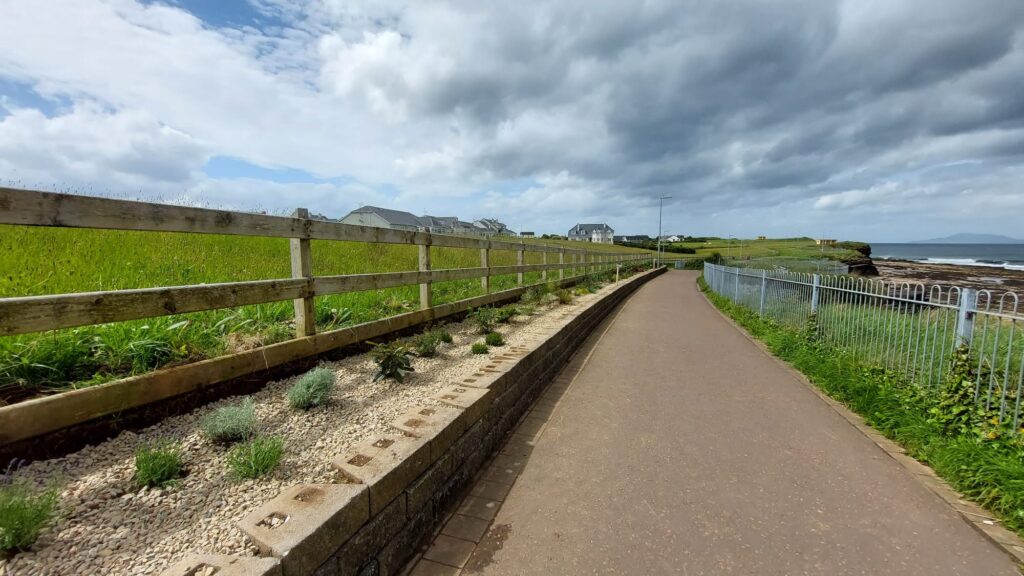 In May we were once again delighted to retain the Blue Flag for Bundoran's Main Beach! This is an important signal to beach users that bathing water is safe and goes through stringent testing all year round.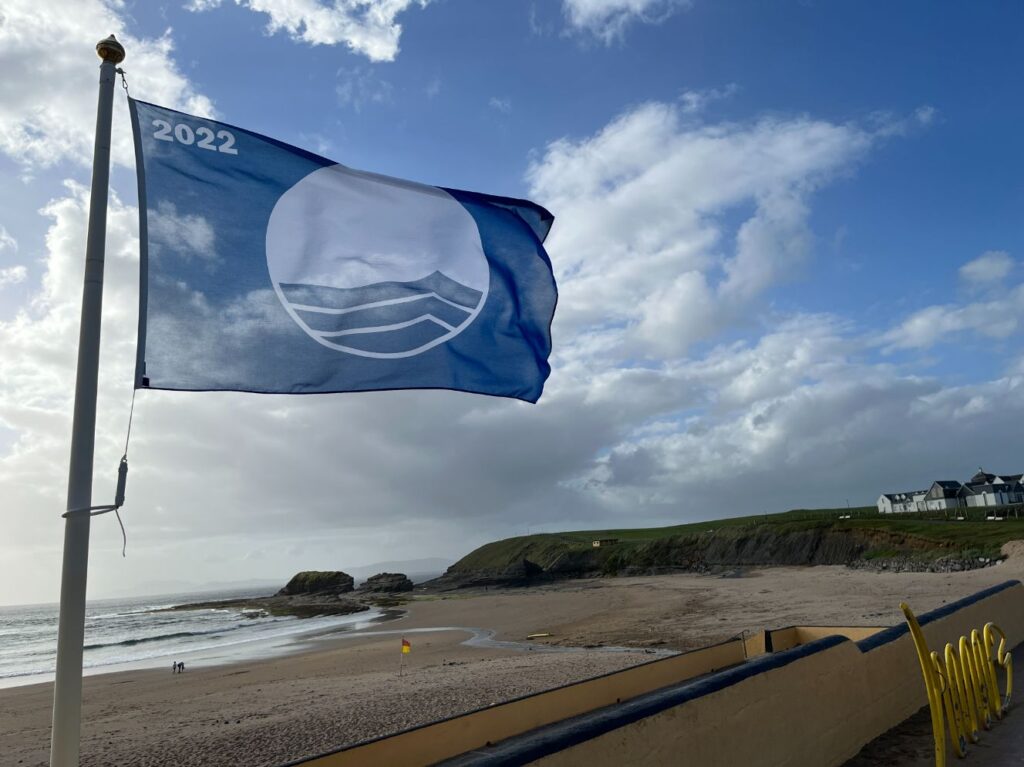 The BBC was also in town filming for the popular "Saving Lives At Sea" programme featuring a rescue by the volunteer crew at Bundoran RNLI.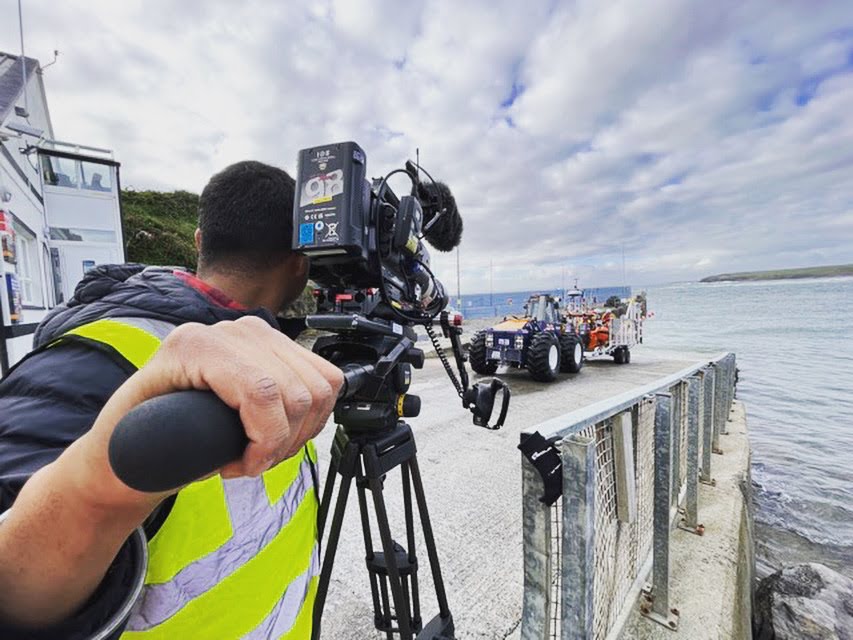 And also in May we said goodbye to Waterworld's General Manager Anderson Keys who, after 29 years at the helm of the facility, retired.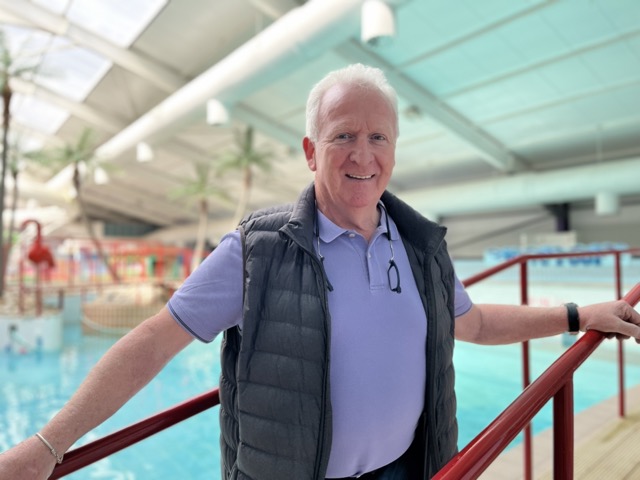 The sound of music rang out at Main Beach once again for the first time in 3 years as Sea Sessions Surf & Music Festival made a triumphant return in June. Artists Kodaline, Joel Corry, Tinie and Basement Jaxx were among those entertaining the 10,000 strong crowd. Tickets are now on sale for the 2023 event which happens 16th-18th of June.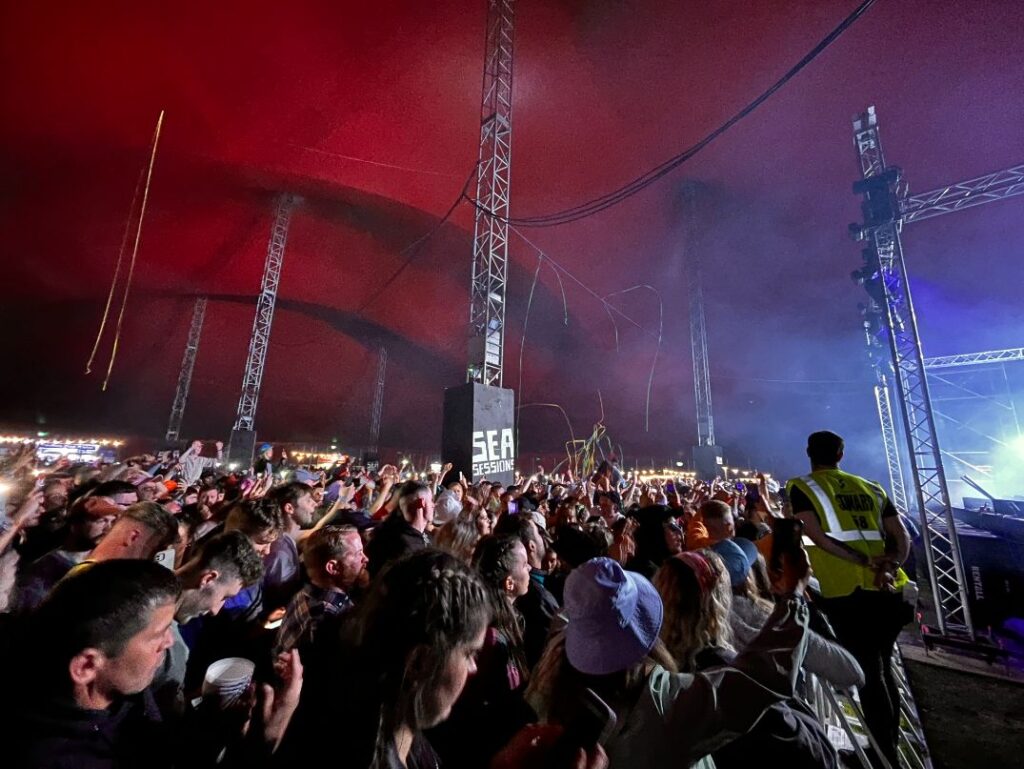 Following a delay, and again for the first time in 3 years, Waterworld reopened to the public on June 24th to much fanfare. It was followed the next day by a live broadcast from Ocean FM.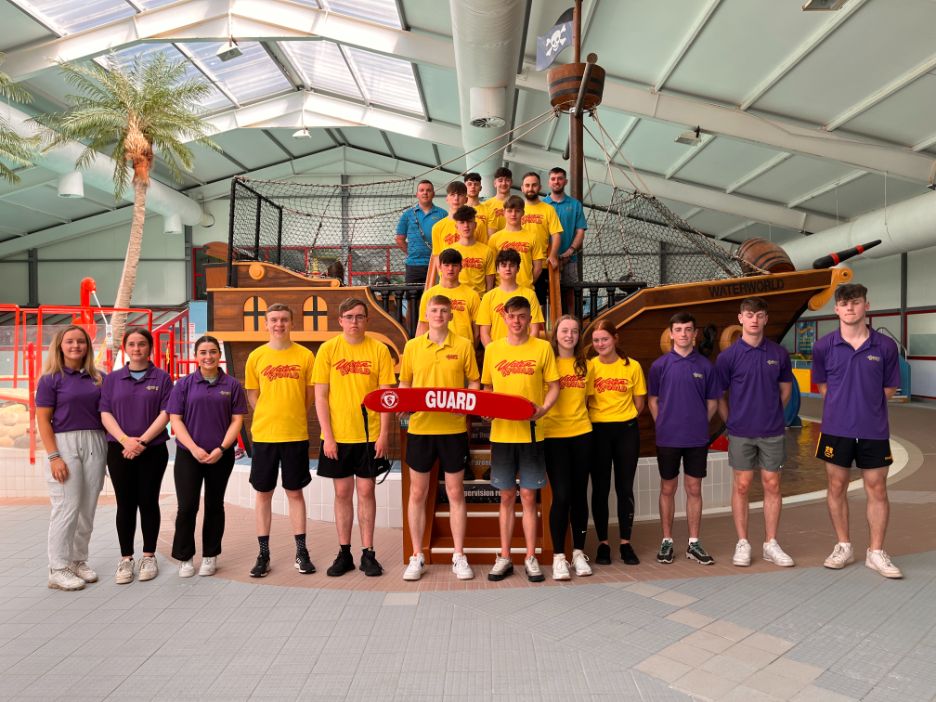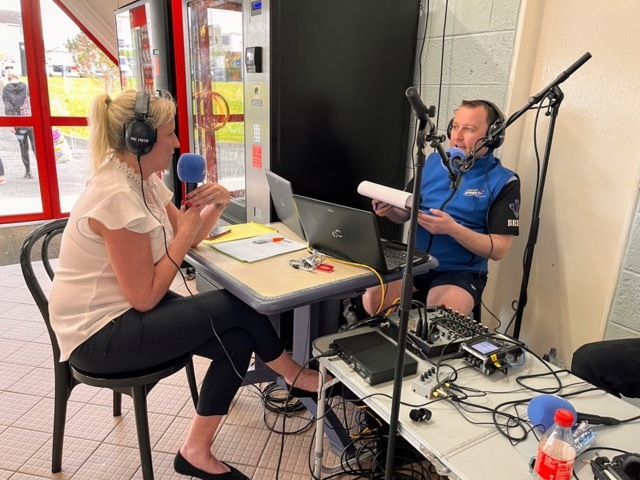 With thanks to Donegal County Council in June a new beach wheelchair was launched at Main Beach. This is a specially adapted wheelchair designed to run on sandy surfaces. We were honoured to have Anne Walsh Gallagher have the first use of it and experience her first ever time on Main Beach with son Jamie.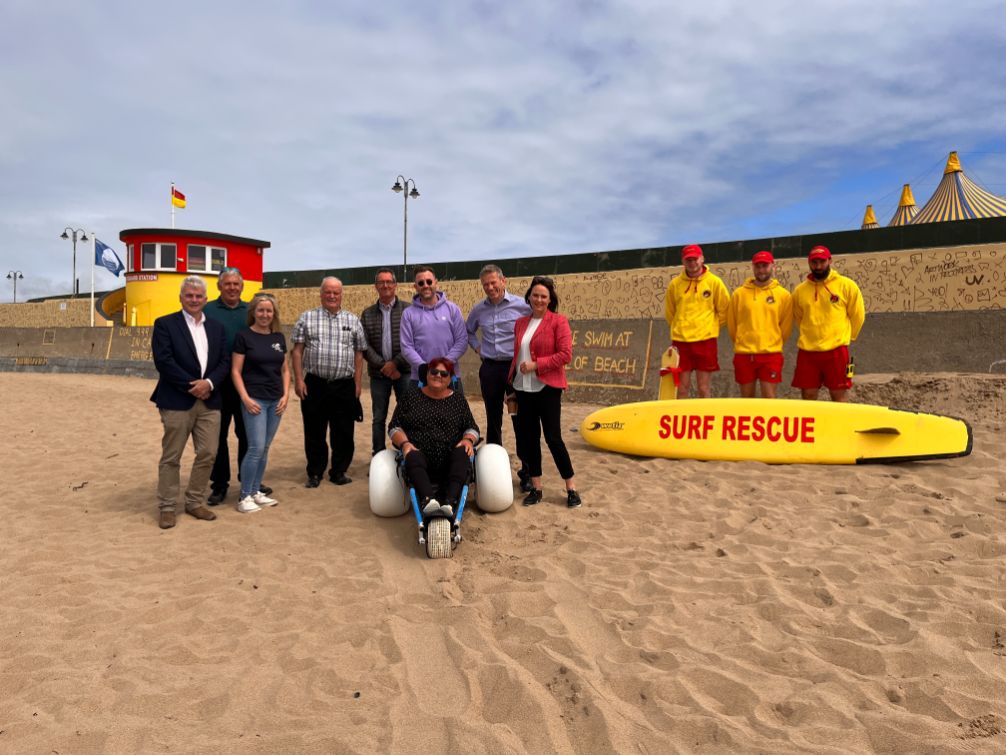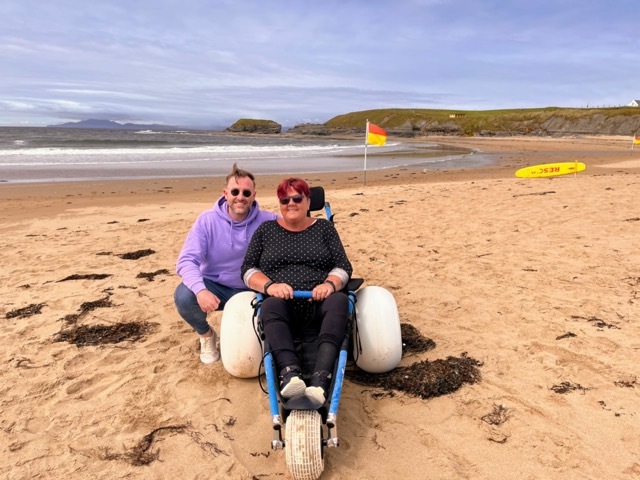 In June we launched our Discover Bundoran brochure for 2022. This was an online and physical production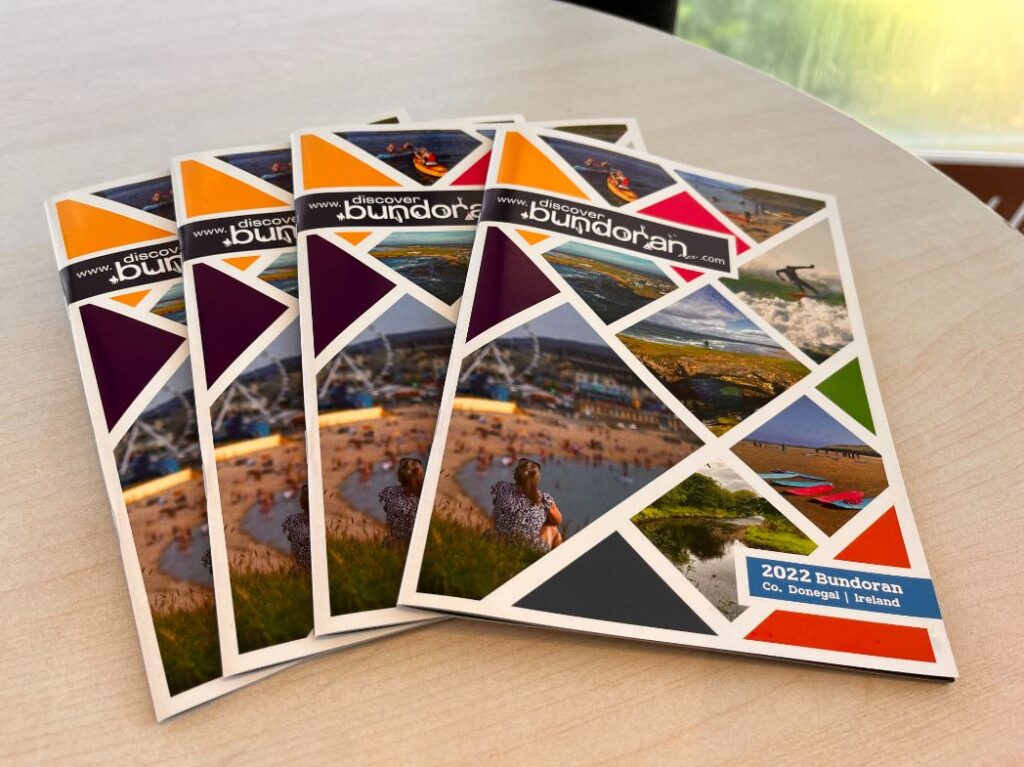 In July we we were thrilled to be named as one of Ireland's 20 best places to holiday in the Irish Times! We even made the front cover of the magazine and had a fairly spectacular aerial photo inside!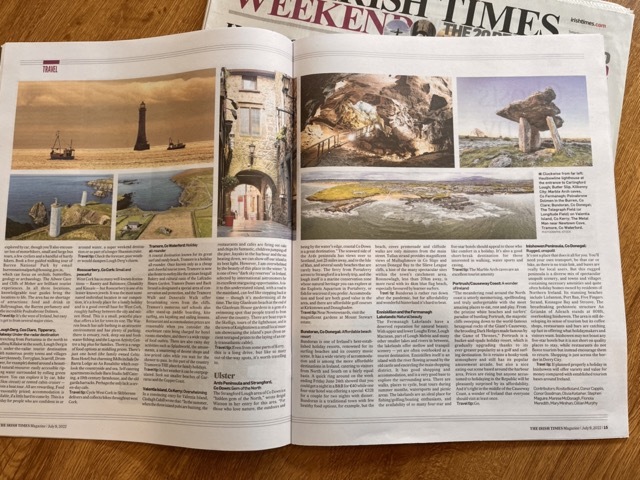 It was a year for return events as the vintage and classic car show once again happened in July at West End Car Park attracting hundreds of cars and spectators to this popular event. Photos below from Zinc Media Agency.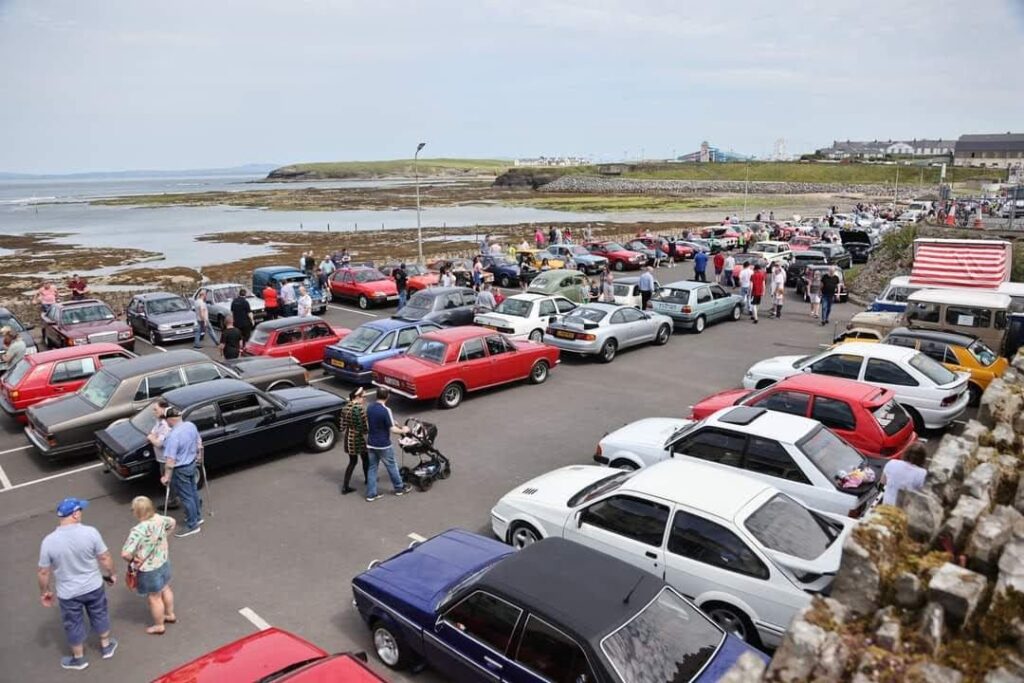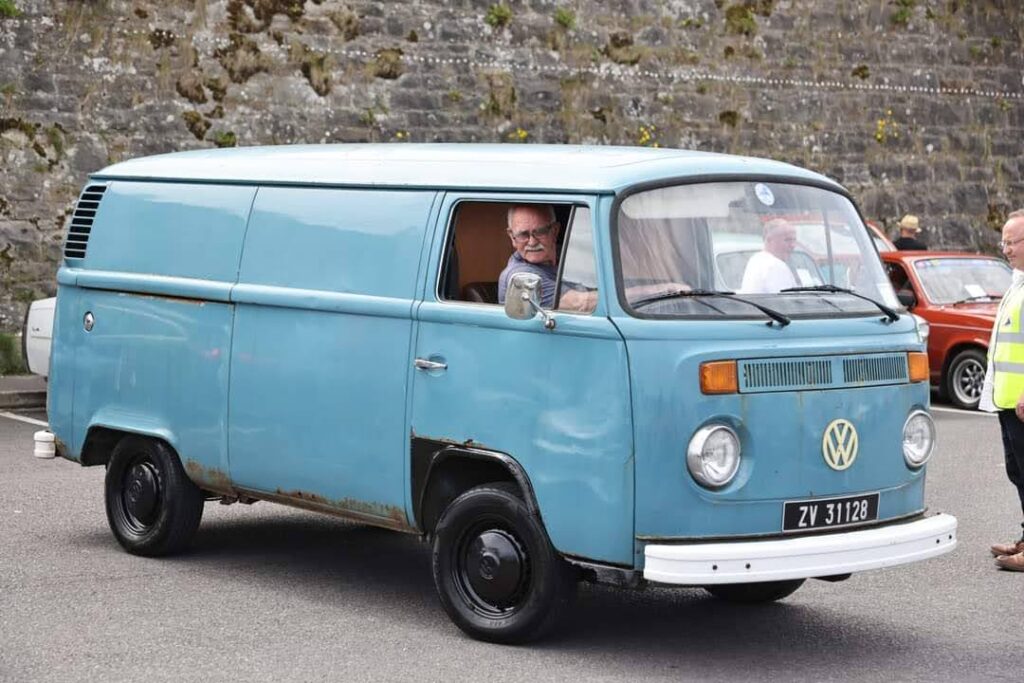 Also in July, the annual Bundoran Bay Swim took place with over 100 hundred brave souls making the 2.4km swim from Tullan Strand to the Boat Quay.
The swimmers at Tullan Strand
The weather got hot in August – here's just one of those days – Bundoran reached 25.4 degrees at Finner Camp.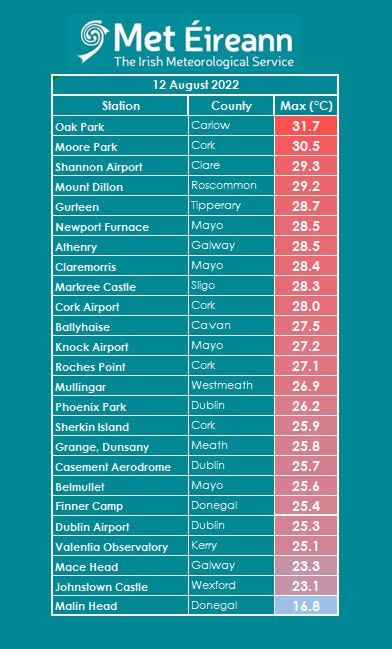 We even made it to the RTE Weather map with the lovely Joanna Donnelly the following day!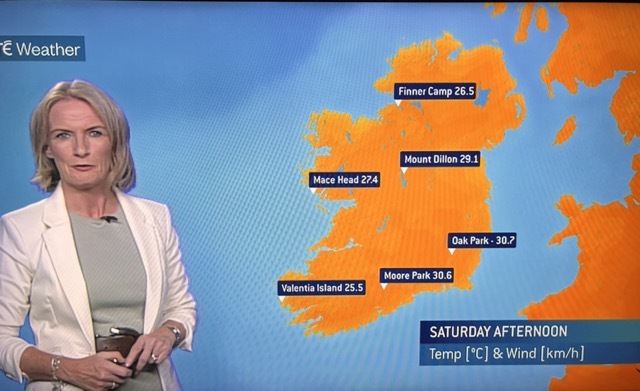 The Emergency Services Open Day returned on August 17th hosted by the crew at Bundoran RNLI and was attended by Bundoran Fire Service (DL18), An Garda Siochana and the National Ambulance Service, each providing an insight into the important service that they provide in the locality.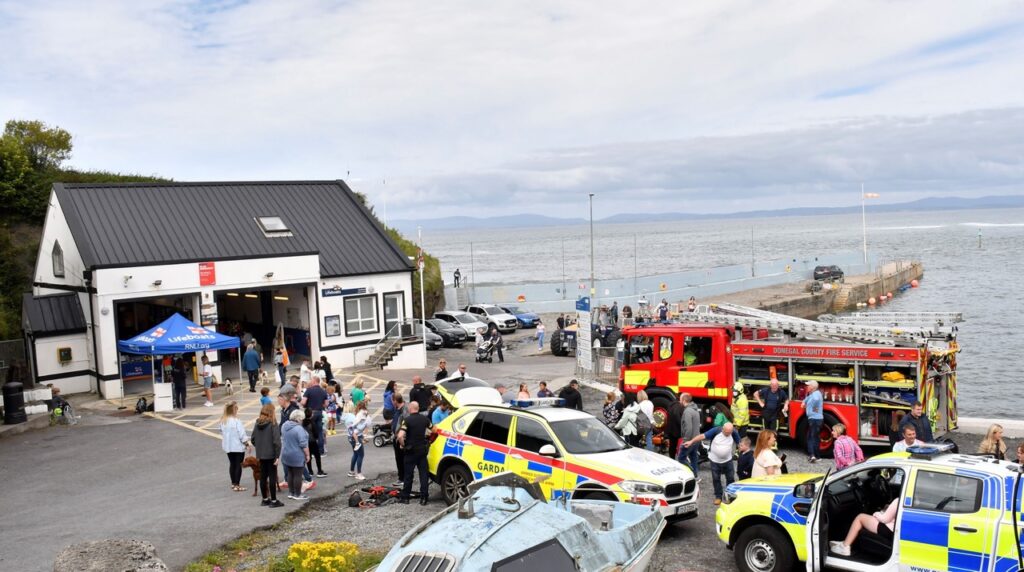 We also got some great new artwork at Main Beach creating another Selfie Spot for our trail!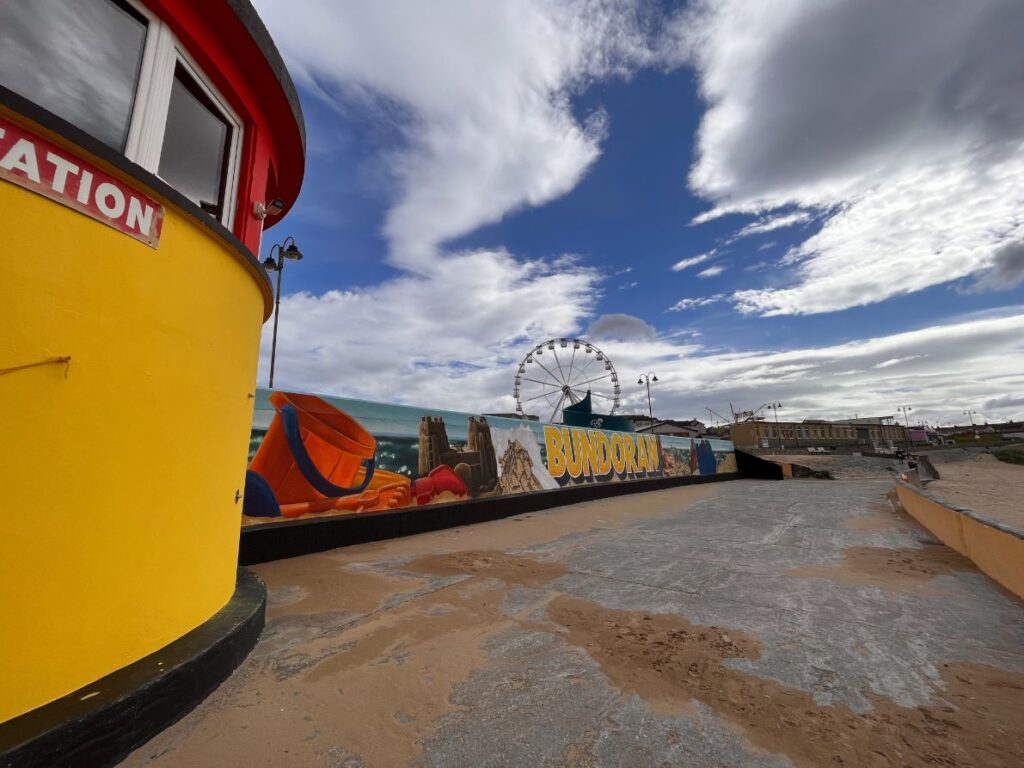 As a result of filming earlier in the year, the episode of the BBC's "Saving Lives At Sea" featuring Bundoran, aired in September.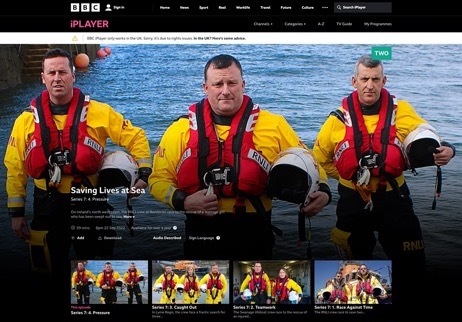 (Please note BBC iPlayer may not be available in all areas)
Also in September, local man Richie Fitzgerald released his first book chronicling his life growing up in Bundoran and chasing those elusive waves!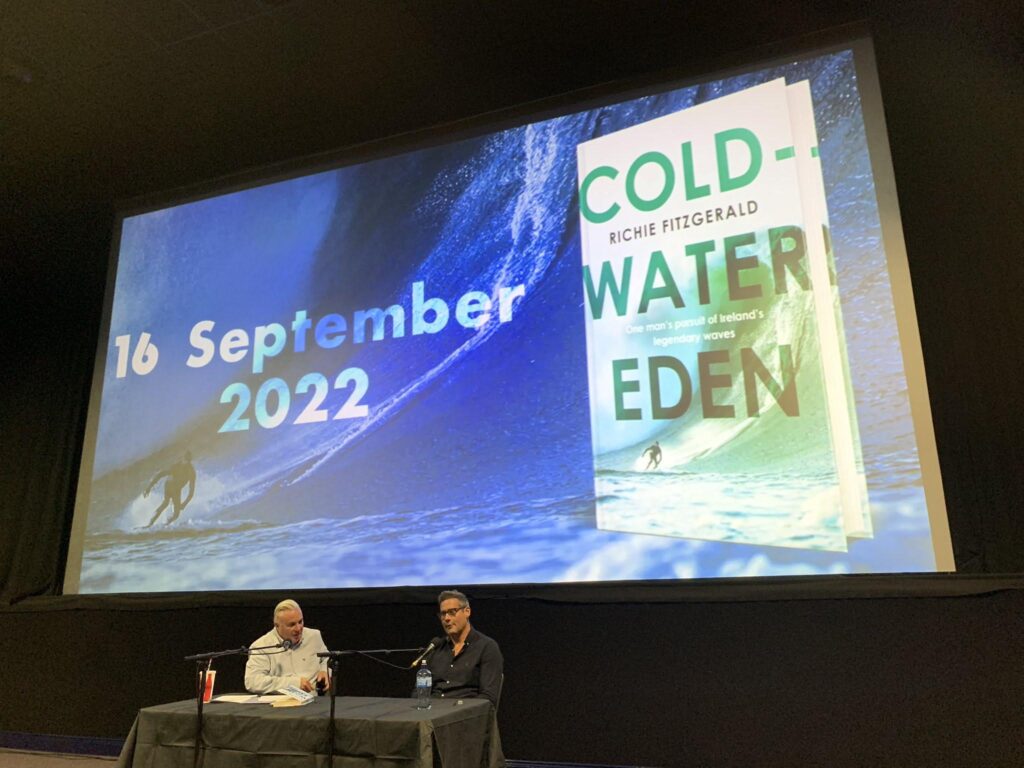 Back in July, Richie spoke with Tourism Officer Shane Smyth on the Bundoran Weekly Podcast about the release of the book – you can listen to the episode below!
On Saturday October 1st, the spectacular "Ride the Tide" parade happened in Bundoran with a parade of light from Bundoran Community Library to Main Beach culminating in a fire show by the shore.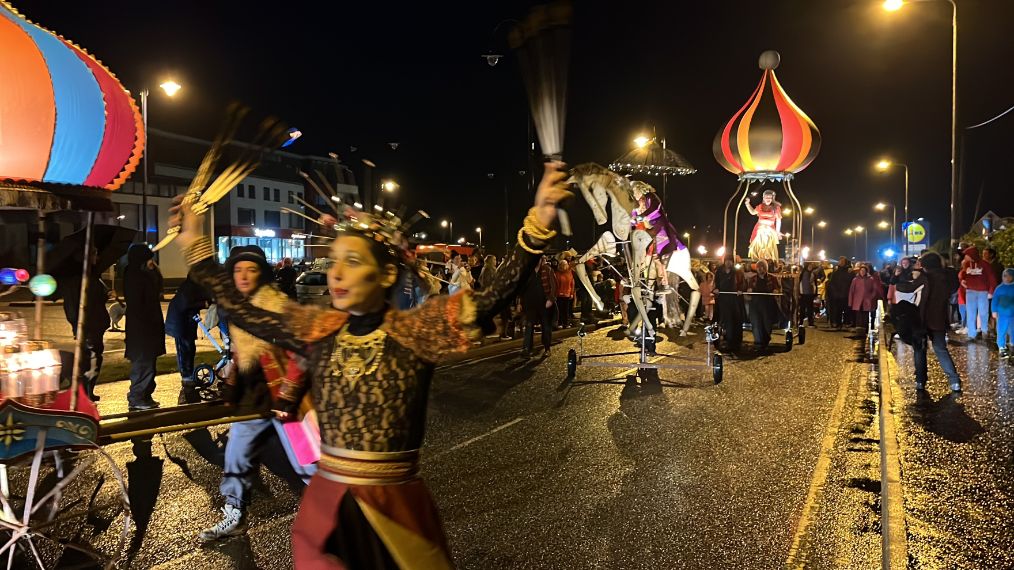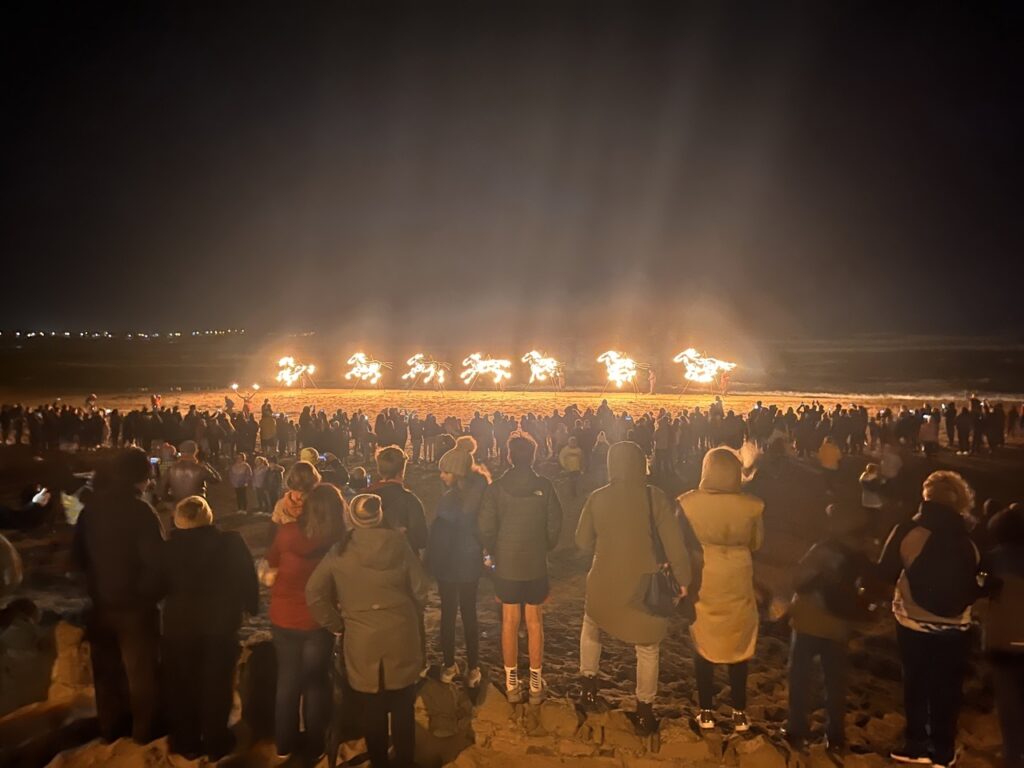 Following the tragic events in Creeslough, many members of the Bundoran community gathered to hold a vigil in memory of those who died in the tragedy. The vigil was led by Creeslough natives Donal McGettigan, Joe Mc Nulty and Angela Campbell each of whom now live in Bundoran.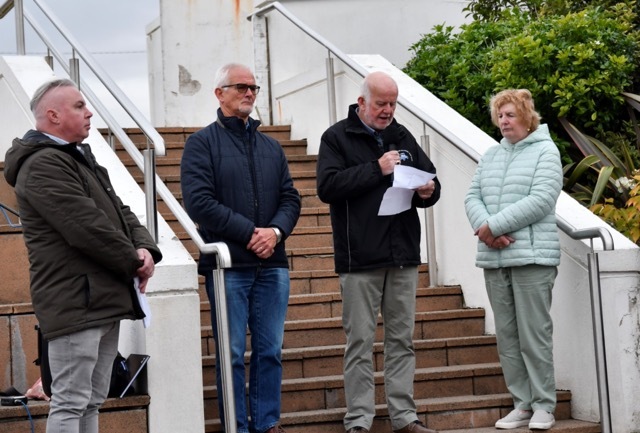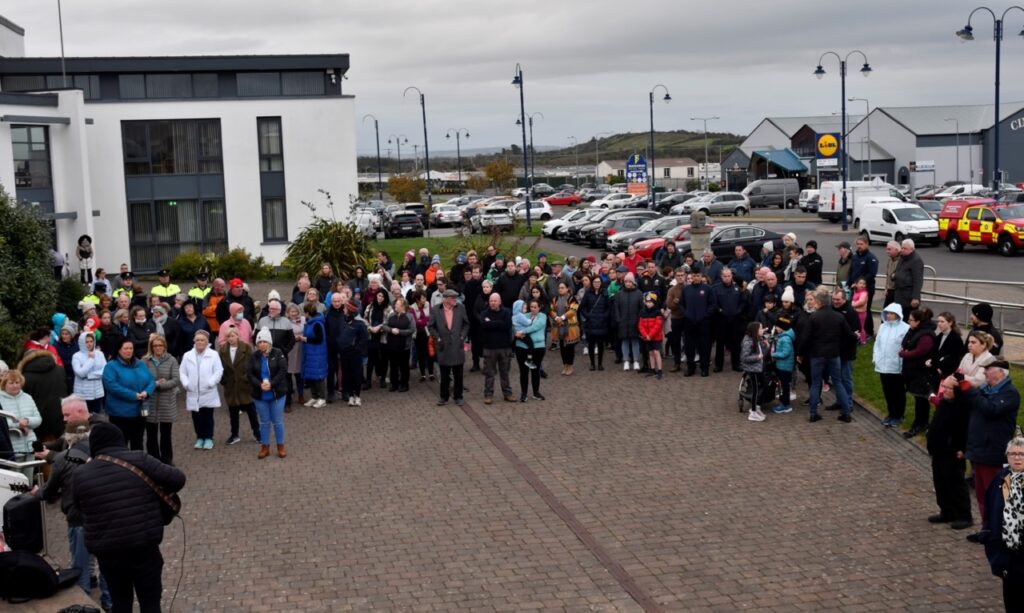 Europe Calling… In October, the inaugural Douzelage Festival of Europe was held in various venues in Bundoran seeing musicians and groups from across Europe perform for the weekend. Check out the highlights video below.
Halloween saw our usual Pumpkin Parade on Main Street with more than 100 participants.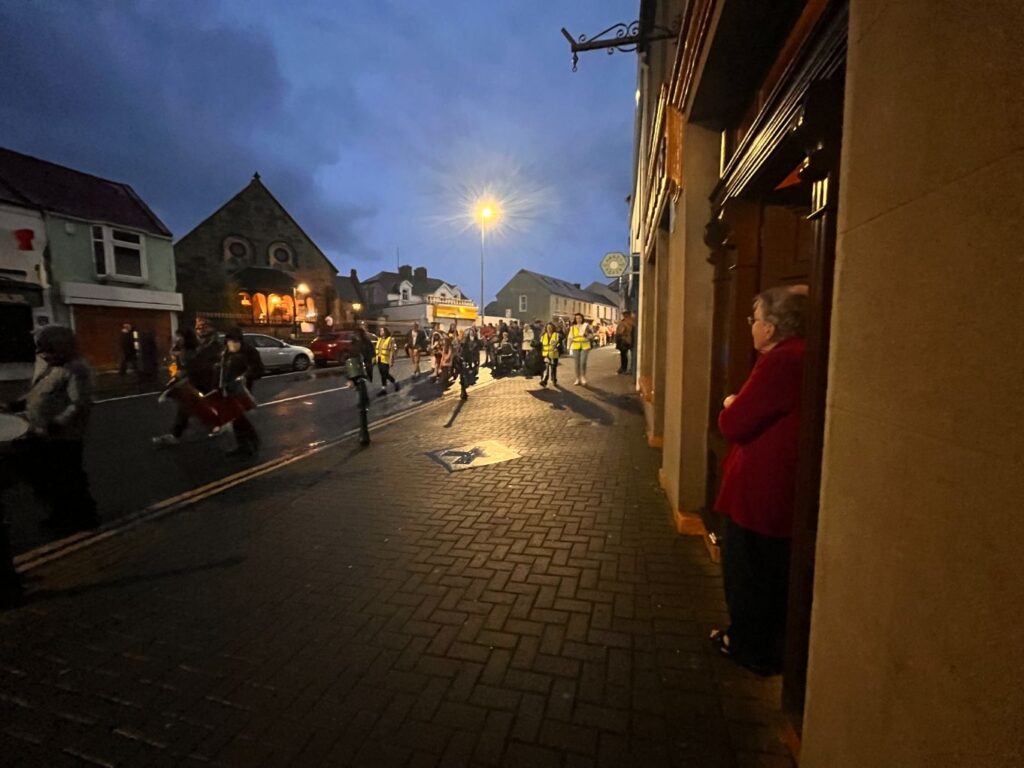 In a surprise move, international singing star Sigrid was announced to play the Chasin' Bull on Monday 21st November. Having missed playing at Sea Sessions she was anxious to make it up to her fans and held this intimate gig at the Bull.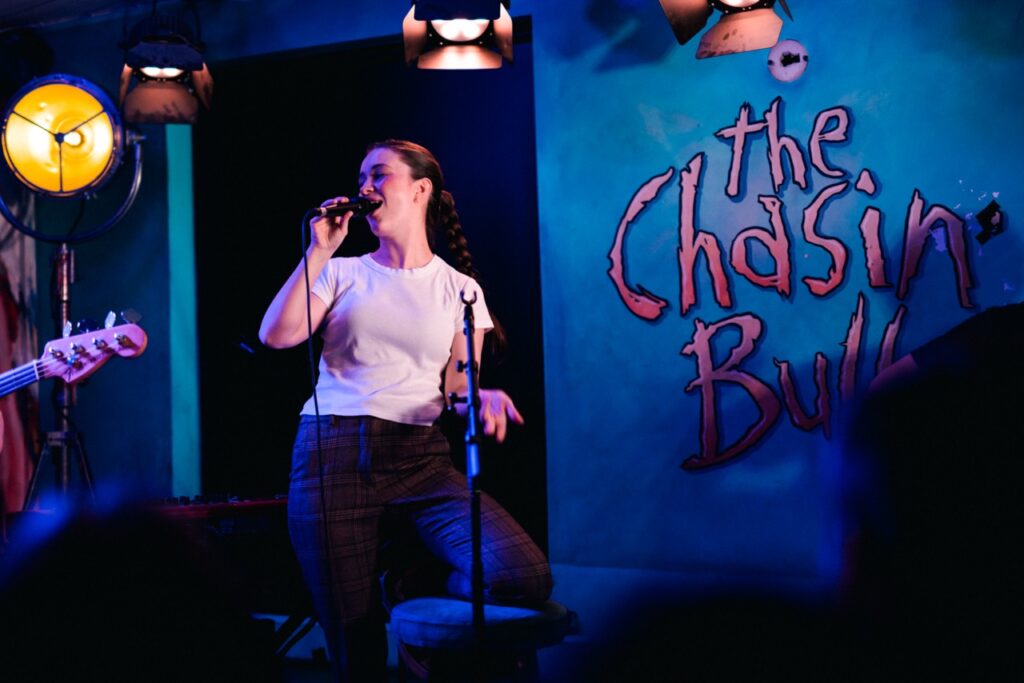 December saw the town once again lit up for Christmas as we prepare to welcome people home to their families, some for the first time in 3 years.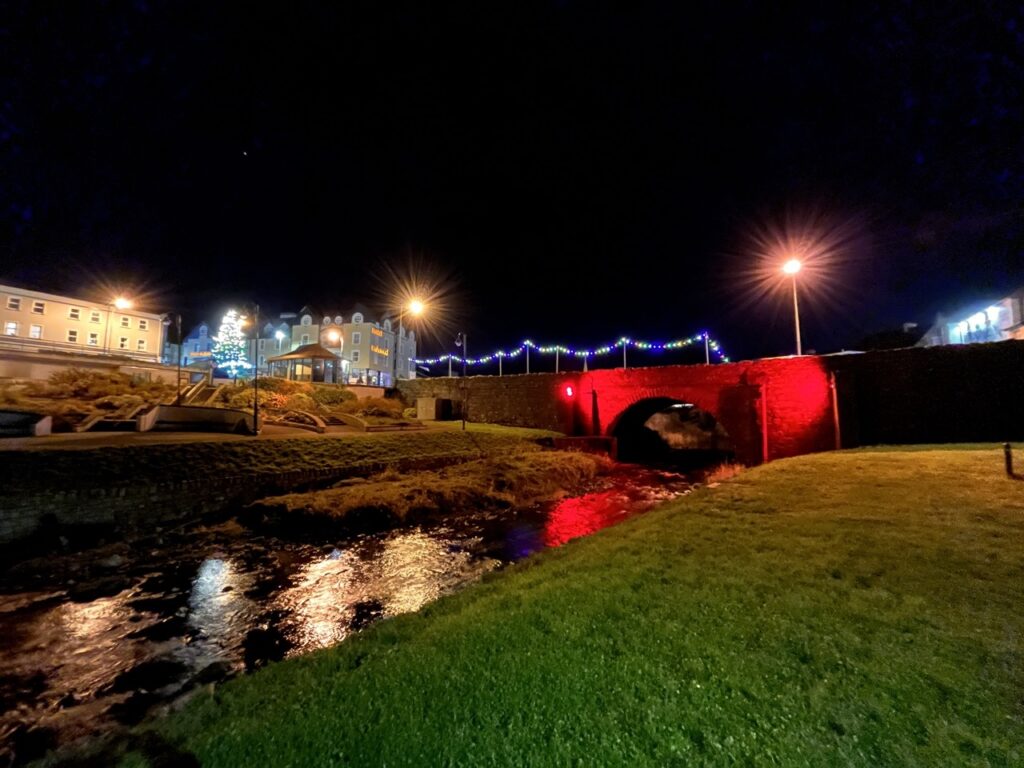 The Bundoran Weekly Podcast
Check out the latest episode of our weekly podcast below! To find out more click www.bundoranweekly.com