Safety first for Discover Bundoran Tourist Office
The Discover Bundoran Tourist Office has been awarded the Failte Ireland Covid Safety Charter which means that all staff there have undertaken requisite COVID-19 safety & hygiene control training.
The charter, is a government endorsed initiative designed to reinforce confidence in visitors to tourism businesses across the country. By signing up to the charter, all employees are agreeing to follow recommended guidelines for the sector.
Tourist Office manager and Bundoran Tourism Officer Shane Smyth said 'we are delighted to have been awarded this charter and to join with a number of other tourism businesses in Bundoran in reassuring guests that they can feel safe on entering premises and that staff are fully trained.  The training of staff is vital to demonstrate our commitment to the safety and wellbeing of our guests in town.'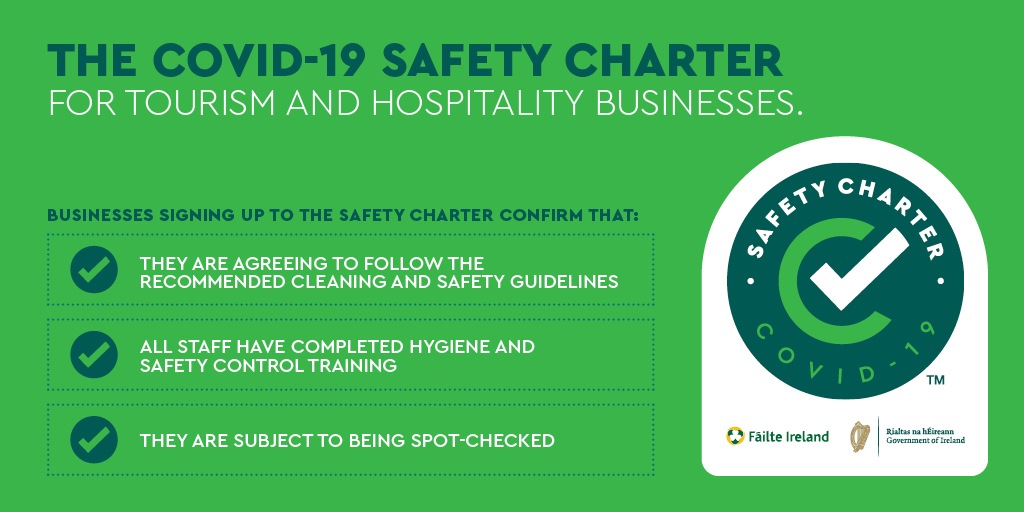 As Ireland reopens and people start to get moving around the country again, wherever customers see the COVID-19 Safety Charter logo, they'll know that recommended safety and cleaning guidelines are being adhered to and that staff members have completed essential hygiene and safety control training.
For more on Failte Ireland's safety charter click here
The Bundoran Weekly Podcast
Check out the latest episode of our weekly podcast below! To find out more click www.bundoranweekly.com