Top things to look forward to at Sea Sessions 2022
It's been 3 long years since Sea Sessions last took place here in Bundoran and we're so excited for what this weekend will bring! There's lots of things to look forward to and we've listed them below (in no particular order!)
The craic.
Whether you're here with a bunch of mates, your other half or flying solo the craic will be great. Make some new friends at the campsite, watching your favourite act or taking part in the beach sports! So many people have been looking forward to this event for the past few years and we're expecting nothing but good vibes!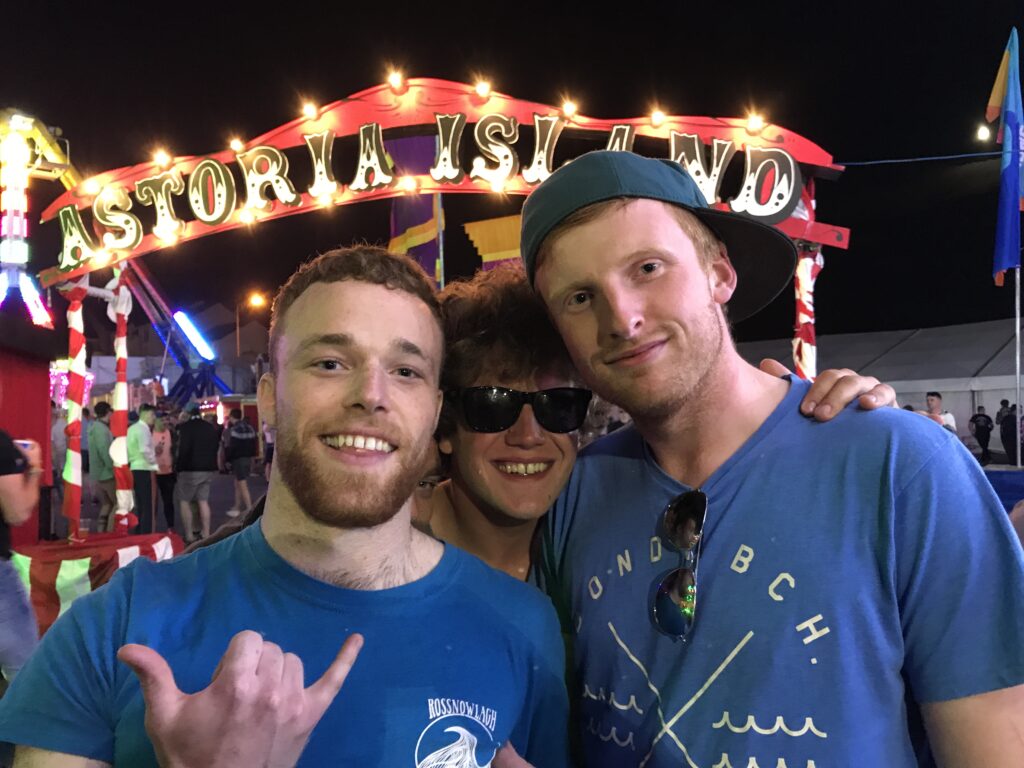 The national and international acts.
From Tinie Tempah, Joel Corry and Basement Jaxx to great Irish artists like Kodaline, The Academic, Faraway Martin and All Twins – you'll find them all this weekend at the biggest beach party of the year! DJs like Dec Pierce with his famous Block Rockin' Beats show are also guaranteed to be crowd pleasers!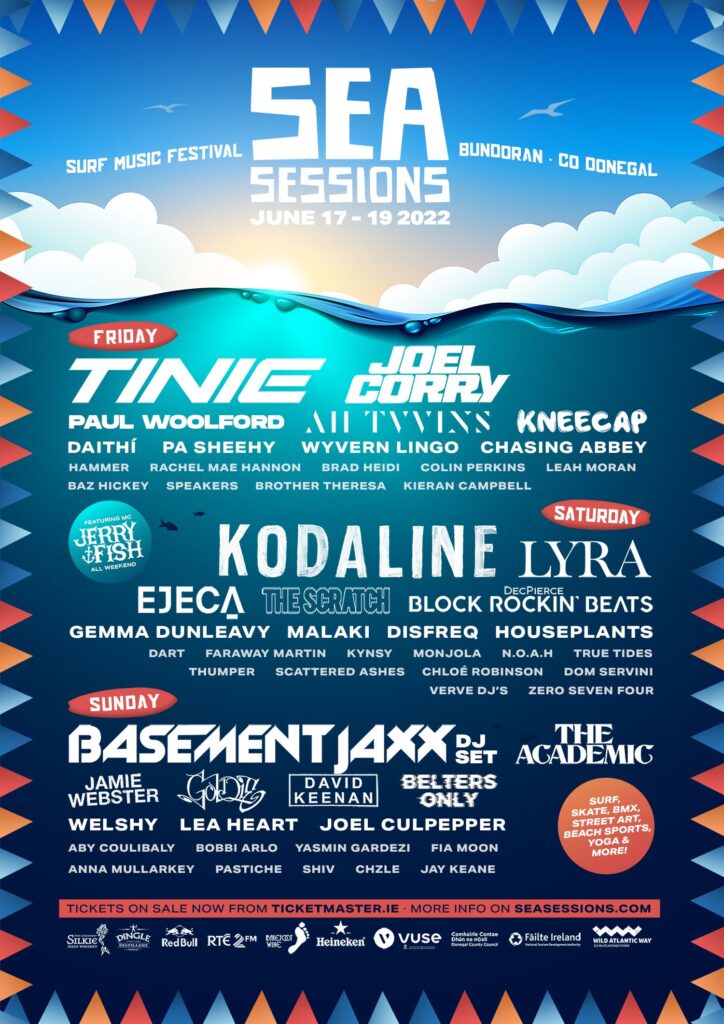 The atmosphere around town
Even if you're not going to Sea Sessions itself, it's still worth coming into town to experience the festival atmosphere! 10,000 people will be attending the festival with many more than that expected around town to soak up the party vibe.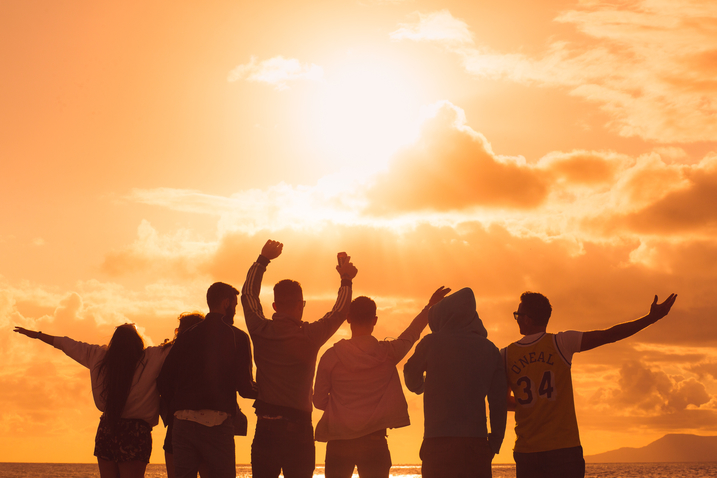 The music and after parties in pubs around town.
Check out our Event Guide for the full weekend roundup!
The top surfers.
In association with the Atlantic Technical University, the Sea Sessions Expression Session is a much anticipated element of the weekend as top surfers from across Ireland and Europe take part with €2500 up for grabs!
The competition was launched a few weeks ago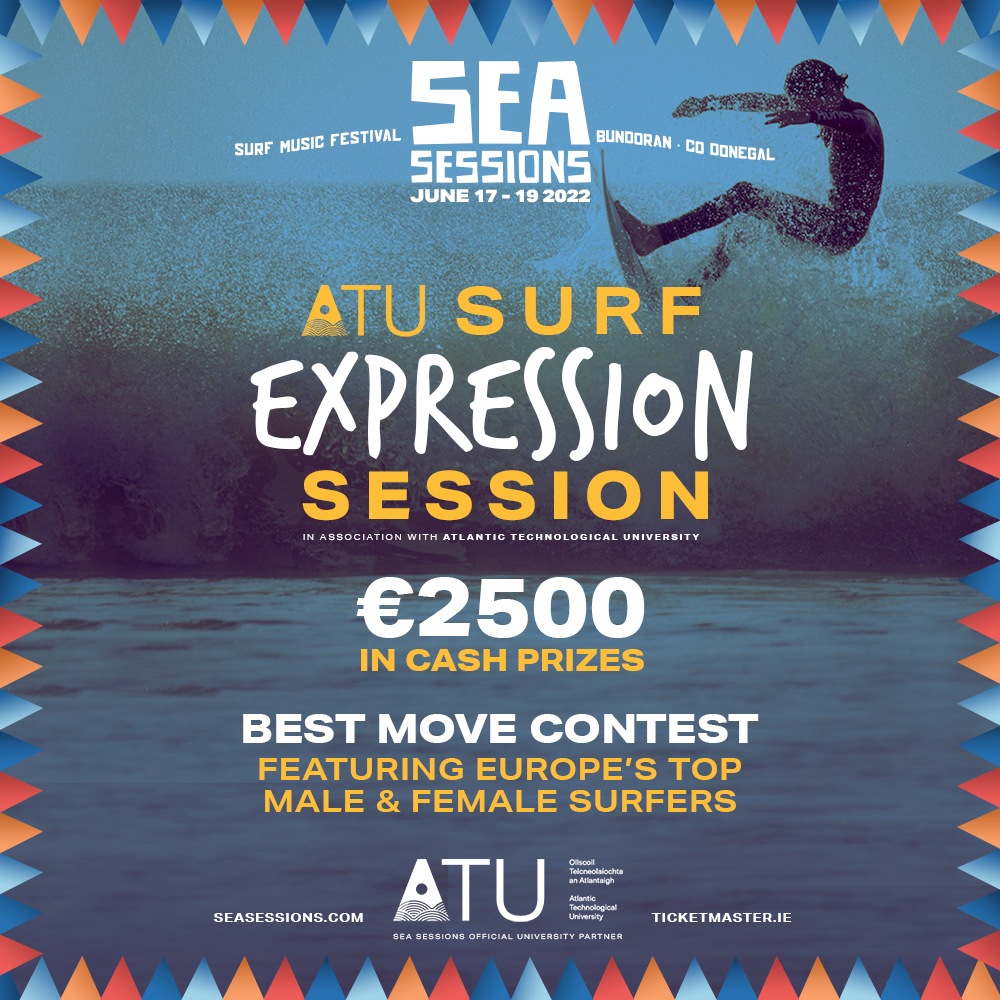 The selfie opportunities.
Looking for that perfect selfie or some great content for your instagram account? We've got you covered with some iconic spots dotted around the town and the coastline! Check out the Fairy Bridges & Wishing Chair, the Angel Wings mural (Salty Shell Coffee Shop), the Boat Seat (West End) and of course our famous sunsets. Follow the trail for yourself!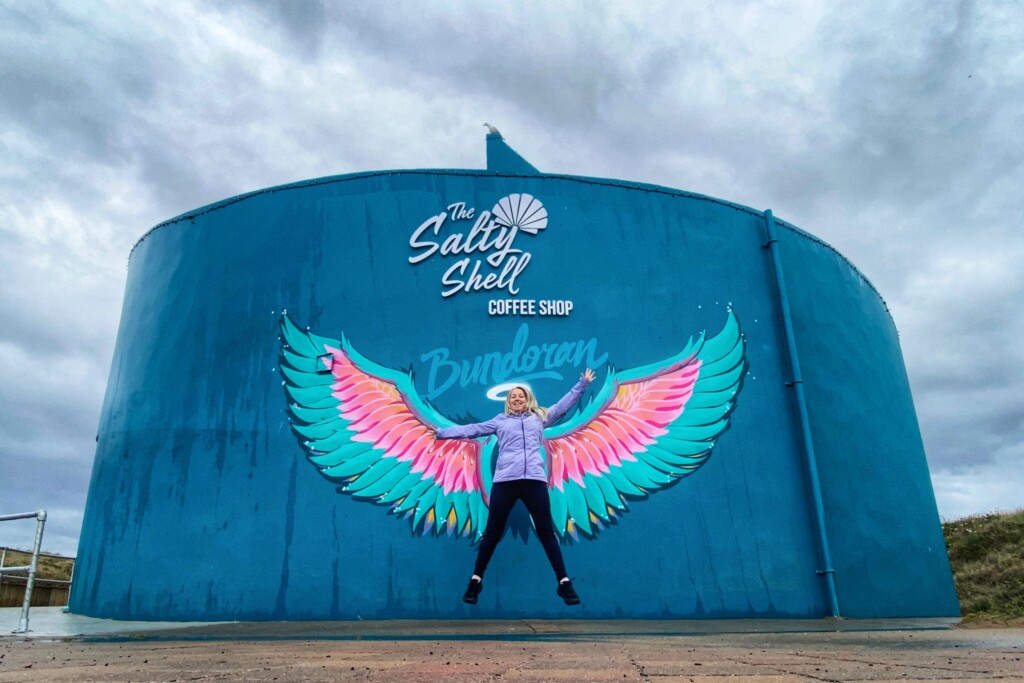 The beach sports
The Barefoot Beach Sports are back again including 5-a-side soccer, beach volleyball, ultimate frisbee, tag rugby and handball. Sign up to participate and shake off those cobwebs.
The legendary Bundoran hospitality
We're so excited to see everyone this weekend and can't wait to welcome you all back to Bundoran. We hope you have a wonderful and safe weekend!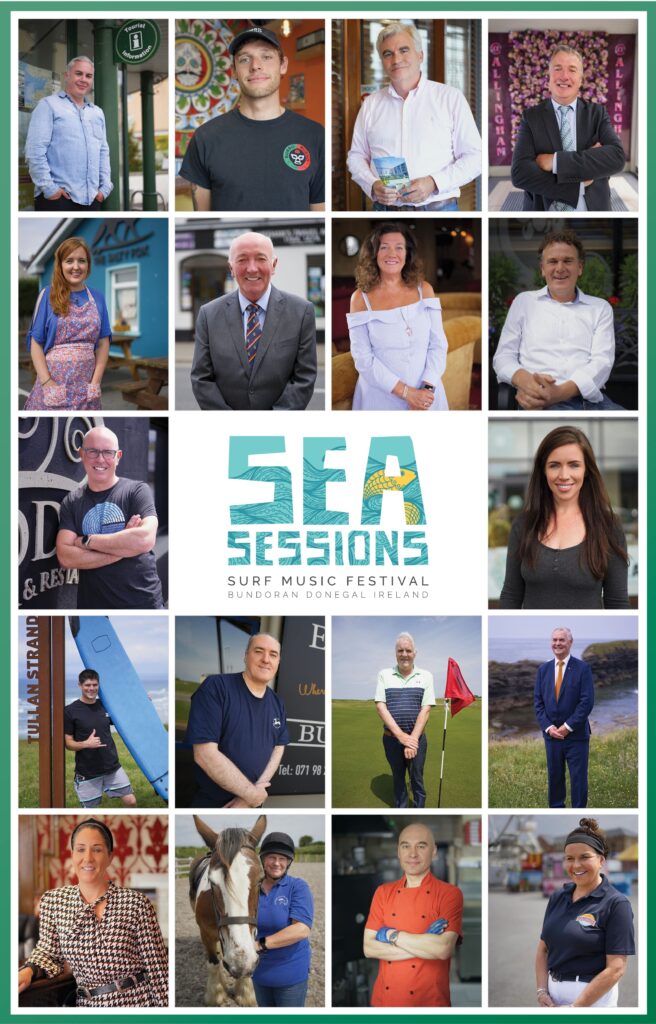 The Bundoran Weekly Podcast
Check out the latest episode of our weekly podcast below! To find out more click www.bundoranweekly.com