Allingham Festival 2023 – ready to rock
The 2023 Allingham Festival will bring bestselling authors, talented performers and national thought-leaders to Ballyshannon on 8-12 November.
Expanded to a five-day schedule, the 2023 Festival will take place in the Abbey Arts Centre and nearby venues. Copies of the Festival programme are available in shops throughout Donegal, Leitrim and Sligo, and online at www.allinghamfestival.com.
Opening Night of the Festival, Wednesday, 8 Nov, will focus on children's issues:
The Emerson Lecture – historian Anthony Begley reflecting on the fates of 19 orphan girls who were shipped from Ballyshannon to Australia under the "Earl Grey Scheme" in 1848, and
The Allingham Lecture – Ombudsman for Children Dr Niall Muldoon, speaking on "Children's Rights in Ireland – from the Workhouse to the Family Hub".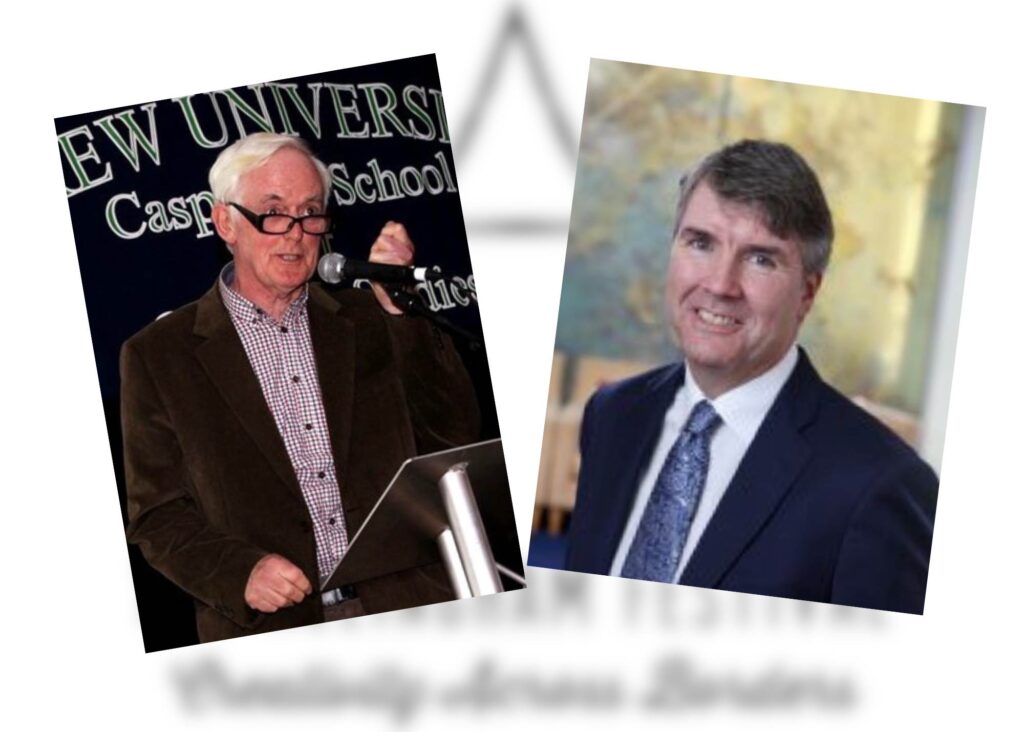 Other 2023 Allingham Festival highlights will include:
Irish soprano Regina Nathan, in a concert ranging from classical arias to the songs of Leonard Cohen and Tom Waits.
Bestselling domestic-noir author Liz Nugent (Strange Sally Diamond, Unravelling Oliver), in conversation with journalist and mystery novelist Sinéad Crowley (The Belladonna Maze, Are You Watching Me?).
Popular children's author Shane Hegarty, reading from his "Boot" series, "The Shop of Impossible Ice Creams" and his new stories in Ballyshannon-area schools.
Sunday Miscellany favourite Olive Travers, in a revised, expanded performance of Nets of Wonder: Stories on the Wall, combining her evocative radio scripts with artwork by Barry Britton and music by Eamon Travers. An exhibition of Barry Britton's artwork in the Abbey Arts Centre will foreshadow the performance, and the new Nets of Wonder scripts, artwork and music are being published as a book by Beehive Press.
A History Hedge School with History Ireland editor Tommy Graham and panelists John Gibney, Michael Kennedy and Zöe Reid.
Walking with Memory – a one-man show featuring veteran actor and adjudicator Walker Ewart.
Ebb and Flow – Marine scientist and champion surfer Easkey Britton in conversation with author and poet Denise Blake.
'Margaret' – a powerful one-act play based on the life of Margaret Thatcher, performed by Rachel O'Connor.
A choral concert. the traditional Sunday-evening finale of the Allingham Festival, in St Anne's Church, the parish church of William Allingham.
Films at the Festival:
The Deepest Breath – a big-screen showing of the award-winning Netflix documentary on freediving, including a Q&A with producer Jamie Lee Dalton.
Obituary – a screening of the gripping television series filmed in Ballyshannon and Bundoran, followed by a Q&A session with Executive Producer Paddy Hayes, Location Manager Mai Kelly and key production personnel.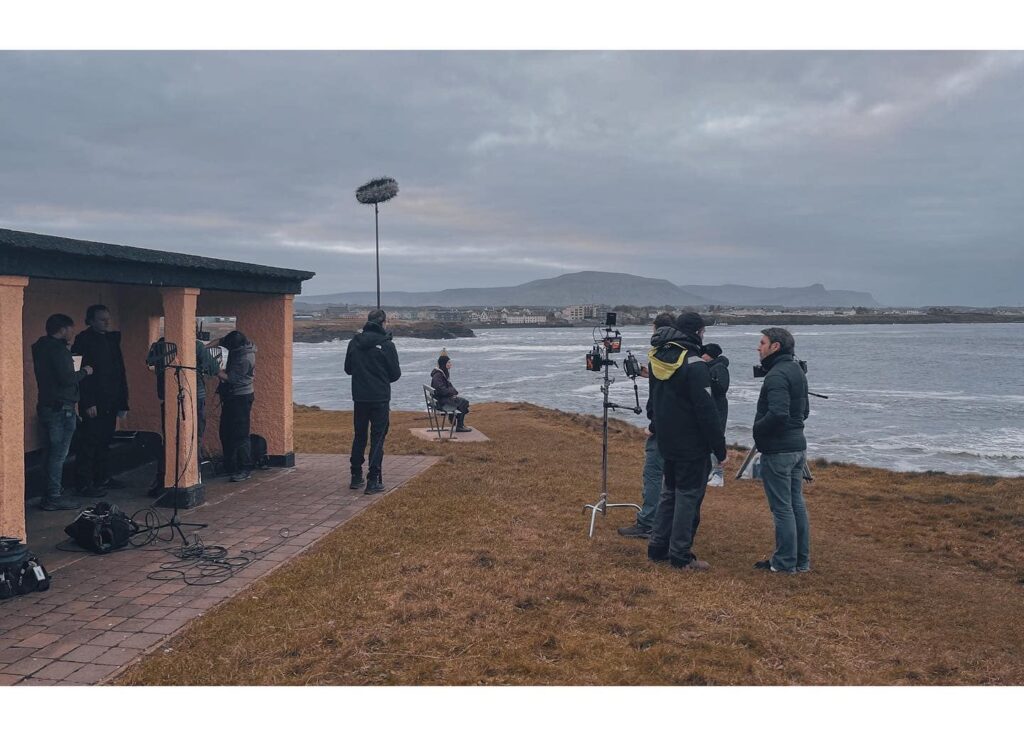 Reel Border Shorts – four short documentary films highlighting the memories and consequences of The Troubles.
Drumhome Land Of Saints & High Kings – a film by Peter Mullaney
Book Launches:
Ebb and Flow – Easkey Britton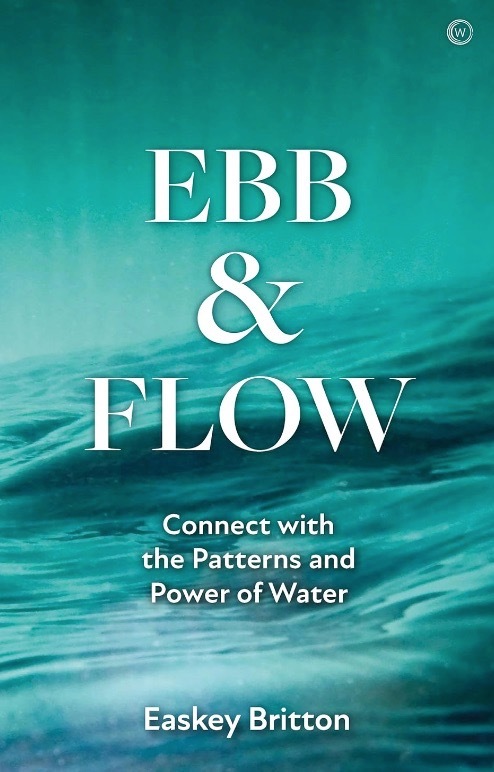 Finding Fairy Beliefs and Mysteries in Donegal – Keith Corcoran
From Carn to Cluain Barron – poetry and family history by Roisin Lee
Nets of Wonder – Olive Travers, Barry Britton, Eamonn Travers
Workshops:
Studio Photography, with Mark Fearon
Children's Art Workshop, with Christine Fox
Little Top Stars – Circus skills for children
Open Mic Events:
Open Mic with Tony Liston – McIntyre's Bar
Come One, Come All – Poetry Readings – Dicey Reilly's Pub
Gather Again – Readings and the PJ Drummond Recitation Competition, led by Allingham Committee Chair Conor Carney
Awards Ceremonies:
Primary Schools' Writing Awards
Secondary Schools' Flash Fiction Results
Adult Poetry and Flash Fiction Awards, introducing the new Francis Harvey Award for Poetry – Kate Newmann and Alan McMonagle, Judges
The 2023 Allingham Festival will also host a regional meeting of the WORD organisation, an association of professional and aspiring writers. Free event, and all writers are invited to attend.
The 2023 Allingham Festival programme, with updated information and booking links, is posted on-line at www.allinghamfestival.com. Pre-booking is recommended.
The Allingham Arts Association acknowledges the financial assistance of the Donegal County Council, the Sponsoring Partners of the Festival, and the merchants of Ballyshannon.