Waterworld Charity and Community partner cheques presented.
In sweltering heat , the beneficiaries of the Waterworld Community and Charity Day, held on Saturday June 2nd, were presented with the proceeds from the day's admissions.
Four charities and community groups were chosen to be beneficiaries of the annual event which thanks the locality for their continued support while offering a unique fundraising opportunity for deserving charities and community groups.
This year's beneficiaries were the Inbhear Na Mara Residential Unit (Bundoran), Irish Wheelchair Assocation (Donegal), Magh Ene Historical Society (Bundoran) and Childhood Cancer Care. Each partner received a total of €650.00 towards their annual fundraising efforts. Supporters of the charity and community partners were encouraged via social media posts and videos to attend on the day so that donations could be maximized.
General Manager of Waterworld Bundoran Anderson Keys speaking at the presentation said 'The annual Charity Day fundraiser is extremely popular judging by the number of applications received pre-season and of course it highlights Waterworld's Birthday with this year being the 27th! But more importantly it contributes to the community both local, regional and national which I trust, with the continual backing and support of the Board of Directors will continue for many more years to come.'
Waterworld is open for its 27th season on the sea front in Bundoran from 10am – 7pm daily for July and August.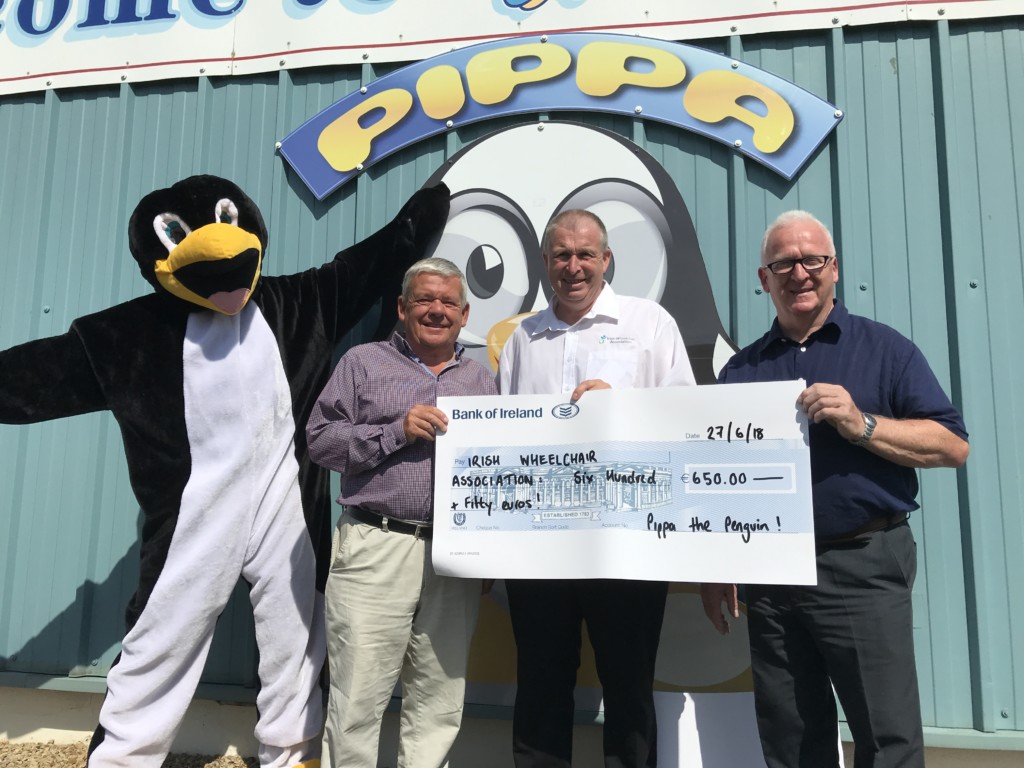 Ends