Bundoran Christmas Concert this Friday!
In what has become something of local tradition, this Friday, December 4th will see the premiere of the Bundoran Community Christmas Concert. The aim of the concert is to raise funds for Bundoran Community Centre and to support the great work it does. This year for obvious reasons it is online but in keeping with the theme of the music from where the Erne and the Drowes meet the sea, the festive concert highlights the rich tapestry of music that has emerged from this area that we call home. MC on the night will be none other than the effervescent Marion Fitzgerald, well-known entertainer, former Bunratty singer and broadcaster on Ocean FM, who will also be singing and playing.
Some blasts from the past, present and future
The hard-working 3rd and 6th class students from St Macartan's National School aren't allowing a global pandemic to stifle their creativity and have produced some lovely readings of Christmas poems for the festive concert. Special credit should be given to the diligence and professionalism of the staff the school. They are an integral part of the glue that bind us all as a community.
Country legend Philomena Begley will be introducing one of her favourite songs from her extensive discography as well as recounting her fond memories and connections with Bundoran, a small seaside resort that has had people literally dancing by the sea for centuries. Ballyshannon man, Eurovision Song Winner, Charlie McGettigan gives a lovely rendition of a song he wrote about growing up in Ballyshannon. Local guitar god Johnny Gallagher, who has more than held his own on the same stages as blues and rock legends like Buddy Guy, Johnny Winters and countless others, will be serving up his voodoo sonic soup. Be thee warned! Staying in Bundoran, radio presenter, producer, engineer and musician Jim Corbett is another very welcome addition to this year's show. Also featured in the concert is award-winning songwriter and Bundoran businesswoman Áine O'Doherty, who will be providing yet another mesmerising performance of her own material as well as a festive tune in her own inimitable style. Speaking of Bundoran-based award-winning artists, composer, guitarist Chris Fox, former music student at the North West Regional College, Derry will be performing a sublime piece of music for the concert also.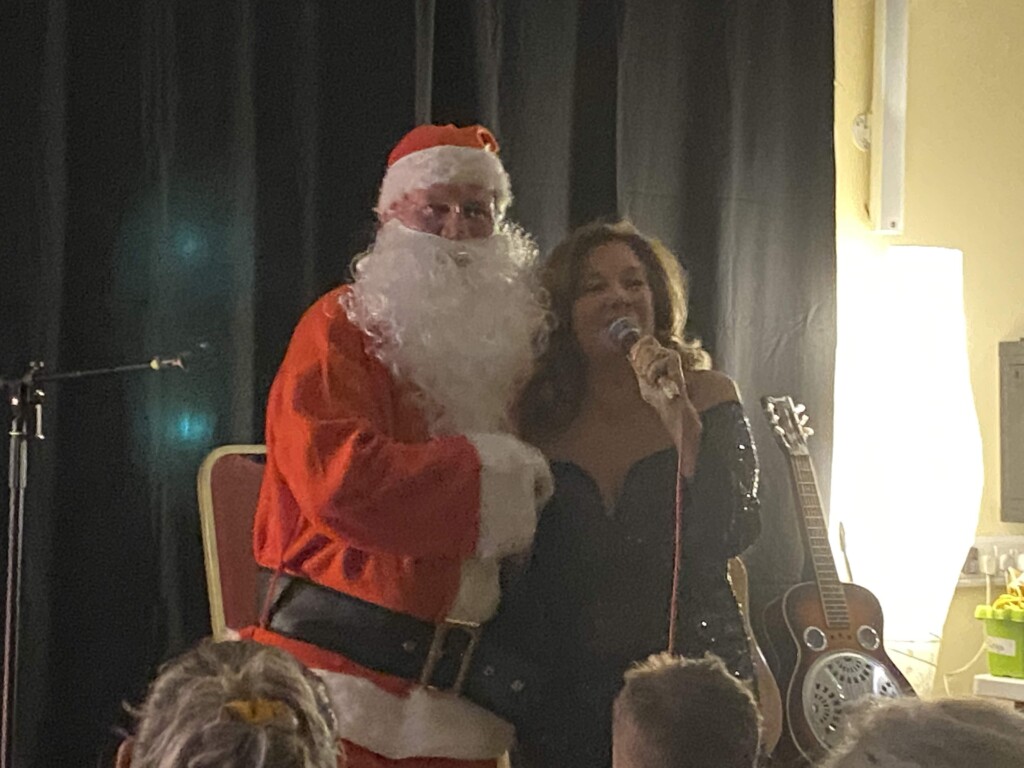 Tradition
Meitheal (from the Irish word for 'working collaboratively') are a specialist trad project group that focuses on the music from their area, south Donegal, West Fermanagh and North Leitrim, an area they refer to as the borderlands. Filmed before Covid restrictions at the iconic McIntyre's Pub (in partnership with the Ballyshannon Folk Festival), a stripped down Meitheal, featuring the sublime vocal talents of Farrah Bogle, play some local tunes and songs from their album Songs of Erne before a transatlantic flurry via the 5-string banjo virtuosity of Bundoran man Rory Corbett (Erdini member and currently studying for PhD in Musicology at UCC). Steve Cooney's haunting rendition of Ruaidhrí Dall Ó Catháin's composition 'The Hawk of Ballyshannon', (composed in 1640) shows how resonant the traditional music of the area remains, thanks largely to the Herculean educational efforts of fiddle player and master teacher Seamus Sweeney. Meitheal were very proud to be part of this year's Ballyshannon Folk Festival which was also online due to Covid restrictions. The committee, to their eternal credit, went online and ensured that the longest-running folk festival in Europe continued unabated.
Staying in Ballyshannon, we are also featuring 3 of the finest musicians in the Northwest, they are Michael Christie, Stephen Gallagher and Jason Kelly, 'The Kings of Cool' with their gorgeous Beatles-esque 'Border Song'.
Leitrim Calling
Live from Kinlough, Richard Nelson, Van Morrison and Paul Brady's steel guitar virtuoso will be performing a sweet arrangement of a popular Christmas tune. From the south end of Leitrim but a man with strong musical connections with Bundoran is Ronan Gallagher, Leitrim's hardcore troubadour and prolific songwriter (nominated for best folk artist on Canadian Radio in 2019). He will perform one of his tracks from his first album 'Always Broke, Never Broken'.
There are a few more local treasures in store for what will be a great night of music from rock, country, folk, trad, transatlantic tunes and festive songs.
The 90-minute concert begin at 8pm as a watch party on www.facebook.com/BundoranCommunityCentre/. A virtual PayPal tip jar will allow people to donate directly to Bundoran Community Centre if they so wish.
Check out the latest episode of our weekly podcast below! To find out more click www.bundoranweekly.com 
Discover Bundoran on Social Media – click here