An "ice" time ahead for Thrupenny Pool users
Four Donegal swimmers who regularly use Bundoran's Thrupenny Pool for training are currently in Samoëns in France competing for Team IISA Ireland in the 5th International Ice Swimming World Championships.
Sarah O'Malley Daly, Martin McGee, Martin McDevitt and Ann Morrow all from the south Donegal area are part of a 31-strong team that will represent Ireland at the championships which will run until this Sunday.
The four are regular users of Bundoran's Thrupenny Pool.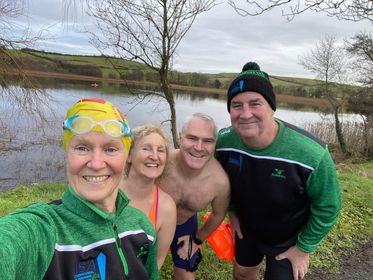 Samoëns is a ski resort in the south east of France close to the Swiss border and will host almost 500 competitors from 42 countries, including swimmers from South Africa, New Zealand, Mongolia, Israel, Morocco, Iceland, Ukraine, Canada, USA, Chile, Argentina and of course most countries in Europe including Great Britain & Ireland.
Ice Swimming is swimming in water temperature of below 5ºC unassisted wearing only a silicon cap, a pair of goggles and a standard swimming costume.
The 'blue-ribbon' event remains the 1000m freestyle and the winners of this distance are crowned the King and the Queen of the ICE. The current King of the ICE and world record holder is Marcin Szarpak, a 21 year old elite swimmer from Poland. The current Queen of the ICE, and world record holder, is Alisa Fatum, a 27 year old elite swimmer from Germany.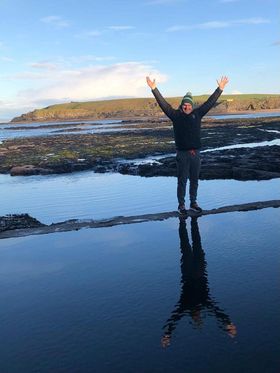 Ram Barkai, IISA Founder and Chair commented "IISA has grown tremendously in the past several years. This is by far the biggest World Championship we have been holding since our inception in 2009. Exciting times for Ice Swimmers around the world".
Other distances, all eligible for world records by IISA (and Guinness World Records 'GWR'), are 500m free style, 250m free style, 100m free style/back stroke/breast stroke/butterfly and an individual medley of 50m free style, back stroke, breast stroke and butterfly. IISA also holds its country relay, with mixed gender teams, of 4x250m free style with the world record currently held by Poland, followed by Germany and Great Britain.
"We expect to see many world records shattered in this event," said Petal- Stoychev. IISA board member, a four times Olympian and 2 times IISA world Championship King of the ICE (winner of the 1000m free style). "We have many new fast swimmers. The 1000m free style final will be at Olympic level," added Petar
Live updates from the event can be found on Facebook – https://www.facebook.com/IISA.IceSwimming
The Bundoran Weekly Podcast
Check out the latest episode of our weekly podcast below! To find out more click www.bundoranweekly.com