Top things to do for kids in Bundoran
There's so much on our "top things to do for kids in Bundoran" list! Activities take in the town and also the region as a whole. Check out the list below!
---
Waterworld
Bundoran's favourite family destination is the famous Waterworld indoor water park right on the sea front! Open daily throughout July and August with 4 sessions a great few hours fun is guaranteed on all their popular features like the Whizzer and Gravity speed slides, the Three Lane Multislide, Pirate's Galleon Ship and more. Sessions should be booked online in advance to avoid disappointment! You can book your slot here.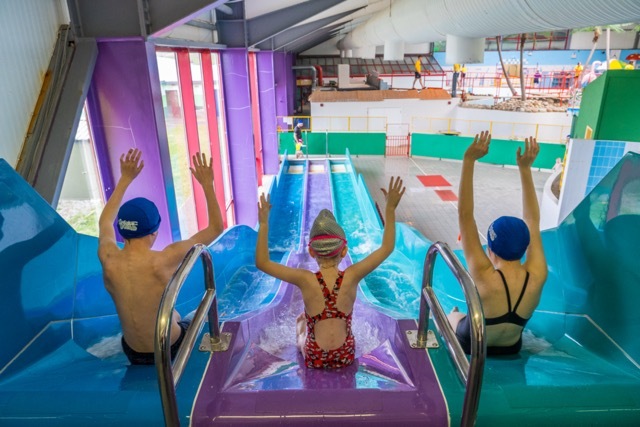 ---
Bundoran Adventure Park
The funfair, the hurdy gurdys – whatever you call it, this is a great fun way to spend an afternoon or an evening with the family! Located on Bundoran's Sea Front Bundoran Adventure Park has a huge range of rides and fun activities including The View Wheel. Please note entrance to Bundoran Adventure Park is FREE however wristbands can only be purchased online. Click the BUY WRISTBANDS tab where their entire range of packages are available to purchase on mobile or desktop. They accept both printed vouchers and mobile phone/tablet proof of voucher. It couldn't be easier!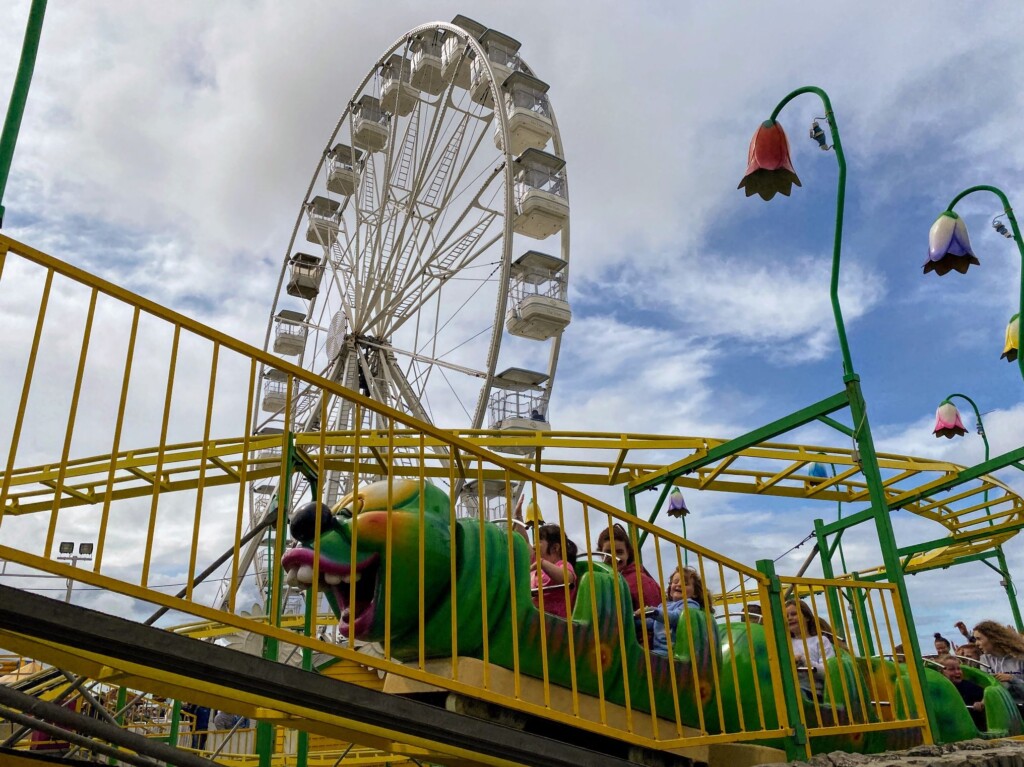 ---
Bundoran Glowbowl
A great chance to play against your family and see who's the best bowler! Bundoran Glowbowl on Main Street is part of the Mack's Amusements Centre. Check them out on Facebook here.
Bundoran Glowbowl is open during July and August daily from 11am until 11pm.
Winter Weekends
Friday 5pm – 10pm,
Saturday Midday – 10 pm,
Sunday Midday – 7pm.
Amusements open every day from 9:30am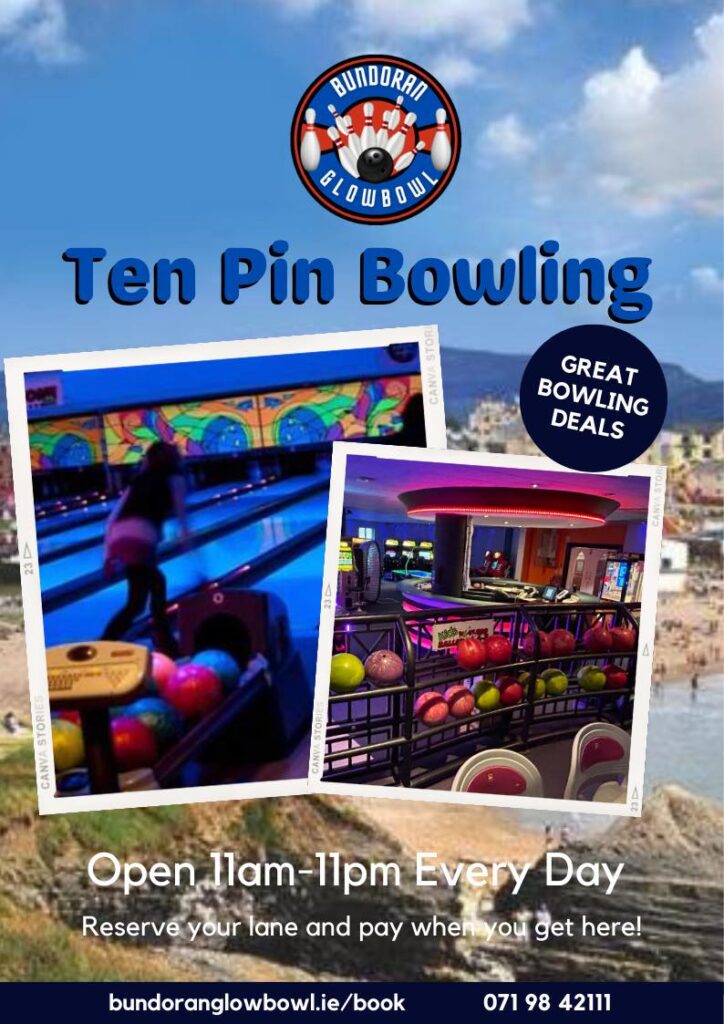 ---
Rockpools
There's lots of rockpools along our coastline from Main Beach, Thrupenny Pool and West End with plenty of exploring to do for a huge variety of marine life. Please be mindful of the tides if walking near the coast. Click here for the latest weather forecast and today's tide times. If you see someone in trouble on the coast dial 999 or 112 and ask for the Coast Guard.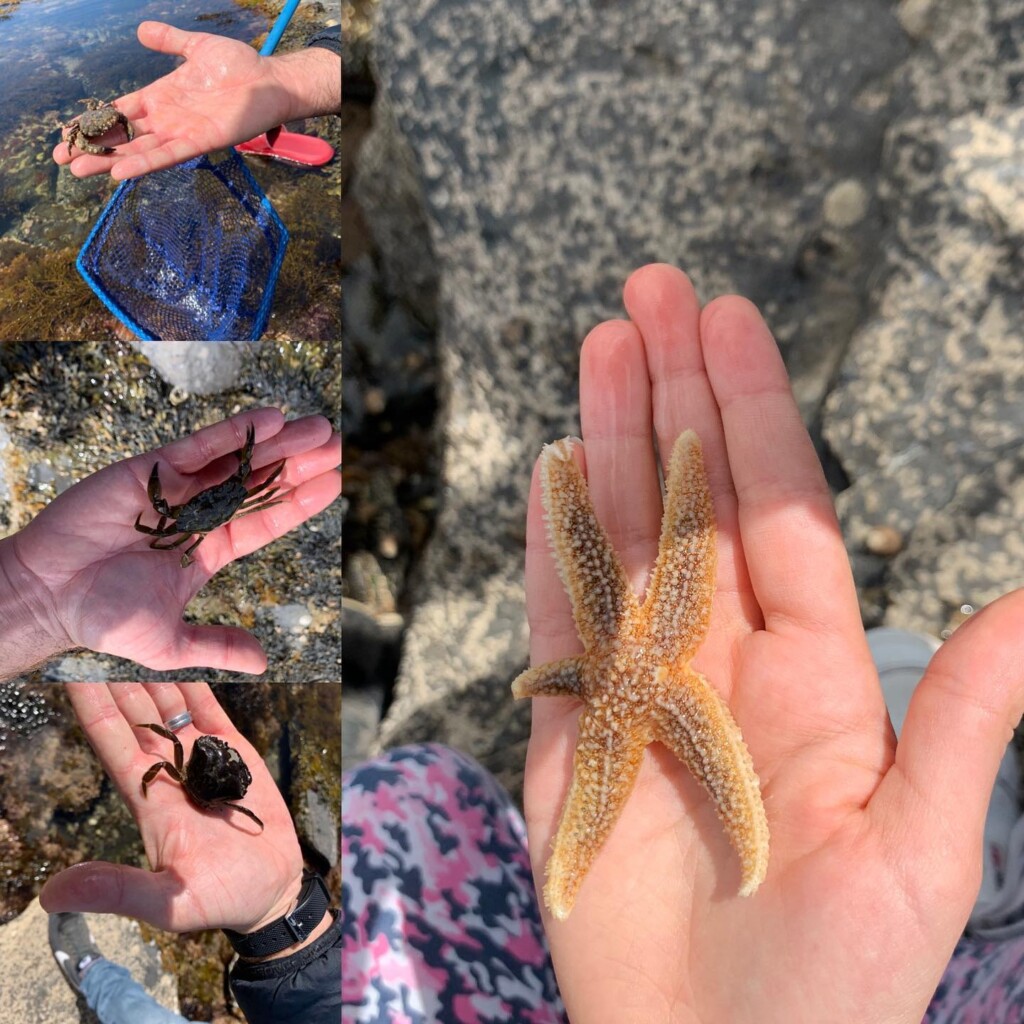 ---
Build A Sandcastle
As beach traditions go, it's the most traditional of them all! Buckets and spades can be got in any of the souvenir shops around town. Go on… let your creative juices run wild!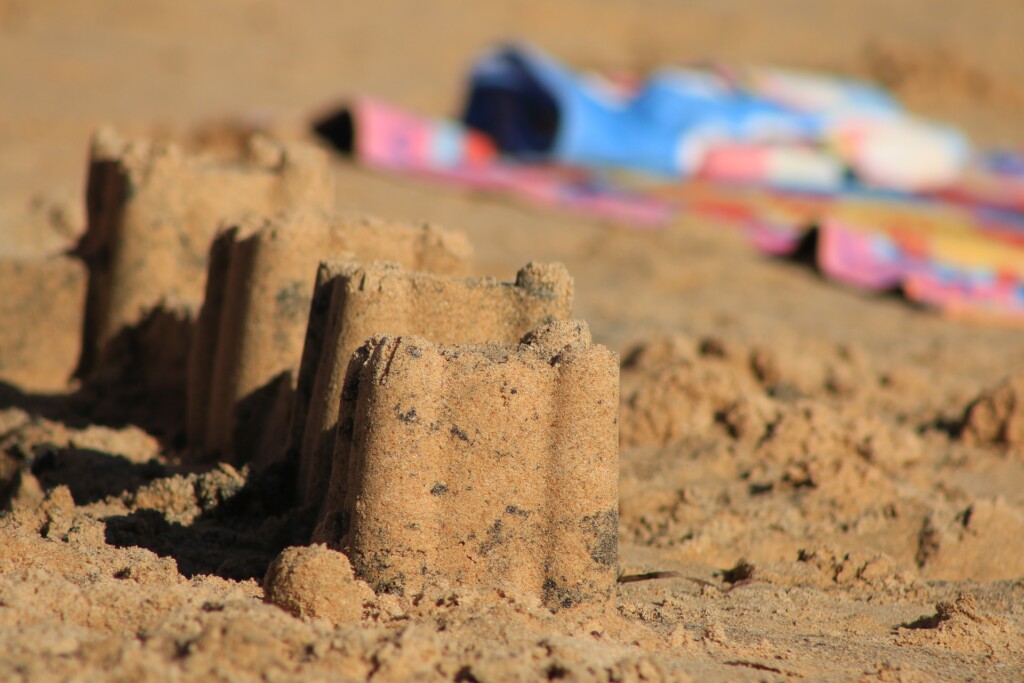 ---
Horse Riding
Learn to ride a horse in the comfort and safety of professional instructors in an indoor or outdoor arena or on the beach (depending on experience). Donegal Equestrian Centre at Finner (Ballyshannon Road) will look after you.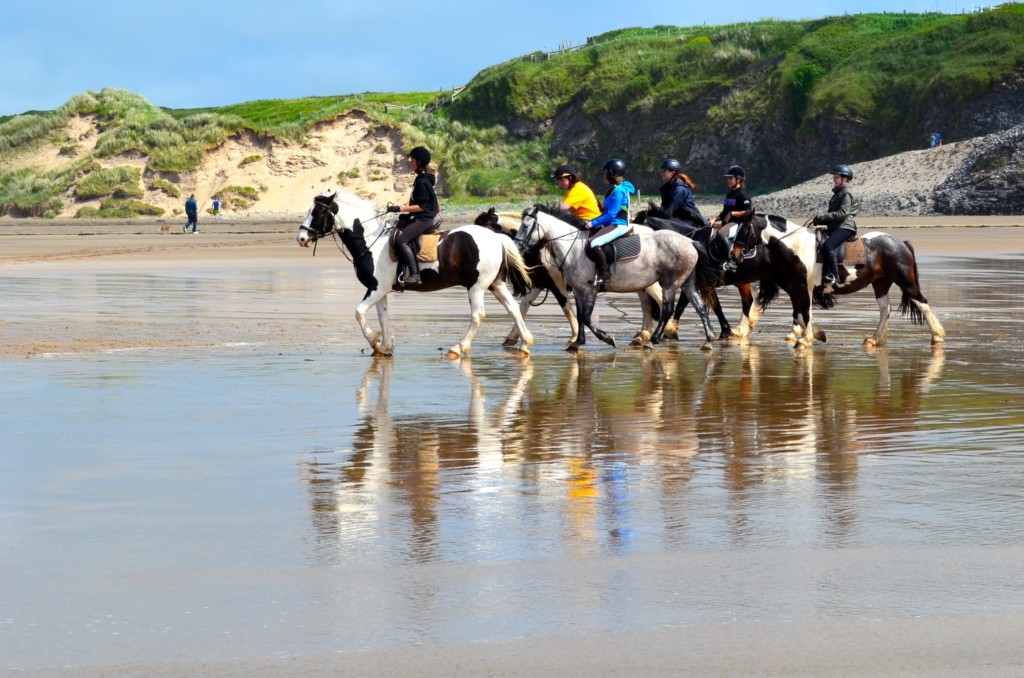 ---
Donegal Bay Adventure
What they offer: Stand Up Paddle boarding, Kayaking & Surfing, Coastal Adventure tours, Kids Camps at Bundoran Pier, Co. Donegal they offer Coastal adventures and at Rossnowlagh Beach, Co. Donegal they offer Surfing Lessons.
To book call: 083 185 5164 or Email: donegalbayadventure@gmail.com and for more info check out their Facebook page: https://www.facebook.com/donegalbayadventure
---
Murfs Surf School and Bike Hire
Based at Tullan beach, Tullan Strand Road, Bundoran, Co. Donegal.
Murfs surf School offers Surf lesson for beginners to advanced. Rental of Surfboards, Wetsuits, Boots, Gloves and Hoods and also offers Bike rental.
Call: 086 151 4924 or check out the Website for more info at : https://www.murfssurfschool.com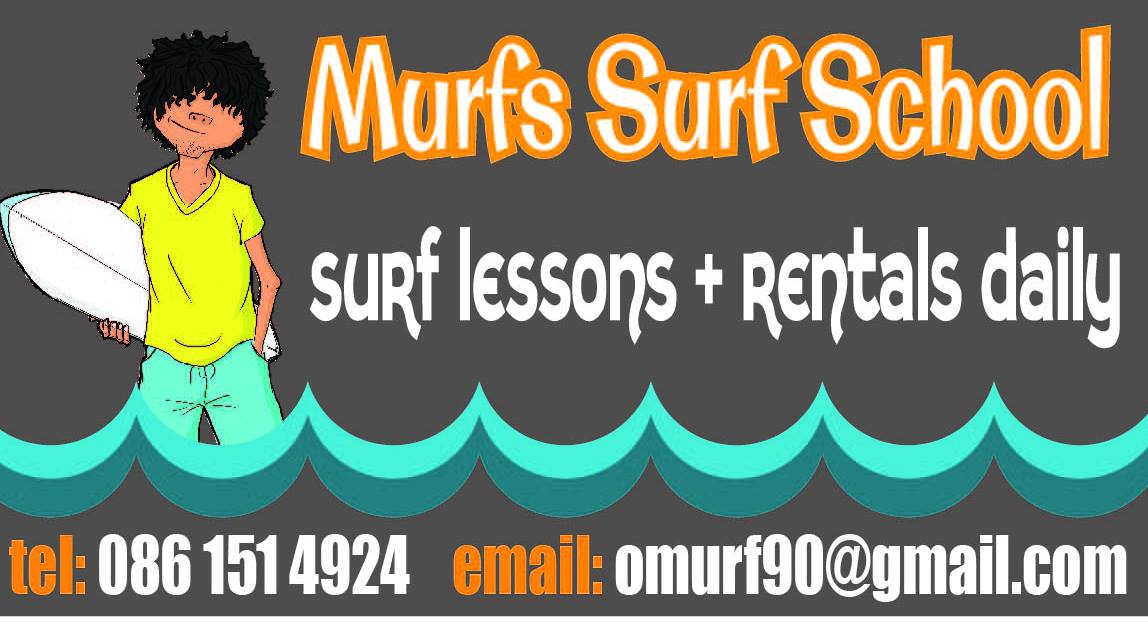 ---
Bundoran Surf Co.
They offer Beginner Surf lessons, Improver Surf lessons, Group surf lessons at Tullan beach Bundoran and at Rossnowlagh Beach and Sup lessons. Rentals of Surfboards and wetsuits ,boots, gloves and hoods.
Call : 071 9841968 or  for more info check out their website at https://bundoransurfco.com
---
Campview Farm
Learn the ins and outs of a working farm on one of the daily tours of Campview Farm at Portnason in Ballyshannon – less than 5 minutes drive away! Tours during the summer run daily at 11am, 2pm and 5pm and last approximately 1.5 hours.
To book contact 086 3861302 or for more info check out their Facebook page:  https://www.facebook.com/campviewfarmltd/  or their website:  https://www.campviewfarm.ie/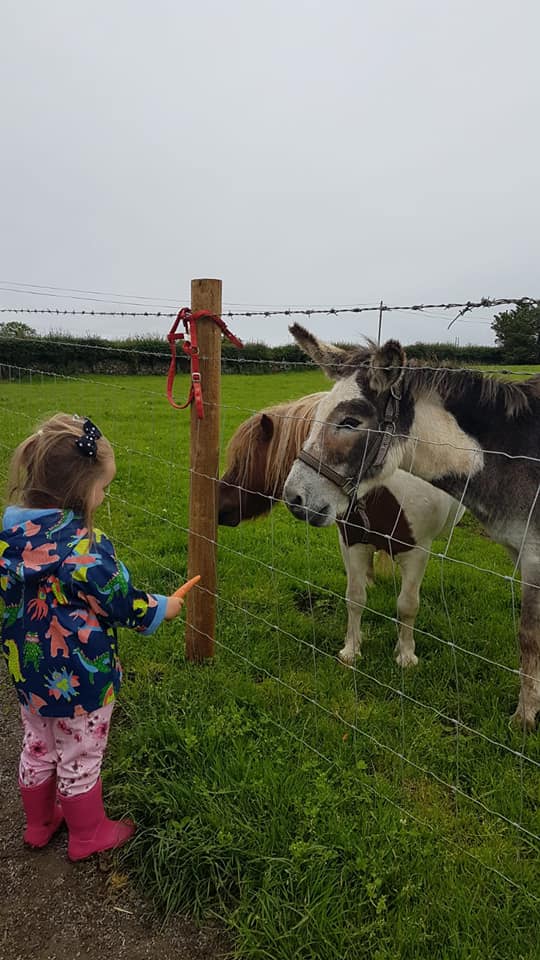 ---
Castle Adventure Farm
Just a 12 minute drive from Bundoran. Castle Adventure Open Farm is situated 3 miles from Ballyshannon on the Rossnowlagh road, in the picturesque town land of Wardtown. The open farm was built in the original farm yard of Wardtown Castle
Never mind the weather – come and enjoy lots of fun down on the Farm! There are plenty of animal activities to enjoy under cover in our barns, including Bunny cuddling, Lamb Bottle-feeding and much more.
Plus, don't miss the chance for loads of indoor fun and play in our huge indoor activity centre and sandpit, or if the weather is good, take a trip on our barrel train, drive a real digger and discover the huge outdoor Adventure Playground! please pre-book.
Book by Appointment on their website: openfarm.ie or phone (071) 985 2688

---
Kinlough Eco Park
This playground and fairy trail were newly opened last year in nearby Kinlough, County Leitrim. It provides a nice walking trail and picnic area. It is also close to Lough Melvin pier. Directions via Google Maps here
---
Sculpture Trail at the Horseshoe
The Gleniff Horseshoe is located just 15 minutes drive from Bundoran in North County Sligo and is a must see on any visit to the area. At the start of this looped drive there are two forest walks – one with a sculpture trail. Directions via Google Maps here.
---
Atlantic Sheepdogs
Just a short drive to Grange in County Sligo and you'll find Atlantic Sheepdogs. Spend some time with Atlantic Sheepdogs and meet some of the world's smartest dogs, working in their natural environment. Chat with expert trainer Martin Feeney, who together with his dogs, has represented Ireland on an international stage over the past 20 years.
Learn how sheepdogs are a key part of a typical Irish farm. Hear how the dogs are trained and discover different breeds of sheep reared in this rural environment, while enjoying a glimpse into country life. Plan a visit to this County Sligo farm in the summertime to see sheepshearing up close.
Booking essential – check their Facebook page for info. Directions via Google Maps here.
---
Five Star Fun
Also in Grange, the Five Star Fun indoor play centre is a great visit for the smaller members of the family. Check their Facebook page for more info. Directions via Google Maps here.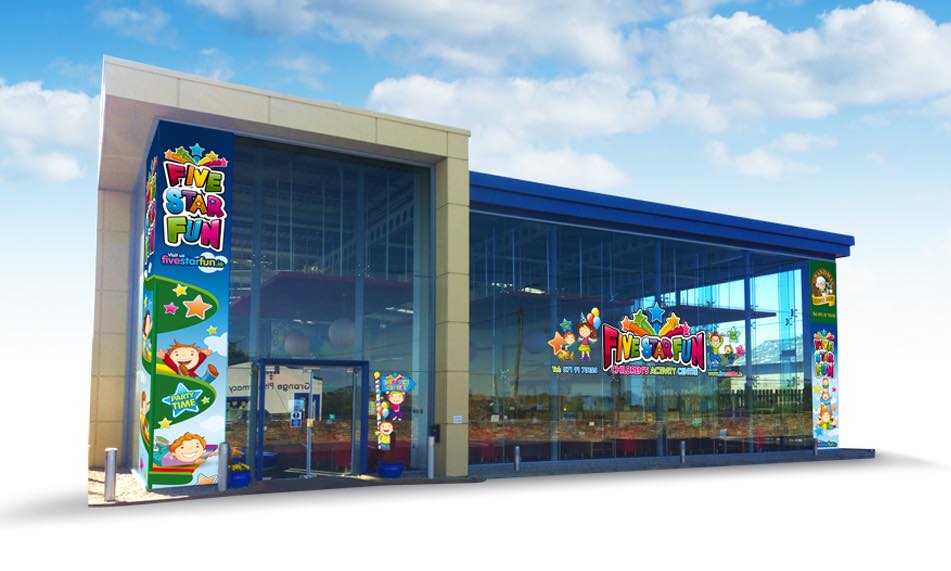 ---
Eagle's Flying
For times please check their Website https://www.eaglesflying.com/ or Facebook page https://www.facebook.com/eaglesflyingcentre/ or call (071) 918 9310 for more info.
Less than an hour away from Bundoran is Eagle's Flying. The attraction for all the family – excitement, fun, photo opportunities and much more at affordable prices. Experience Eagles, Hawks, Owls and Vultures flying right over your head or landing next to you or on your hand. You have never been that close to a raptor. Ireland's largest Bird of Prey Centre offers incomparable experiences. 350 birds and animals out of 76 different species -100 of them being Birds of Prey, some of them with a wingspan of 3 metres are waiting for you.
The interactive and highly entertaining bird shows start at 11 am and 3 pm every day. Before and after the shows you can enjoy guided tours or walk the 27 ha parklands and see the birds in aviaries. You can also cuddle the animals in the Pet-Zoo. In case of rain the shows can be presented indoors. Find more information on their Facebook page here. Directions via Google Maps here.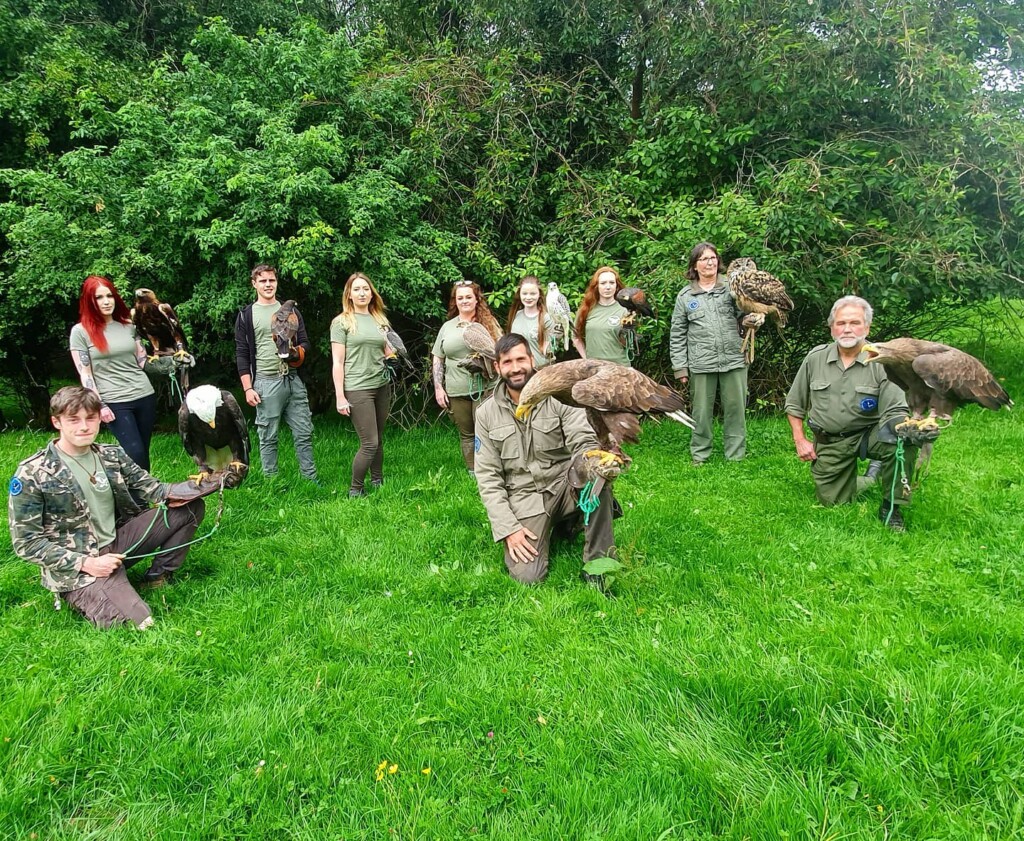 ---
Sligo Folk Village
Just a 48 minute Drive from Bundoran. Sligo Folk Park is located in the beautiful village of Riverstown, County Sligo. This community based attraction provides a true experience of rural life and Irish heritage at the turn of the 19th Century. The Folk Park is set in the grounds of the authentically restored Millview House, which was originally built in 1873 by George Reid a farmer, shoemaker and the local church sexton. Stroll around the park and visit the wonderful museum and evocative exhibition hall which houses one of Ireland's finest collections of rural history and agricultural artefacts.
Catering to all ages and group sizes, Sligo Folk Park has something for everyone. With 12 different exhibits and 6 acres of space, social distancing is easy. Please call ahead on 071 916 5001, to book in a time to tour the site, to ensure a safe and enjoyable day at Sligo Folk Park. Check out their website for more info at  www.sligofolkpark.com
Open, October-April, Monday- Friday, 10am-5pm, (closed bank Holidays)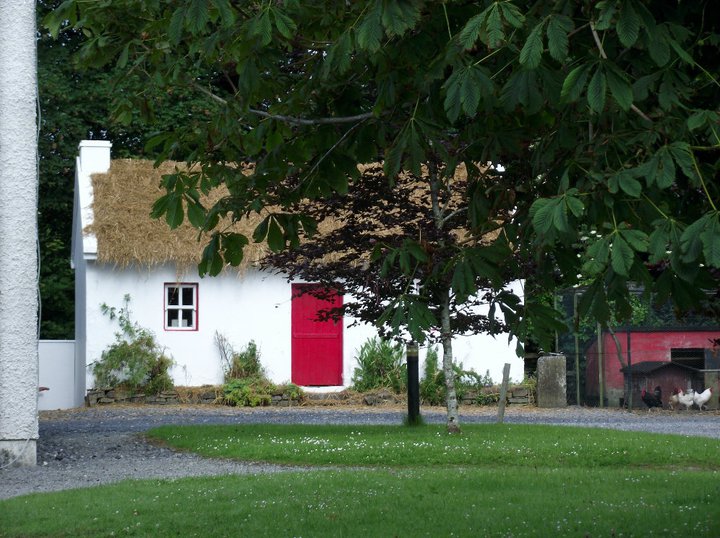 ---
Letterkenny Activity Centre
Letterkenny Activity Centre is a 1 hr 8 min Drive from Bundoran. Great for a fun filled day out for all the Family offering a wide range of activates from Karting, Archery, Football, Golf Pitch and Putt Airsoft, High Wire Adventure Course to Zip line.
Visited their website https://lkactivitycentre.com/  for more info and book online or call  074 912 9077  or from NI + 353 74 912 9077.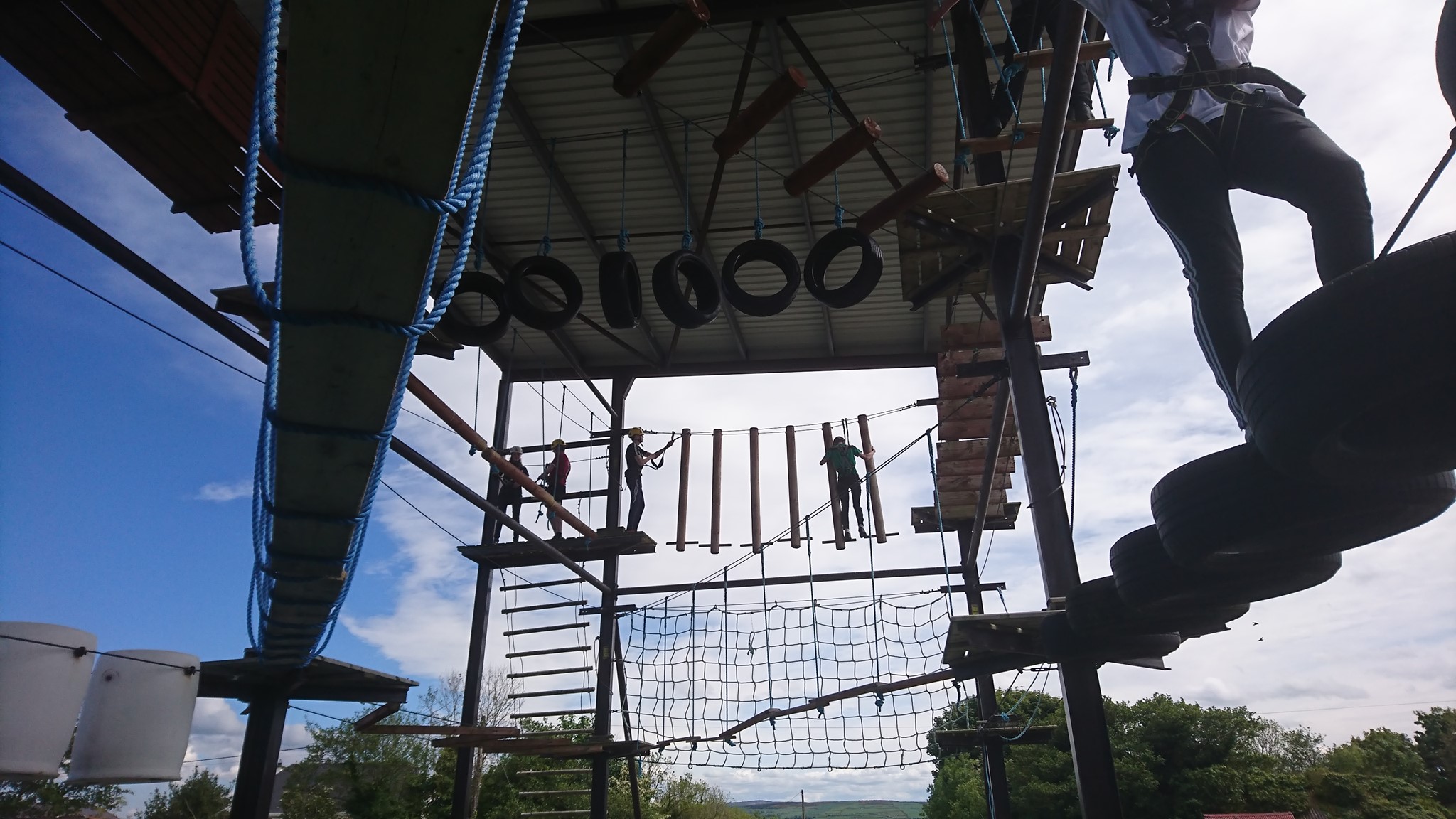 ---
Wild Alpaca Way
A 2 hour drive from Bundoran, Set on the stunning Knockamanny bends at Malin Head, you can now enjoy the spectacular scenery with views from Malin Head to Glashedy Rock to the Isle of Doagh and beyond, all while exploring the hills of Donegal with your very own Alpaca to guide you!
Suitable for all ages, and with a number of different treks, with varying levels of difficulty, the Wild Alpaca Way experience will be a memorable one. Each alpaca has their own unmistakeable character. These friendly timid animals are a delight to be around, and the experience gives you a real 'closer to nature' feel, as you breathe in the clean air, with stunning views of the sea, hills and sandy beach that Donegal has become famous for. Check their Facebook page here. Directions via Google Maps here.
There are three Walks per day 11:00 am, 1:00 pm and 3:00 pm.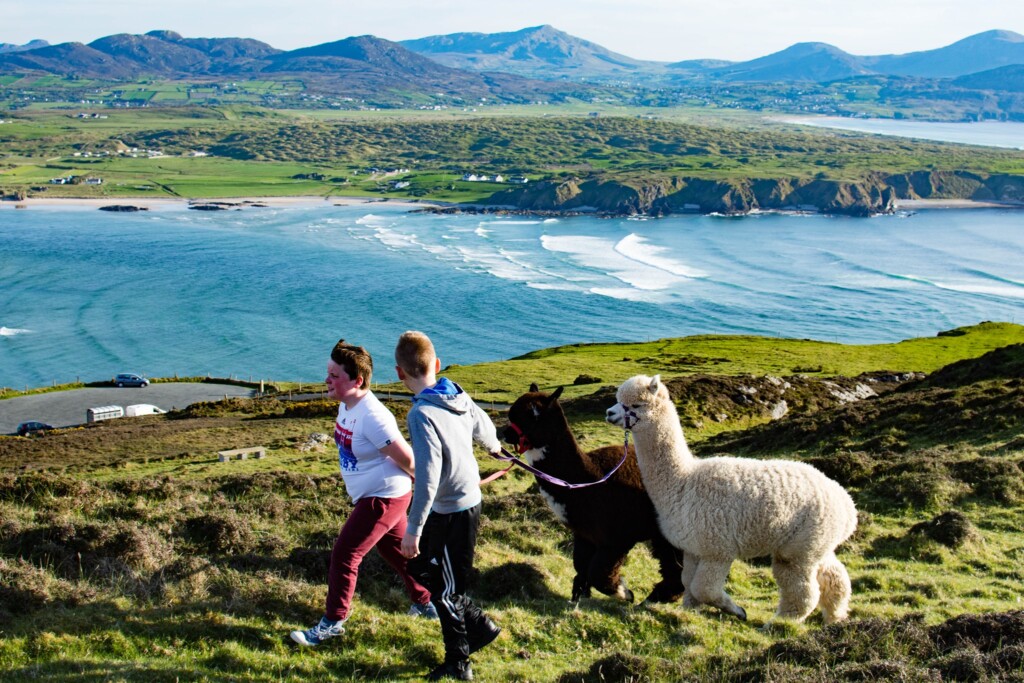 ---
Alcorn's Tropical World
A 1 hour and 4 minutes drive from Bundoran, just outside Letterkenny is Alcorn's Tropical World . Tropical World is a fully licensed zoo with an astonishing array of animals, from a dazzling display of butterflies to the world's smallest monkeys alike. The incredible butterfly house is still the star attraction, with hundreds of amazing tropical butterflies of all shapes and sizes, all in free-flight around you as you immerse yourself in the atmosphere of the rainforest. As you leave Letterkenny's own slice of the Amazon, you're greeted by the sounds from the tree topped canopies, with beautiful birds of all shapes and sizes from around the globe calling you on. Only after you reach the reptile house can you begin to meet the lemurs and miniature primates that call Tropical World home, along with the raccoons, owls, wallabies, prairie dogs and everyone's favourite, our family of Meerkats. Call 0749121541 or from northern Ireland call 0035374912154. Check their Facebook page here. Directions via Google Maps here.
Tropical World is open 7 days a week until the end of September.
No need to book just come along on the day..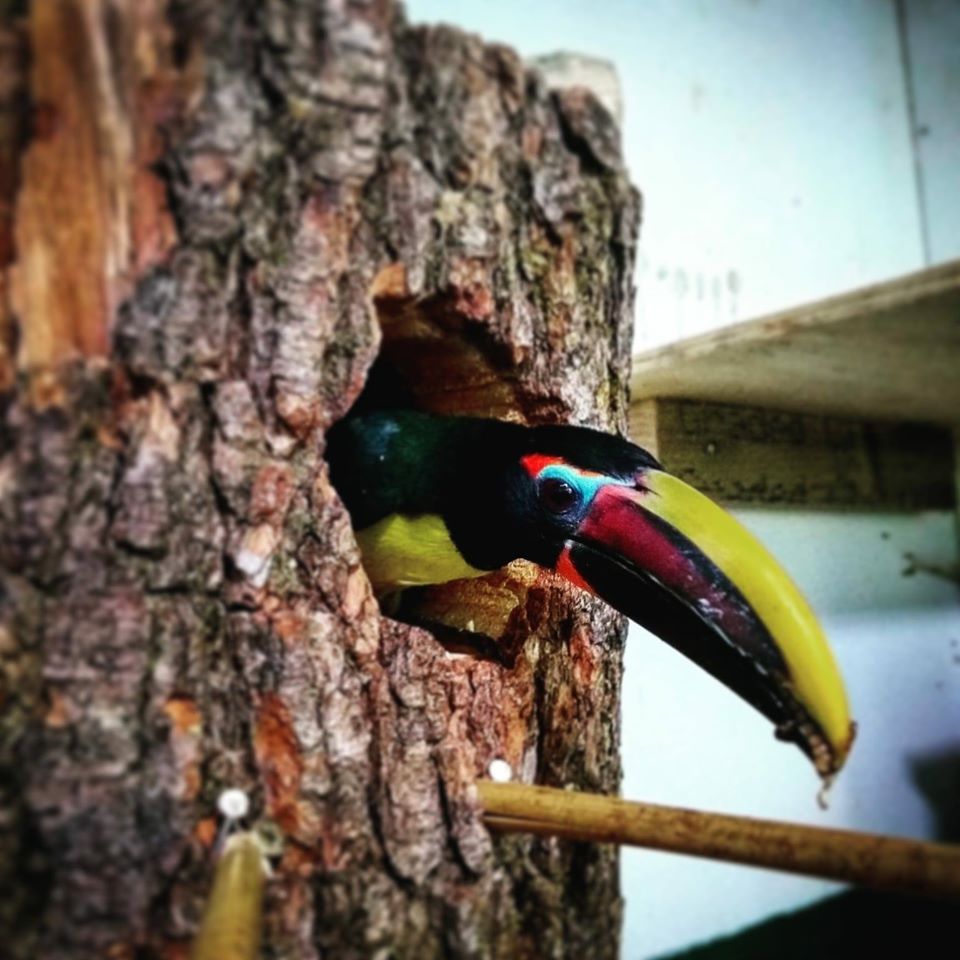 ---
Wild Ireland
Step back in time into an ancient woodland inhabited by extinct creatures to experience some of Ireland's ancient lost wildlife. Walk among the ancient trees and encounter Bears, Wolves, Lynx and Wild Boar on your journey through the past. Come see their Brown bears, European Wolves and Lynx back together in the Irish forest for the first time in thousands of years. Here they live in their natural habitat in the temperate rainforest. Lots of wild birds call Wild Ireland home and our beautiful lake is home to swans, ducks and even a cheeky pair of otters. Find Wild Ireland on Facebook here. Directions via Google Maps here.
Check out their website for more info at :https://www.wildireland.org/
Now open for the summer season please check their ticket page for available time slots: https://www.yourdaysout.com/tickets/widget/4484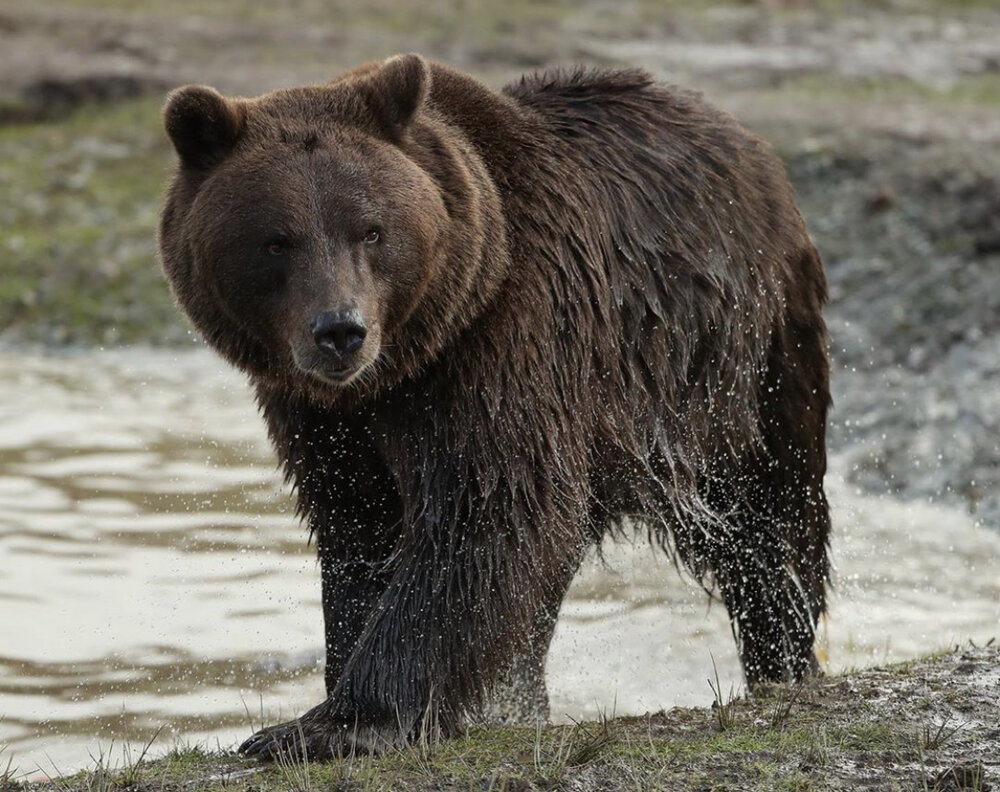 ---
Oakfield Park
Oakfield Park is a 1 hour and 4 minute drive from Bundoran. Take one of the only trains in Donegal on a trip around the amazing Oakfield Park in Raphoe. Gardens & parklands, woodlands, streams & lakes along with formal walled gardens. Over 100 acres to explore with a narrow gauge railway with daily train trips. Check out their Facebook page here. Get directions via Google Maps here.
OAKFIELD PARK IS NOW OPEN FOR THE 2022 SEASON from April until the end of September. Check out their website for more info at :https://oakfieldpark.com/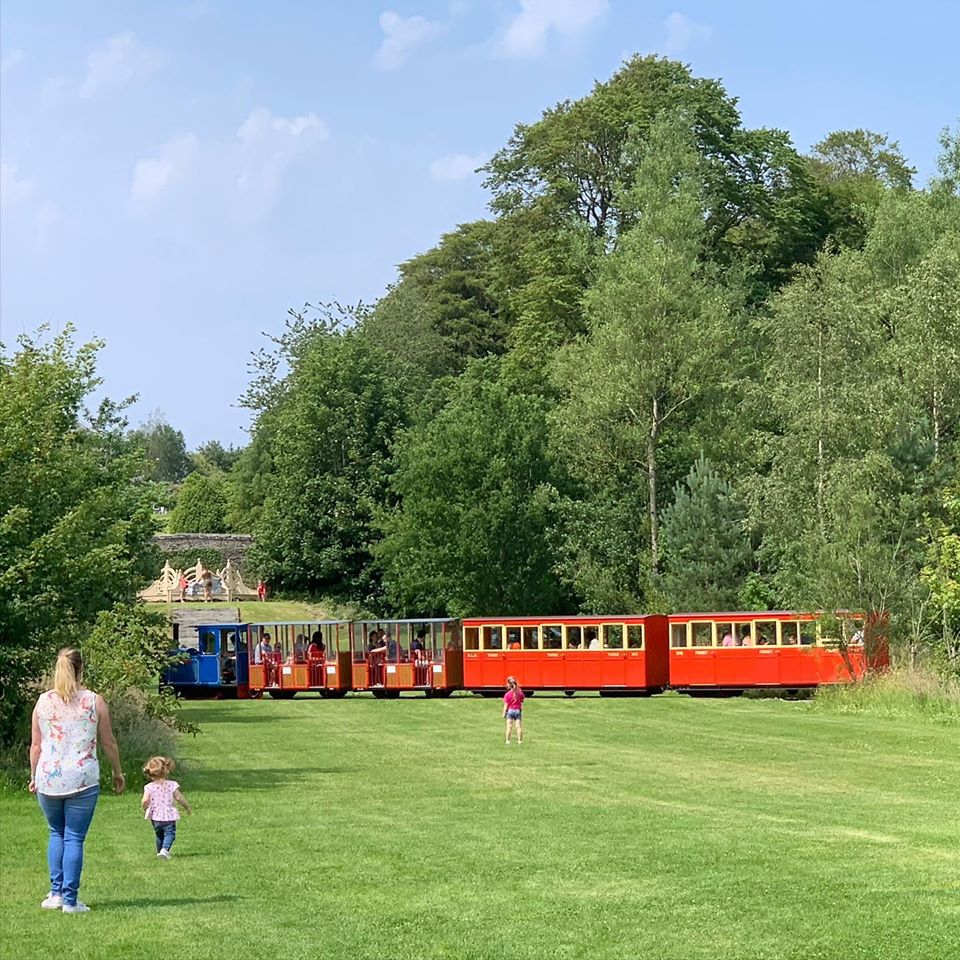 ---

For other suggestions in Donegal, visit our colleagues at Donegal Tourism – www.govisitdonegal.com
The Bundoran Weekly Podcast
Check out the latest episode of our weekly podcast below! To find out more click www.bundoranweekly.com