Top homemade options for Bia Bundoran
From one end of town to the other, there's no shortage of homemade and homebaked offerings to snack on or to make a meal out of!
Check out some of the specials available across the festival weekend (Friday September 20th to Sunday September 22nd 2019) below:
Afternoon Tea at the Salty Fox
Voted the best cafe in Donegal in 2019 (not bad for being just one year old!), The Salty Fox are offering afternoon tea daily across the weekend from 3pm – 5pm Friday to Sunday. Sample some scrumptious inhouse home-baked cakes and wash it down with a warming cup of tea or a McCabes Pura Vida Coffee. Booking essential – see more here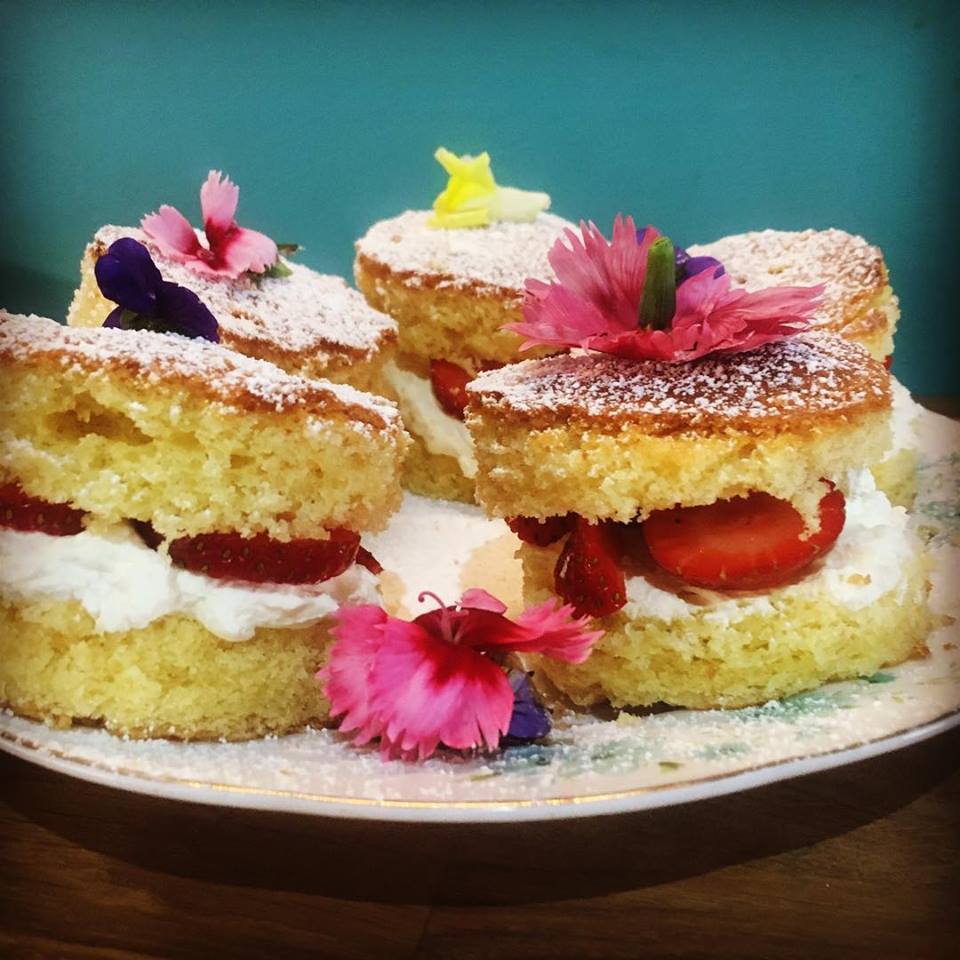 Bia Bundoran Weekend Special at Buoys & Gulls
As well as loose leaf teas and alternative matcha, tumeric and chai options, Buoys & Gulls main show is their locally roasted coffee. "The attention to coffee detail the guys exhibit is a cause for celebration" ~ McKennas' Guide – get 20% off a combo of a Karen Murphy baked cake (we recommend the Lemon Meringue and Chocolate Pear Frangipani!) & Donegal locally roasted coffee or our famous toastie on freshly baked sourdough straight out of Sligo & Donegal locally roasted coffee. For breakfast they serve up a healthy Vegan Coconut Yoghurt Bowl  and the decadent Black Pudding and Egg Toastie.
Brown Sugar Bakery
Enjoy a platter of sweet delights and savoury Nibbles to entice your tastebuds which will be available all weekend!
A wave of pancakes – Waves Café
a trio of sweet and savoury homemade pancakes with some surprise ingredients that will make you come back for more!
Putting the "Bun" in Bundoran – HardyBaker
HardyBaker chef and owner Laura Hardaker will be creating a signature range of cakes and sweet treats to suit all tastes and requirements, and might even share a recipe or two! Avail of the special offer of enjoying any treat from the cake counter plus a Badger & Dodo coffee or hot beverage from just €5. A perfect way to round off your delicious weekend brunch!
Fancy a burger for the weekend? Read about the top burger options for the weekend here
There's also lots of seafood options! Read about them here
Check out all the great drink options for the weekend here